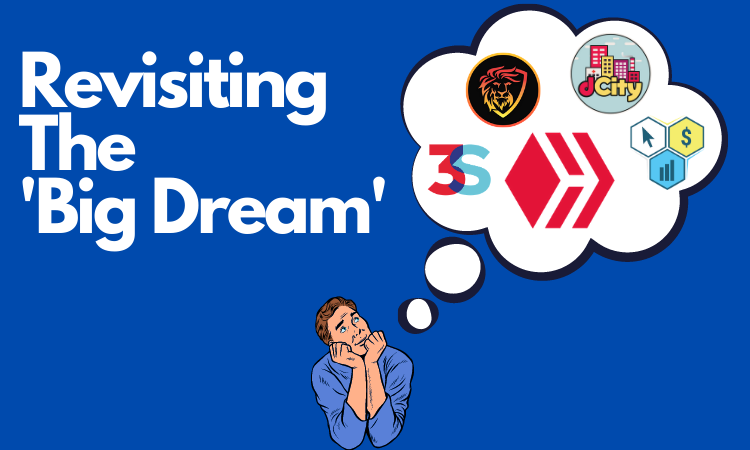 A little over 3 years ago...I joined the blockchain!
I was hooked from day one and the deeper I dove into this technology and community, the more excited I got!
The rewards pool was cool, I could actually get paid for creating content...
Powering up and learning about delegated proof of stake was fascinating...I would also be rewarded for delegating to projects and people I wanted to support here.
Then came all the second layers on Hive-Engine, to even creating our own token for our community...
Oh did I mention the games too....That rewarded you for playing?
It was like the gift that kept on giving....
Fast forward to a massive announcement from @leofinance on Twitter....
In case you haven't been paying attention....That's the second big airdrop that has been 'kinda sorta' announced in the past week and a bit.
@threespeak dropped the bomb with the announcement of their air drop as well and it just seems like there is good news everywhere you look on the blockchain...
Except for the price LOL But hey, I still haven't paid much attention to that over the past few years or else I'd go insane lol
Seriously though, why am I bringing all this up at the end of 2020...Because it's that time of the year again when I revisit all my goals that I set over the past 12 months and see where I'm headed...
Here's my ultimate goal and something I truly believe I'm on the path to achieve.
I want to eventually...Earn a living from my activities and investment into the blockchain.
And it's going pretty well....
I've got my hands in a ton of different projects and investments inside of the Hive eco-system and I wanted to put it on paper...And take a snap shot of how it's going and where I want to be in a year from now...
Income From Creating and Curating
I love this part of the journey. And I know that 'relying' on the rewards pool isn't the best plan but regardless of the future that may change or not...Right now, content creating on the blockchain is awesome!
On Hive I'm pulling in almost 1000 Hive a month!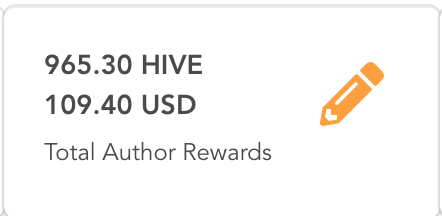 And yeah, the price of Hive stinks...But I'm more worried about accumulation right now...If this thing 5x in 2021, that's around 500 bucks a month just from creating content....Big win!
The curation side of things will fluctuate...This is a sweet little bonus and still stacking crypto!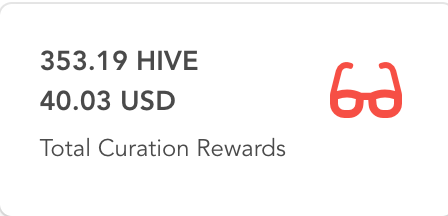 Again, if we 5x the price of Hive in 2021, that's $200 bucks a month in...Liking other people's stuff lol (I love this place!!!!)
But that's just HIVE....
Remember I'm also generating a nice chunk of LEO too...
It's between 250-350 LEO a month right now (creating and curating) which is around 70 bucks a month!
If that 5x's....Oh boy!
On top of that, I'm generating a healthy amount of other tokens from the Hive-Engine eco-system which just adds to the pot.
Income From Delegating
In the beginning of 2020 I was very excited to put my Hive Power to work for me by delegating...And when Hive forked from the previous chain, I started to really get excited for @dlease
Sadly, they seem much more interested in developing Blurt these days but it's still a great place to get some guaranteed liquid Hive in your pocket every day!
I also fell in love with @leo.voter and started to send some Hive Power to the project...
This varies but over the past few months I've averaged around 15 Hive every day from my delegation and 2 extra LEO tokens as well from Leo Voter!
The Games
Way too early to see how this plays out, but right now I'm earning about 30 Hive/day from my @dcitygame purchases and it continues to rise.
I also mess with @splinterlands but rarely look at any daily income there, I'm more into collecting the cards LOL
Adding It All Up
This is tricky to find a 100% accurate total but here's where I like to put the measuring stick at:
Daily Hive Income - 90 Hive / Day
Daily LEO Income - 12 LEO / Day
My goals in early 2020 were.....
100 Hive a day as a target!
I didn't even account for the extra LEO and Hive-Engine tokens as well....So it's safe to say I've hit my targets.
The 'big dream' is alive and it looks like I'm headed towards it. If HIVE 5x's this year, we're looking around 54 bucks a day in Hive income.
If LEO 5x's we're at around $14.40 a day in income.
Combined almost $70 a day from my efforts and investments on the blockchain!
Here's the thing....I can't rely on the 'potential 5x'...So that means...I keep building. Keep growing. Keep accumulating. Keep adding value....
So that one day, just like so many others on this blockchain dream about....We can live off the income generated here!
What an awesome dream that is!
---