The Curious Case Of Noise.Cash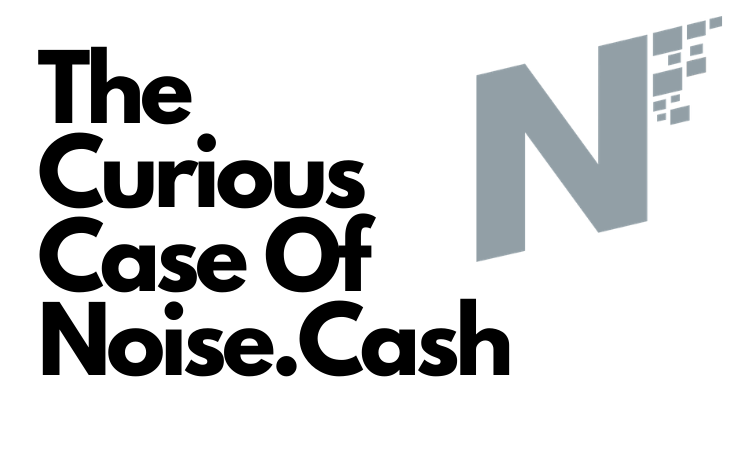 Story time....
About 2 months ago, I was poking around some @LeoFinance blog posts and started hearing about this platform called 'Noise.Cash'.
People on Leo were RAVING about it so I started to look into it more and decided to take a dive in...
The platform was clean, mobile friendly and a fantastic experience from a users perspective. The idea was that, you would create micro-content with your account and get tipped and tip others in Bitcoin Cash. The project was being funded by some BCH whales who never hid behind the fact, they wanted to raise more awareness for BCH.
I consider myself, crypto agnostic to an extent and never got into the BTC vs. BCH debates...So I dove in because this platform seemed to capture what I thought would become a 'template' to Project Blank and what was being built on Leo and Hive. I also truly believe micro-blogging on a blockchain will be the 'killer application' we all so desperately need!
I have fallen in love with Noise.
I use it much more than I use Twitter these days and in the process have became a big fan of the entire BCH project.
And I wasn't alone...
They had tens of thousands of accounts and increasing traffic to their site, that proved the massive need for micro blogging platforms in the crypto and blockchain space.
But then...They made an announcement today that really got a lot of us here on the blockchain concerned about where we, the Hive and LEO community, fit into it's future plans:

Source: Noise.Cash
A few things:
I COMPLETELY agree with their stance to curb rewards to the low quality and some may call 'spam' content. Heck if anything, those of us on Hive and Leo have been putting up with this kind of content for years. And it's the never ending battle for a clean social media experience without spam and low quality content.
And yes, quality content is subjective...But the 'dear sir, nice post' stuff adds nothing to the discussions. I 100% support their stance.
The next obvious point to me, is that it is a centralized system and their BCH is funding this. They are free to use their funds as they see fit. So it's really hard for me to be too upset about any decision they make regarding the above stance or the one I'm about to dissect.
Which brings us to the elephant in the room...
They called out Hive and Leo by name and labeled them all 'competing cryptocurrencies'. This really made me scratch my head, but I guess they have been in a war of 'competition since the BCH / BTC fork'...However I feel this is short sighted on their part.
I became a fan of BCH by using this platform and it was actually the Lions of LEO that made me aware of it in the first place.
So for me, the competition argument doesn't make sense because I use Noise for one thing, and Hive / Leo for another. They can co-exist because they both provide a much better experience than traditional social media.
This is the 'common' enemy, there is zero need to feel like any crypto competes with the other. But maybe I'm living in a utopian dream world. I just see a dark road ahead when you discouraged from creating content on any platform for fears of being not supported or worse, censored if the content doesn't fall in line with what is deemed acceptable.
This is why we are creating on the blockchain and crypto based applications...To get away from that.
And until they make it easier for people to load up their own BCH to tip, the platform will rely on the gifts from the creators of the platform...On 'Free Tips'.
I just can't help but feel...This is a step backwards for a platform so many of us have fallen in love with!
Hopefully, Noise can see that they benefit from the Hive and Leo communities and embrace us...Because we are not competing cryptocurrencies at all. We all have the same 'enemy'.
What are your thoughts on this new development on Noise.Cash?
Posted Using LeoFinance Beta
---
---