Hello to all my friends on this platform, after a couple of days without publishing any analysis due to the fact that these days the market is very, very volatile, I preferred not to trade, let those two days go by and return today to operate again. quieter.
I will start with the AUD / CHF pair that comes in a strong downtrend, I reach the price of 0.7090 and then go up and respect the resistance and the trend line, to be honest, make the entry a little late, because the price I had respected the lines and it started to go down, but in the same way I was able to enter on time, I plan that the price of this asset will come close to its previous rejection which was 0.7090 but I will place my Tp at 0.7098 but I will still follow up to the price action in case there is a change in trend due to the volatility that the market is bringing.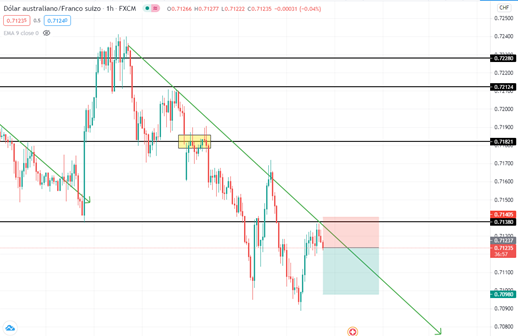 Chart AUD / CHF temporality 1h
I like this operation a lot because it comes with the trend and will form the pattern of an M. that is to say that I have a lot of chance that everything will work out well.
The next CAD / JPY pair this pair came in a downtrend which changed and formed a new uptrend, in this I want to take advantage of it in the purchase, since it broke a resistance, which then I respect as support, creating a throwback to confirm us that the price will continue to rise, placing the SL only 10 pips away from the entry and letting the TP run. Doing the respective follow-up to the price action to be attentive to the strong changes in the market.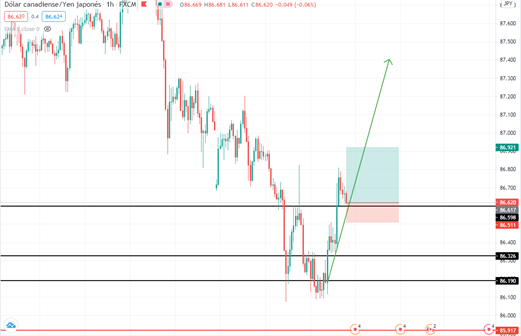 1h CAD / JPY chart
Then I will tell you how the analyzes are going and I publish two more analyzes that I am waiting for confirmation for the entries.
Thank you all for your support.
Posted Using LeoFinance Beta