Hello again friends, today I made some analyzes, some were fulfilled and others were not, I still have not tuned my pulse completely, I think that the free week fell very bad for me to perform my analyzes but little by little I will get in tune again.
The first one that I analyzed today was the NZD / CHF pair in which I expected a formation of an M pattern, which occurred, when seeing that the price respected its resistance, it only made false breaks with the candle wick
This pair delivered. And right now I'm waiting for the market to move a bit more to make another entry right here.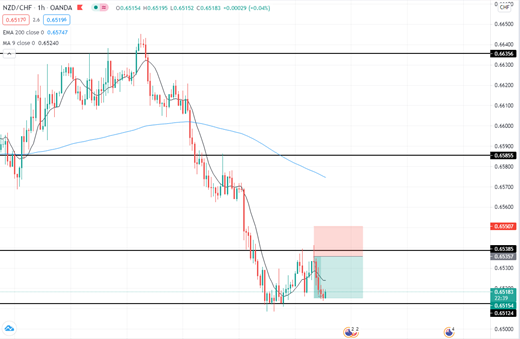 Chart NZD / CHF temporality 1h
The second pair also fulfilled perfectly, it was similar to the previous one, since it was in a downtrend, it rose towards its resistance of 0.7091, making only a false break with its wicks, but respecting it with the candles, and this one I opened a sale, which It happened, leaving me several pips of profit. Perhaps this pair breaks its floor of 0.7066, to continue with its downtrend.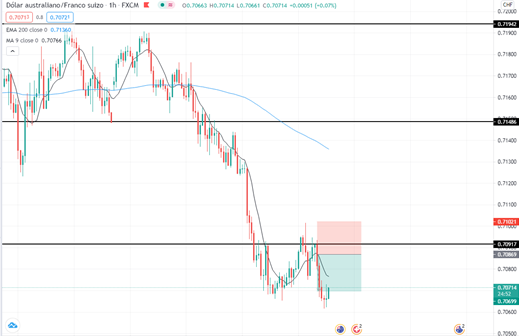 Chart AUD / CHF temporality 1h
The third is the GBP / CAD pair in which it was touching its support of 1.7313, it hopes that this asset would rise in price again by at least 20 pips, but it was not like that, the price fell sharply, taking me out of the operation in just one hour, only one candle was needed for the trade to close negatively. Fewer pips for this scary week.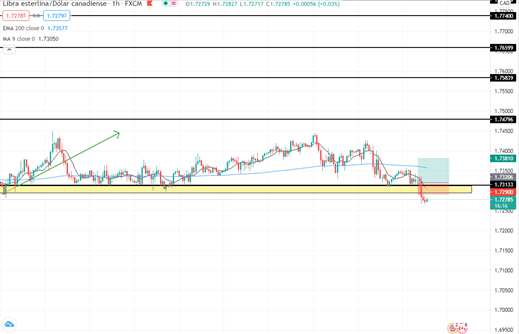 GBP / CAD timeframe 1h
Despite not having a good week, I still have confidence in myself, and for today I will do two more operations.
The NZD / JPY broke the downtrend and I use it as a floor, that is, there may be a change in trend, which I can take advantage of, placing the Tp at 77.239 but still following the price action, and waiting for a retracement. up to the support line that I hope will break it at most with only highlights, and create a new upward trend.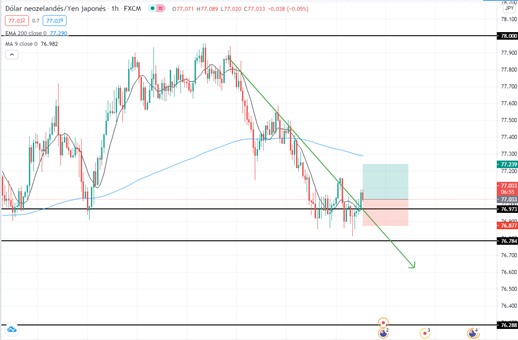 NZD / JPY chart temporality 1h
The other is NZD / CHF, if again with this pair, apart from already winning with it, you are in a very beautiful position to make a trend change, I like it much more than the previous chart. You have just made a break from the downtrend line, respect it as support, and then the EMA of period 9 cuts the bullish candle, to go buy and take about 20 pips of profit and save the week that looks like a horror movie when I see the red numbers.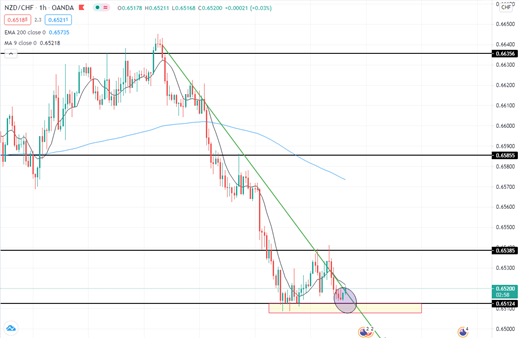 This has been it for today. I hope everything goes well.
Thankful to each of you for your support.
Posted Using LeoFinance Beta