Hello again friends, I bring you the incidents of what happened with the previous analyzes.
The GBP / CAD pair broke its trend to take the price into a tailspin to get us out of the trade with negative numbers starting the week, the first analysis closed with a negative position.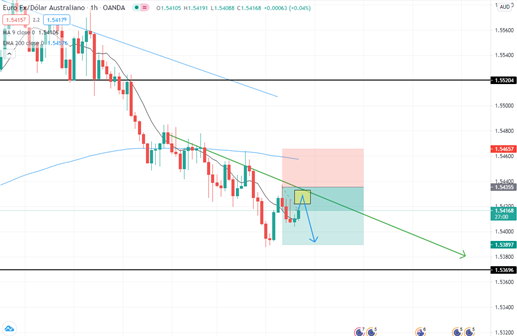 EUR / AUD Chart Timeframe 1h
Now I am going with a new analysis for today and it is with the EUR / USD pair, in which it was in a macro downtrend but it has stopped at a support that it has respected, in this pair I opened a purchase operation, waiting the price rises, thus forming a change in trend.
Place the Tp close to its last highest price, and the Sl risking just 12 pips. Thus doing a risk management of 1: 2.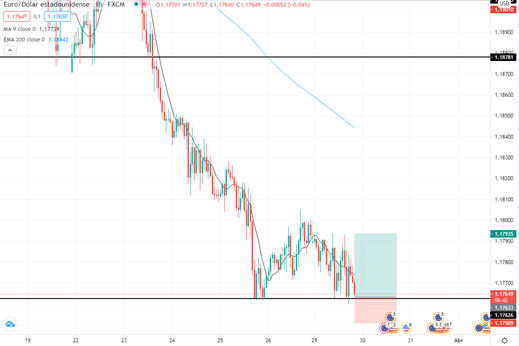 The next pair is the NZD / JPY, this pair hit twice its resistance, where it arches with some black circles, to then break it and take it as a floor then forming a Throwback. I really liked this one to go buy, the moving average of temporality 9 is forming a floor for me, and showing me a buy entry that I will not waste.
I will risk them 25 pips looking for a reward of 40 pips, but following the respective price action, to avoid an unexpected reversal of the market.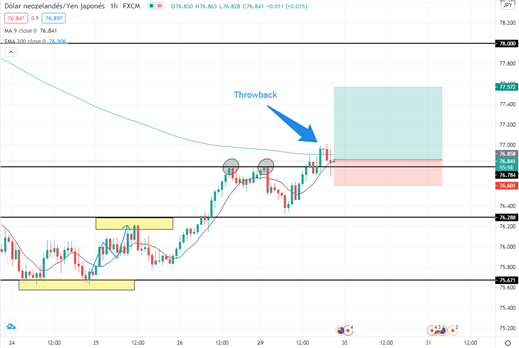 NDZ / JPY Chart Temporality 1h
Posted Using LeoFinance Beta