Hello everyone again, with this post I finish my analysis for this week, which has been very, very good with each of the analyzes, I also want to limit that I was able to solve the problem of negative votes that was due to an error when I made a vote a month ago, this negative vote had absolutely nothing to do with my analysis or my post.
I already closed the two operations that I opened today, the best of all was that both closed them positively, of course I must clarify that neither of them reached the expected point, but I preferred to close them before the market closed.
In the EUR / NZD pair I was only a little short for this operation to close automatically, I think you could continue to go down but bird in hand is better than 100 flying, as you can see, the pair fell quickly, now it is having a retracement with small candles , seeming not to have the strength to continue climbing. But that's where the operation closed.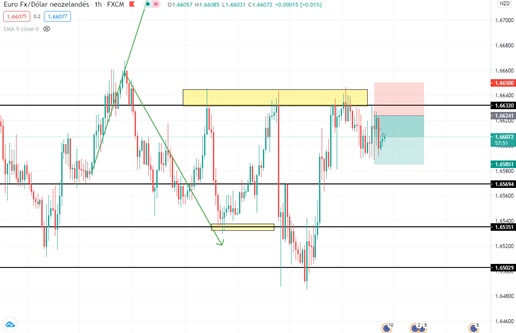 Chart EUR / NZD temporality 1h
The next pair is the AUD / JPY, unfortunately today is Friday and I should not let the operation run, we do not know what may happen this weekend, but hey, it is better to win little than to wait all Saturday and Sunday in the wait. , I also closed this operation positively, although it seemed that it could continue to rise.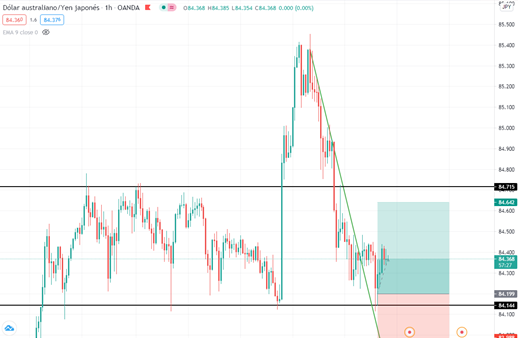 Chart AUD / JPY temporality 1h
The last pair is the EUR / AUD which was just beginning to meet the parameters that I like to make a purchase, but it will stay that way.

EUR / AUD chart temporality 1h
This has been everything for this week, so far it has been the week that has gone the best for me in the analyzes so far, because I will continue to improve more and more.
Thanks to everyone for your support.
Posted Using LeoFinance Beta