I just found out an easy airdrop for earning $20 worth of $BTN (bitnanofinance) on the BSC and I participated ;)
What is Bitnano Finance?
Bitnano (BTN) swap uses an automated market maker (AMM) model. This implies that while you can swap digital assets on the platform, there isn't an order book where you're matched/fitted with someone else. Rather, you trade against a liquidity pool.
Follow this link for more: https://bitnano.finance/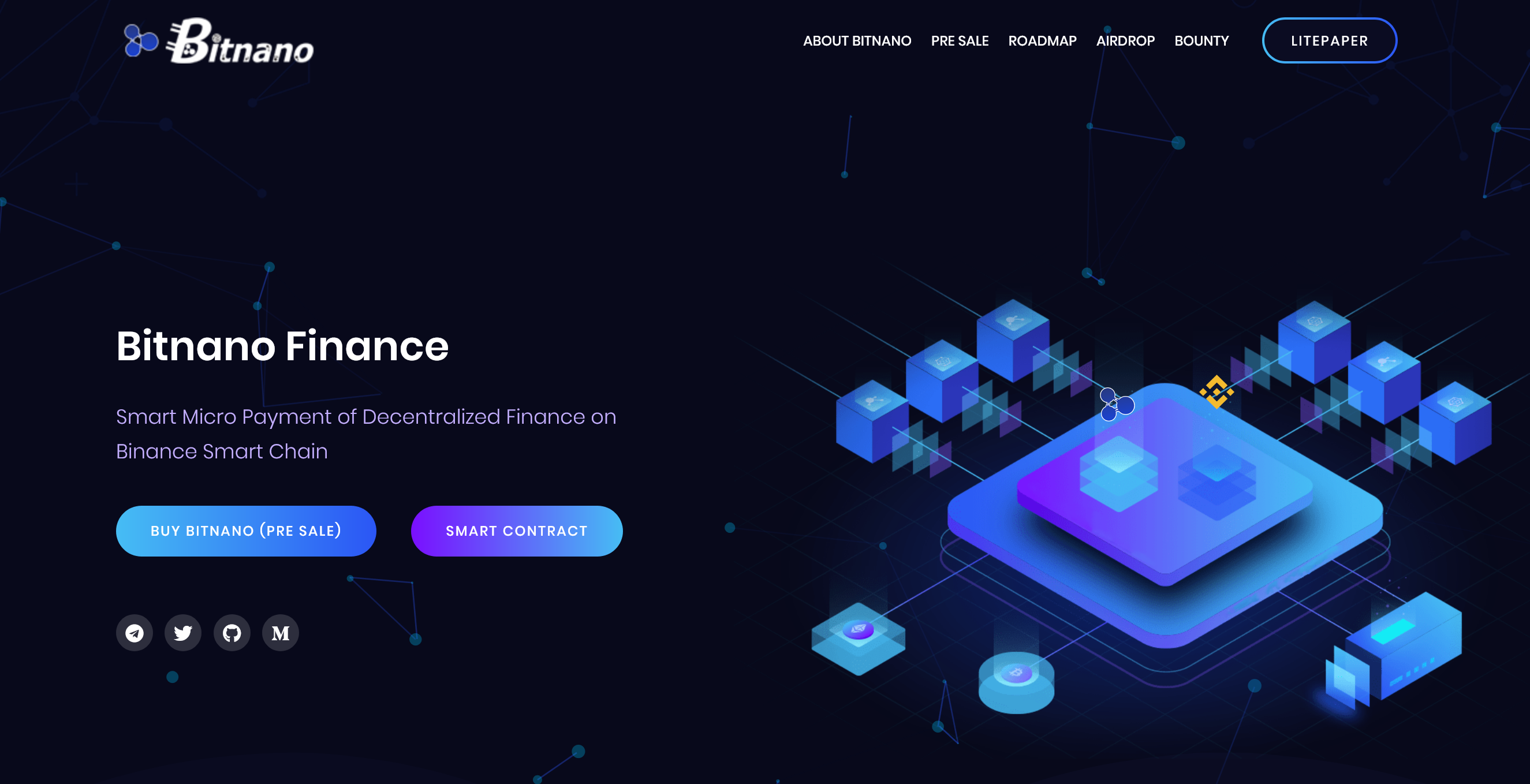 So after checking out the airdrop, I clicked the link and it took me only 3-4 minutes to perform easy tasks
You will need a twitter and a telegram account (and 3 friends to tag on twitter ;))
When will the tokens be distributed?
Apparently in June, so lets see!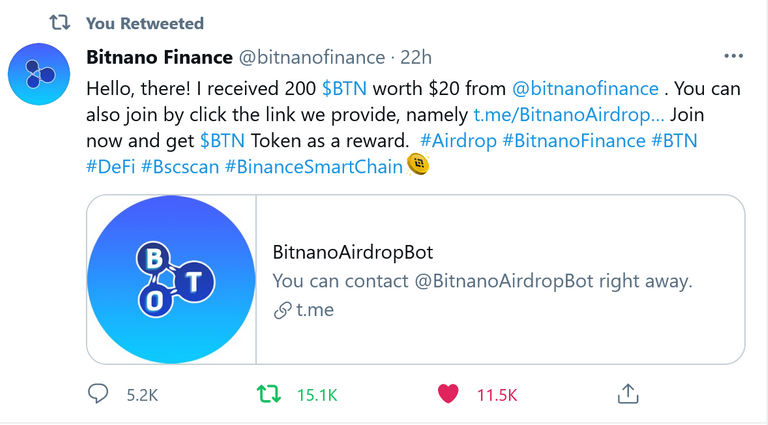 If you wish to participate, I am sharing the ref link (or of course you can always visit their website and do the rest without using the ref :))
My ref link here: https://t.me/BitnanoAirdropBot?start=r0108266954
Thanks so much for visiting!
---
Screen shot from the airdrop tasks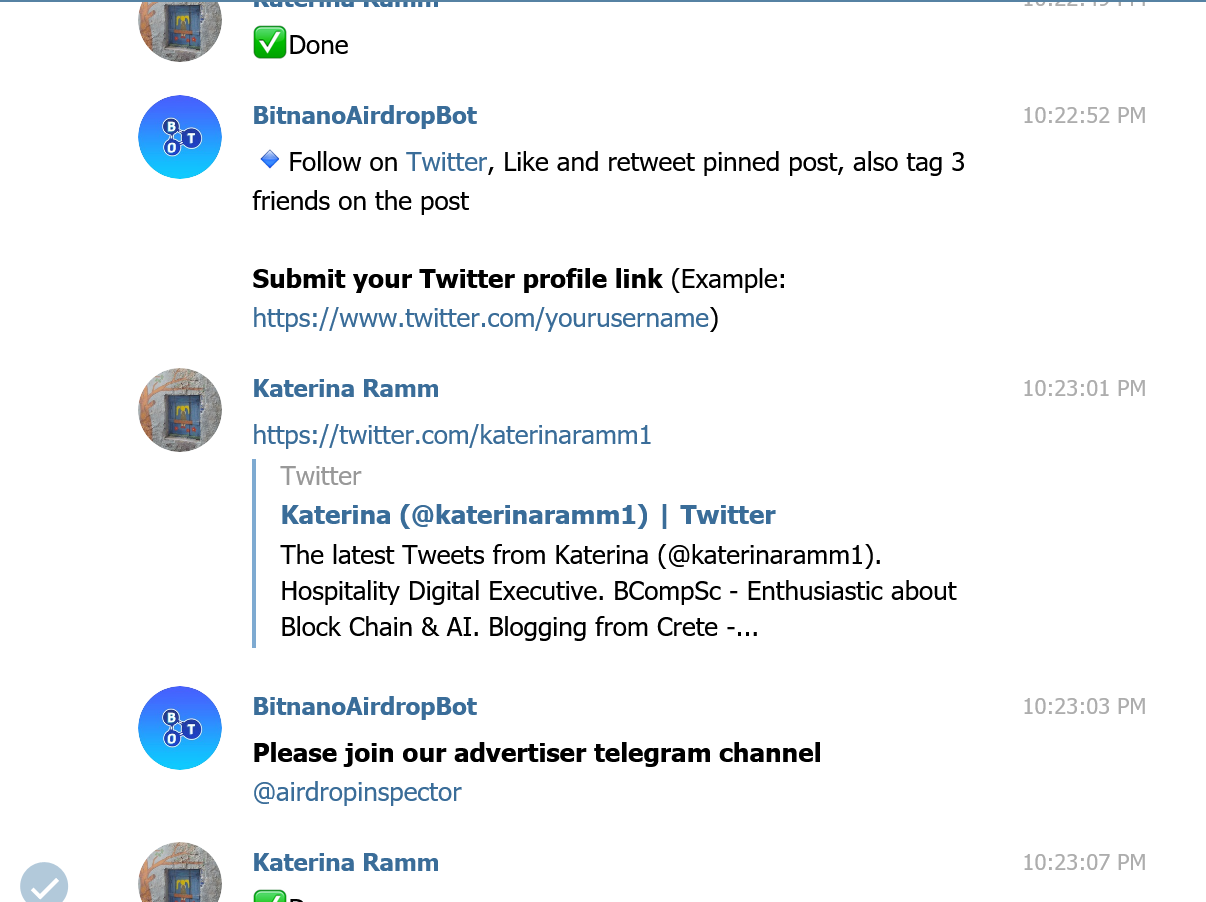 ---
Who am I?
I am Katerina from Crete, Greece. An enthusiastic content creator with a passion for photography. Interested in the blockchain technology, in new social media platforms and in trying to educate new users who wish to explore the blockchain social media world and its possibilities!
Posted Using LeoFinance Beta