Did you see the latest noise.cash announcement? here
From this day forward, the users' rating will define if and how much free tips will be distributed.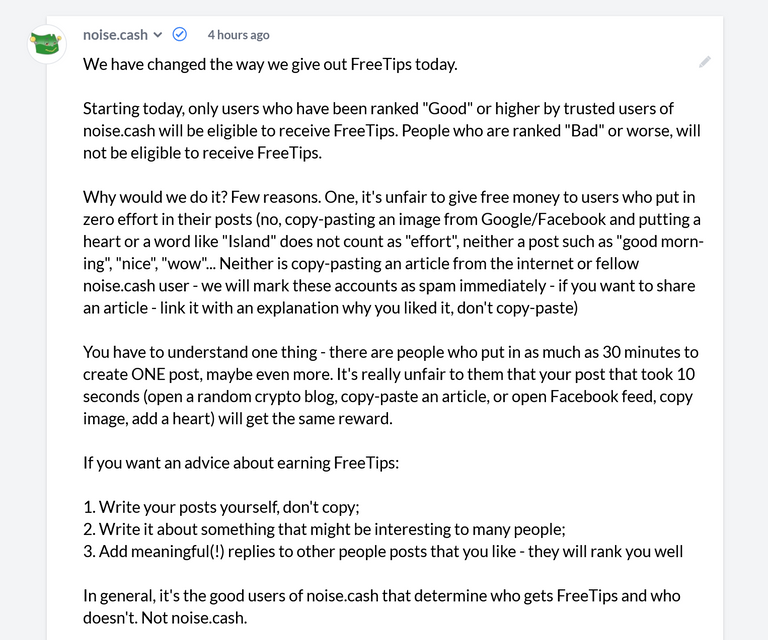 Recently, the users were given the opportunity to rate other users, based on the posts quality.
I am not sure how many people used this, but I sure did (and will also continue to do so)
Regardless if you will continue to use noise.cash or how often you use it, I think it is worth it to take sometime and rate users who produce good, thoughtful, original, useful content
So, lets see how it is done .. :)
Let's suppose that we see a post by a user we trust, or who produces good content.
For this tutorial, I run into @libertycrypto27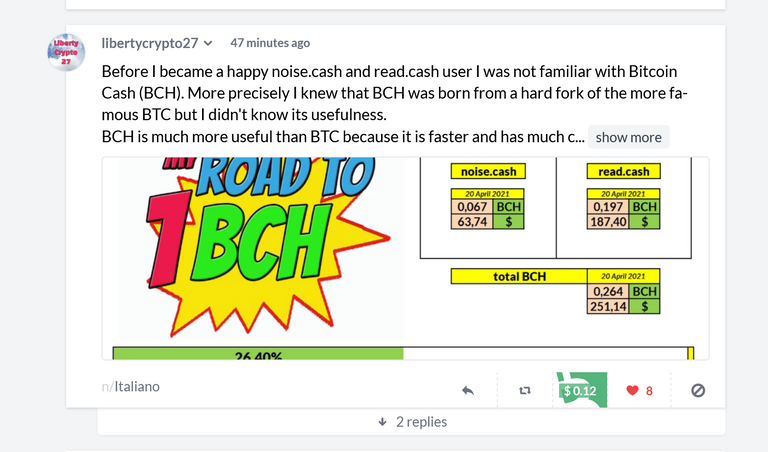 You need to click on their name and then profile to visit their profile
Visiting their profile, will show you the "Rate this user" option

Click for the options to be revealed and ..

Vote the desired option
(I am sure you guessed what I voted here ;))
---
What happens when you have already rated a user but you change your mind?
Well, noise.cash got us covered ;)
You may see the 'rate this user' not bold, but it is still clickable and you can change your vote afterwards!

Some questions that I have still would be ..
Where do I see my rating?
How can I know how many ppl rated me (or who)
I am not sure if we will ever have this data, but .. it does not hurt to ask!
So, do you have any questions?
Do you use noise.cash?
If yes, do let me know of your username ;)
---
---
Who am I?
I am Katerina from Crete, Greece. An enthusiastic content creator with a passion for photography. Interested in the blockchain technology, in new social media platforms and in trying to educate new users who wish to explore the blockchain social media world and its possibilities!
Posted Using LeoFinance Beta