D.Buzz is a hive dApp.
A project that I keep seeing around me, on hive, ontwitter, on publish0x, pretty much everywhere ;) The team is very active promoting it, which is good and shows the dynamics of it!
Still, for some reason, I had not tried it out until today.
My goal is to try as many projects/dApps as possible, so that I can let you know about my experience.
So finally, it is the time to give d.buzz a chance!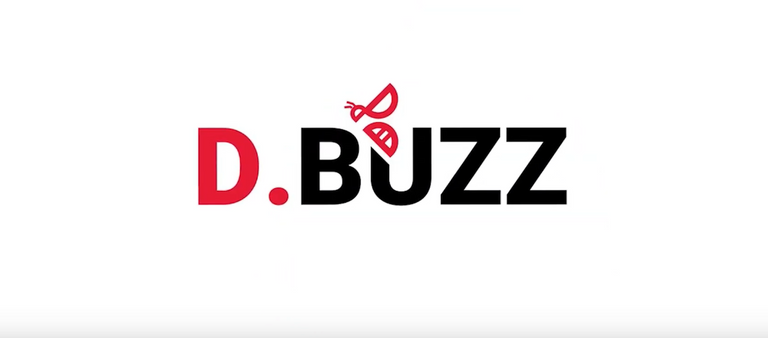 What is d.buzz and what's all the fuss about?
D.Buzz is a decentralised censorship resistant social media app.
d.buzz is a microblogging platform built on the hive blockchain, which allows the users to create short posts of 280 characters, and share them on hive and on twitter.
Approximately how many users use the app?
Apparently there are more than 100 users that use it on a daily basis and if I judge from its activity & promotion, this number will increase in the future.

(source: https://www.dapp.com/app/d-buzz)
How does a d.buzz post look like?
This is a recent post on d.buzz, where you see that the user is promoting another post - you see the number of upvotes and also the $ earned.
It's short - and this specific one is part of a daily contest held by d.buzz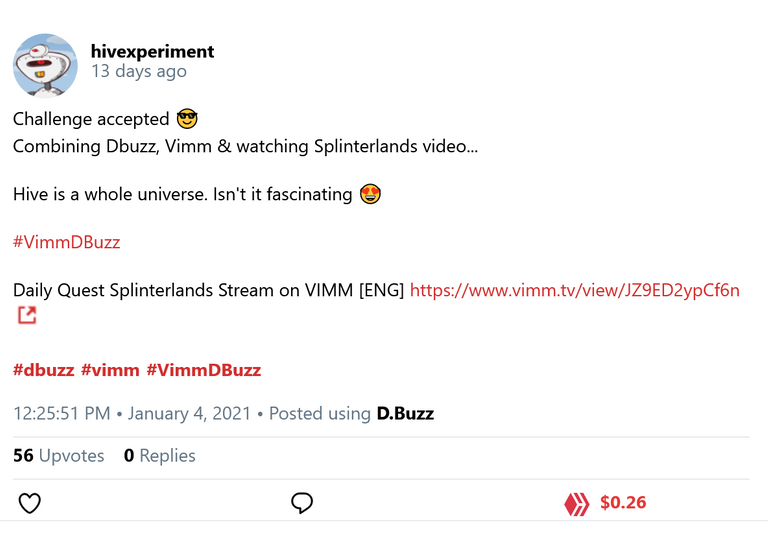 Why should a user prefer to use d.buzz than another front end?
As I see, d.buzz is mostly about shorter form of posts where you can also share posts of other users. That makes it easier for someone (especially a newbie) to be able to get in the community and start making friends.
Also, I saw that they have daily contests where anyone could participate to get a chance & win some hive ;)
In this challenge for example, the users were required to go to
@threespeak, find a video they liked and click a 'buzz' button to 'buzz' about it..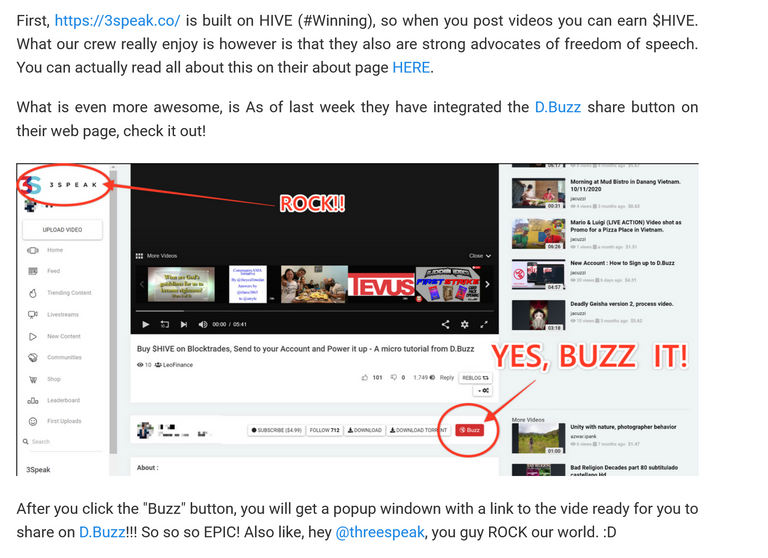 Yes, apparently 3speak has added a d.buzz button so it means that your posts/videos there may have more exposure soon :)
Let's check out the platform :)
Visiting https://d.buzz/#/ will get you to this front page
(screenshot 17 January)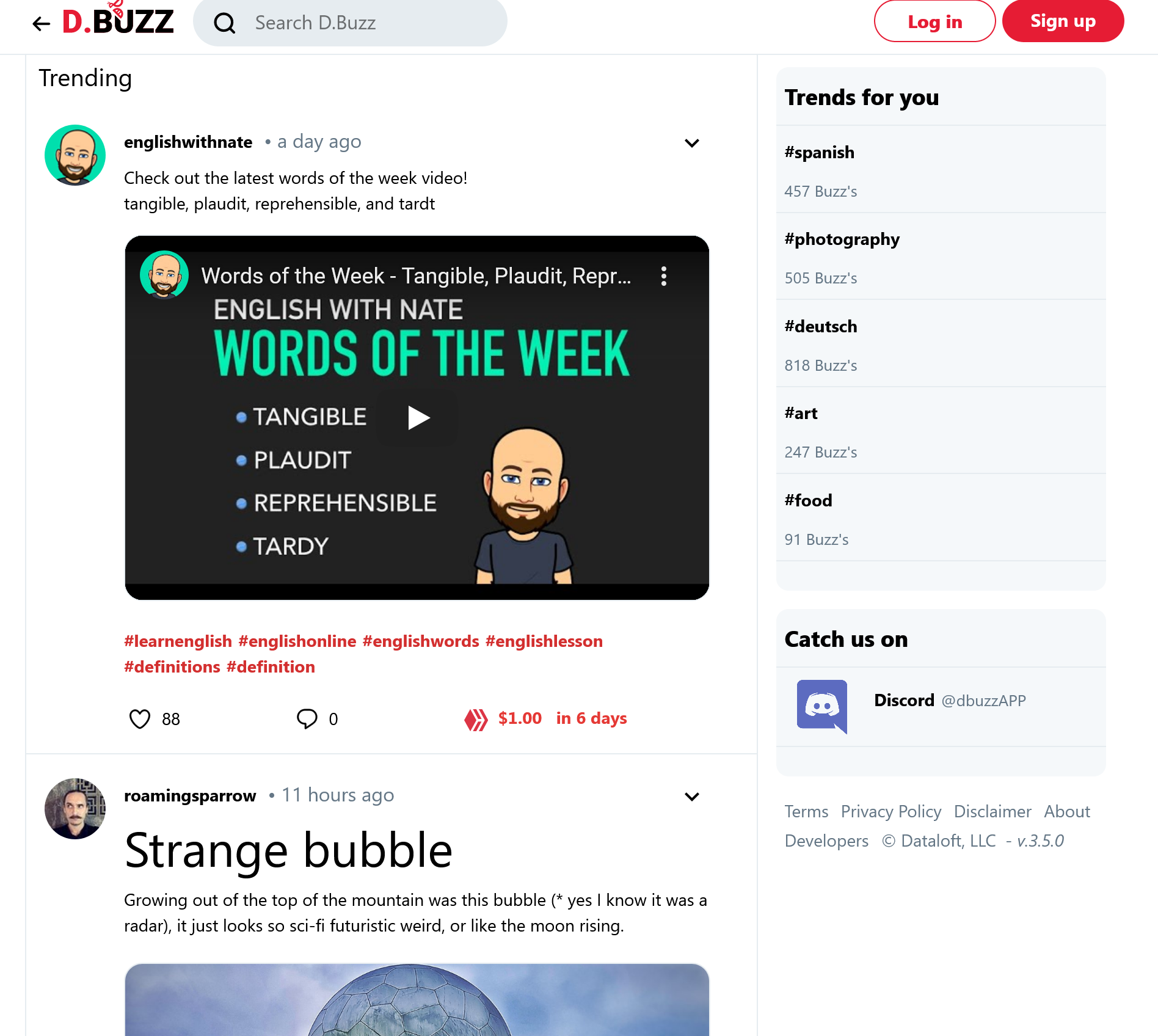 We see the trending posts on the main window and on the right some trending hashtags.
Let's log in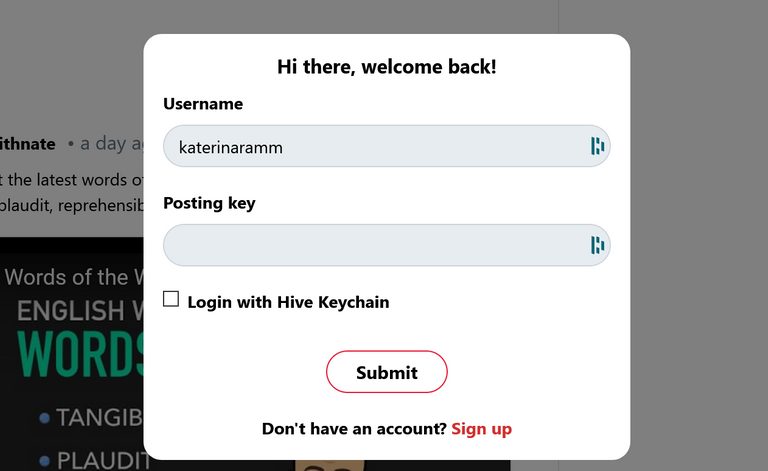 After logging in I am transferred in the 'latest'
I found an interesting post and I can 'like' (upvote) with a bar where I choose the percentage of the upvote weight.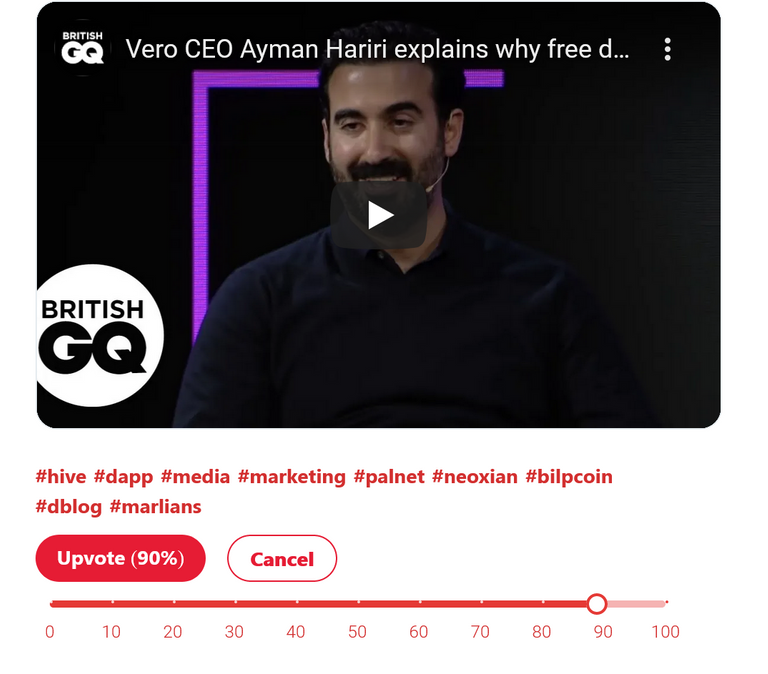 Apparently my reply can also be buzzed in twitter (this is something I will check next time)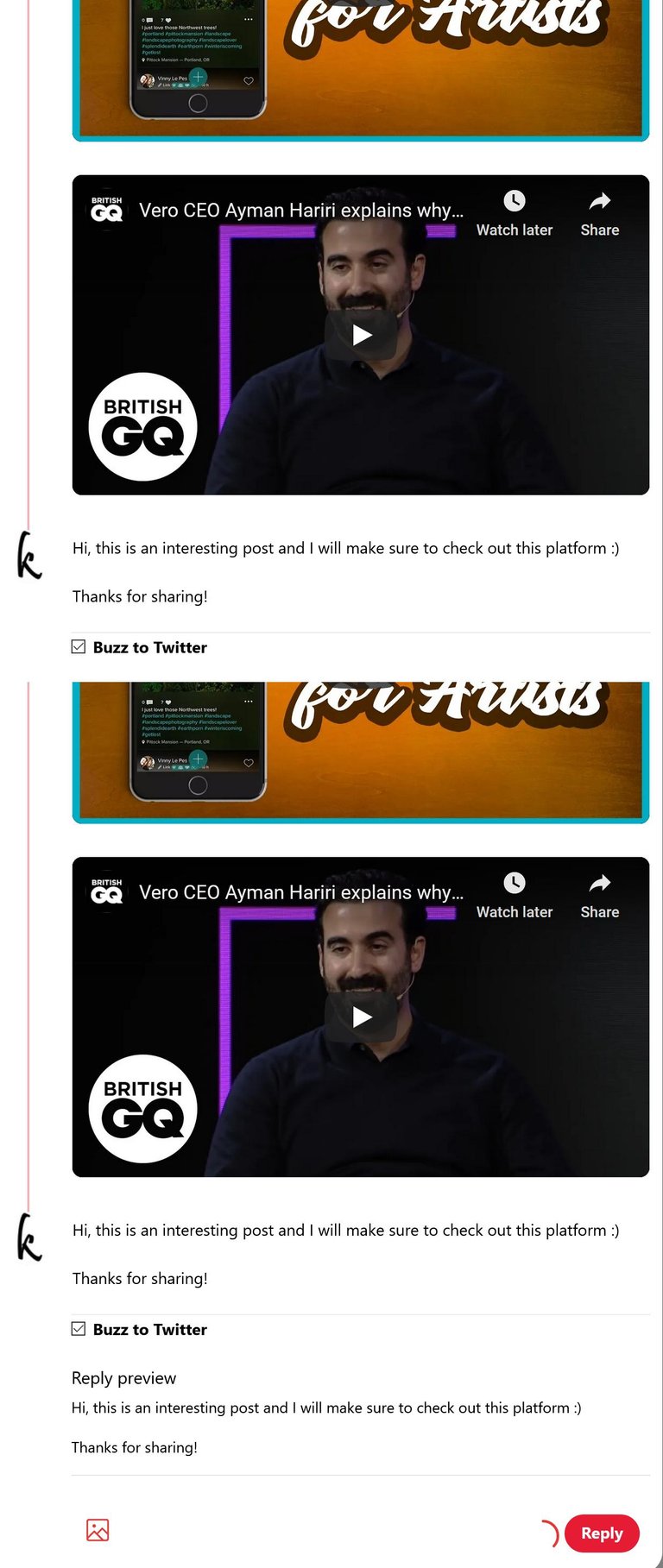 Click 'Home' to see the posts by your friends.
I found this platform to have an easy and comfortable way of showing my friends' posts.
About buzzing (posting via d.buzz)
It is very easy, you can set it to immediately share it with twitter but you need to know that you need to agree to this rules prior to posting.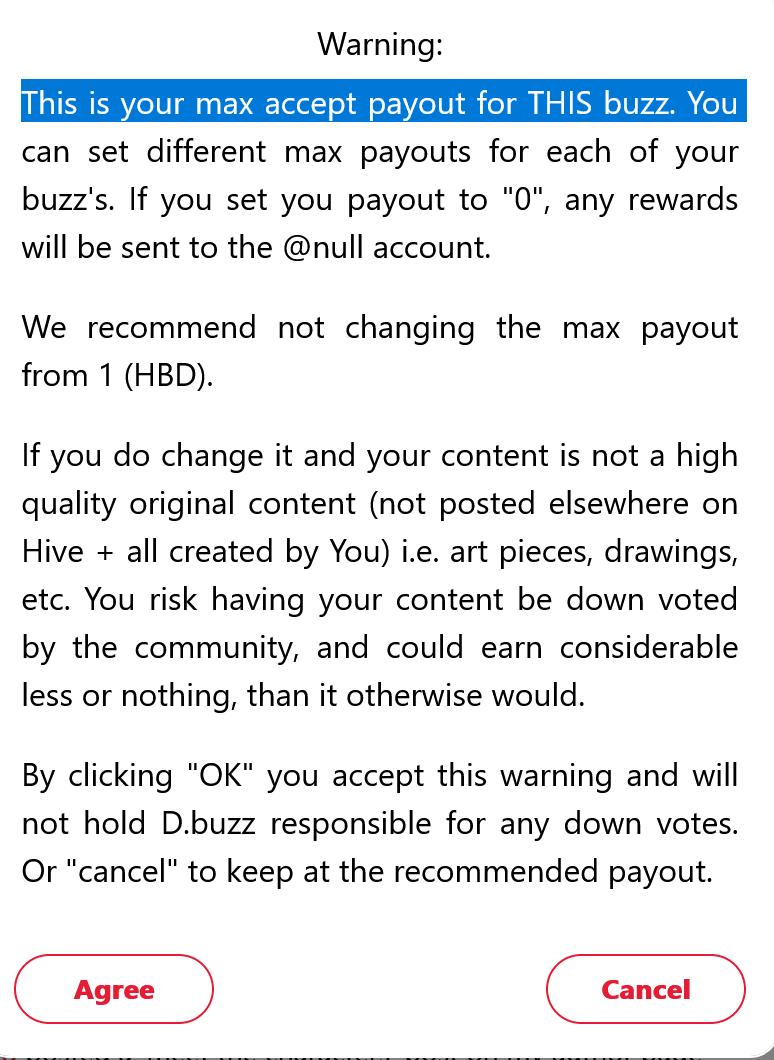 Please note
When the twitter intent opens, I had to re-enter the tags and the image did not appear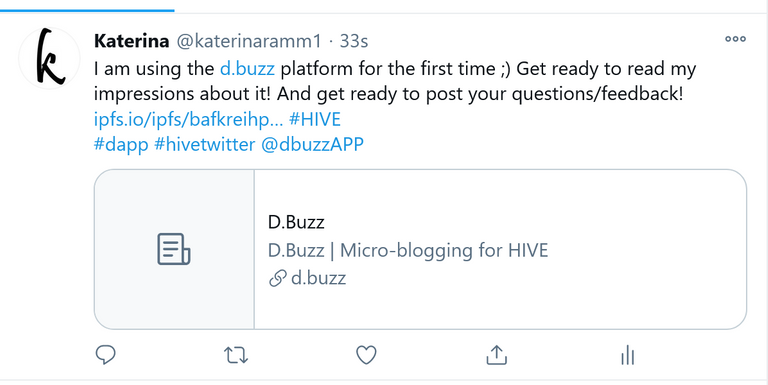 ---
So, what could a user post on d.buzz?
You can check out this post by @dbuzz for some ideas, such as:
take a poll about something
get a testimonial from somebody
provide some tips and tricks
promote a product or service
talk about topics that are trending
and more :) Pretty much anything you could also tweet about!
Onboarding
They also recently onboarded Shane Hazel, which is pretty big!
I hope that the continues to buzz in hive!
https://hive.blog/hive-193084/@shanehazel/b2tegyexzzf9p25nrk39xa
https://twitter.com/ShaneTHazel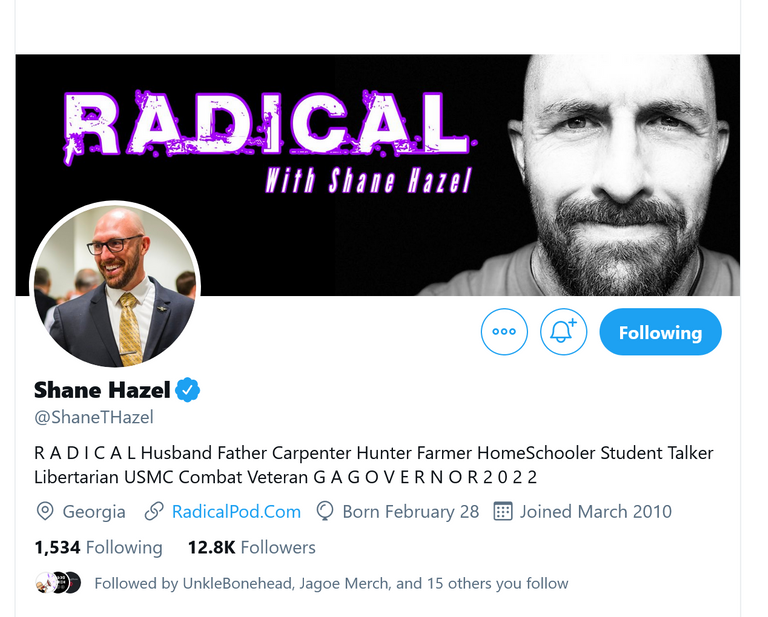 ---
TL;DR
D.BUZZ is a well made, easy to use microblogging platform where users can posts short posts in 280 characters, sharing ideas & opinions.

It has some things that could be fixed (i.e. the image I uploaded on d.buzz was not uploaded on twitter) but all in all it could be an easy way to onboard new users and also to help them share shorter content than whole blog posts.

I find very convenient that you can post on twitter very easily and you can also easily switch account on d.buzz - in case you manage more than 1 accounts on hive.

They have daily contests where you can enter and win rewards in hive.

In terms of rewards it is limited, as you have to agree that you cannot earn more than 1hbd for every buzz (post) of yours.

Attention though, you need to optimize the post to appear better on hive. It takes as a title the first characters of your posts.

One user commented that the app bypasses the autovotes - but to be honest I do not know what it means :)

Will I use it?
I will probably not use the app for posting content, but I will try to find out content posted through it (I already found a couple of good articles) - and comment.
I also recommend it for new users, it is an easy platform to use and to understand what hive is all about.
Thoughts...
It seems that crypto microblogging is the ..new black.. so it really gets interesting day by day as the competition rises (having also noise.cash around which rewards its users with BCH) and with the new leofinance platform coming out very soon! Which one will win the heart and the devotion of the users?
Time will tell, and we will be here to witness it right in the source of information! How amazing is that?
Thank you for visiting. I will be happy to know your feedback about it :)
---
Who am I?
I am Katerina from Crete, Greece. An enthusiastic content creator with a passion for photography. Interested in the blockchain technology, in new social media platforms and in trying to educate new users who wish to explore the blockchain social media world and its possibilities!
Please remember to support @cleanplanet - Link here
Previous Don't miss post via LeoFinance Beta
Posted Using LeoFinance Beta