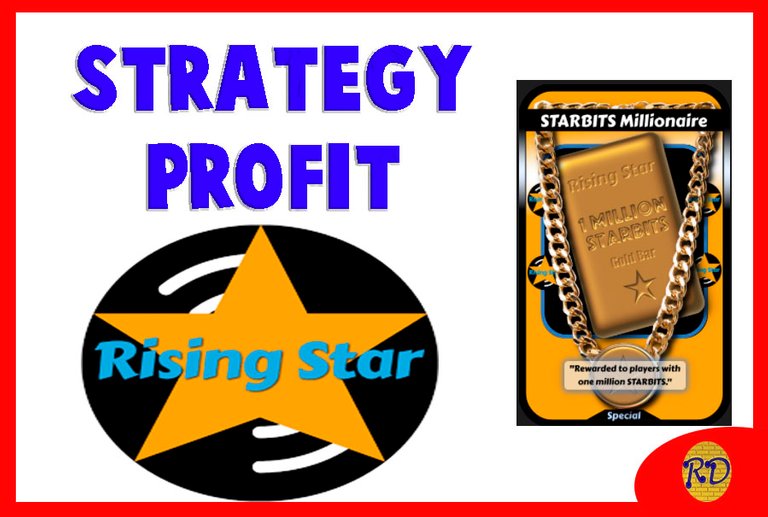 Ingles
Hello friends
My strategy was one of the best
First buy 1.000.000 Starbits, apply for the millionaire card and with the daily winnings...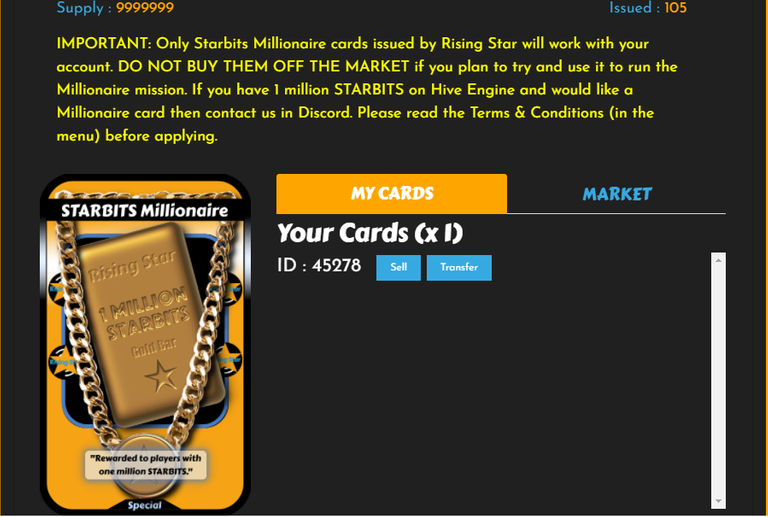 Just buy common and rare cards on the market. At the price I set for myself, when I didn't reach that price I simply kept the money and waited, but if it was too long I bought the cards even if they were expensive... I don't like buying packs, I'm not good with that and statistically I get lost, I focused on winning luck buying specific instruments, which were plentiful at the time with low prices according to my budget.
The r10 touring coach card was one of the ones I used to buy, I valued it at 25.000 Starbits and I used to buy them at that price and even less now nobody sells them at that price but there are many more options.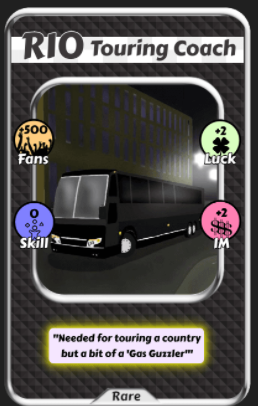 Currently I have a profit of 5% to 15% per month, on my capital that I have in assets in nfts valued all in 758$, the profitability depends on the activity in the game.
Now I change my strategy I will buy packs to look for epic cards worth more than 50$ and legendary cards worth more than 200$ approximately in the market, even there are some that are not in the market and can be worth more, now a pack approximately costs 1$, so I have 200 chances to get a legendary in a pack of 3 cards and be profitable with the excess of acquired cards, I will publish every time I get an epic or legendary here I leave my first pack's of 12 open cards among them my epic card got.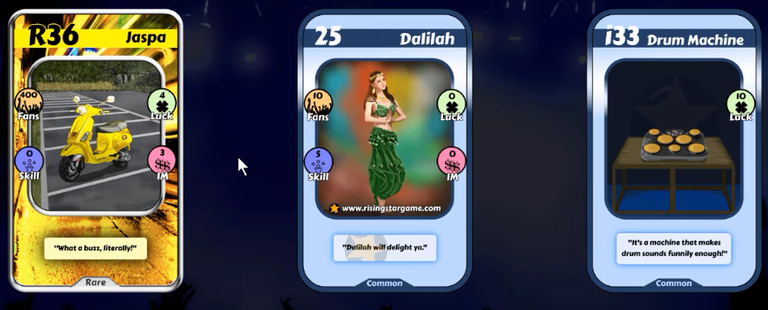 If you like this content ✨follow me and support with a ✨reblog, ✨upvote , or simply share this information.
Lately I have been publishing the daily nfts giveaways, I will modify the NFTs giveaway again, in order to keep the giveaway going longer.
Translated with www.DeepL.com/Translator
Español
Hola amigos
Mi estrategia fue de las mejores
Compre primero 1.000.000 Starbits, solicite la carta del millionario y con las ganancias diarias...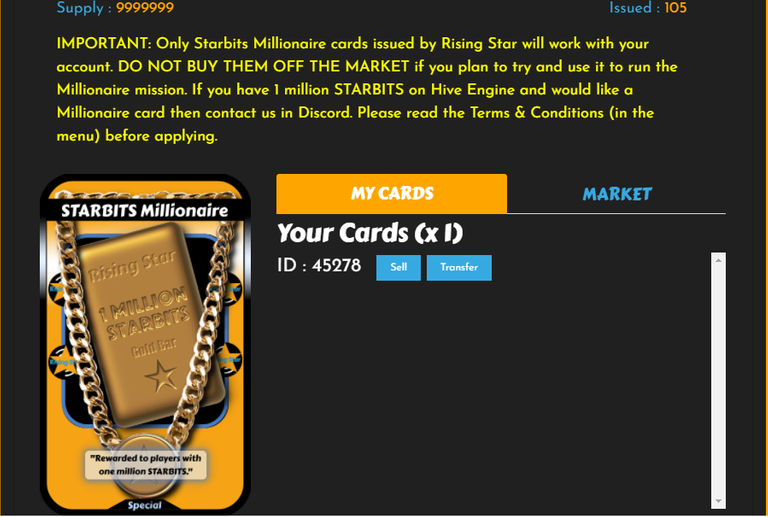 Solo compre cartas comunes y raras en el mercado. En el precio que me propuse, cuando no alcanzaba ese precio simplemente guardaba el dinero y esperaba, pero si pasaba mucho tiempo compraba las cartas aunque estuvieran caras... no me gusta comprar paquetes, no soy bueno con eso y estadísticamente me pierdo, me enfoque en ganar suerte comprando instrumentos específicos, que abundaban en su momento con precios bajos según mi presupuesto.
La carta r10 touring coach era una de las que compraba la valore en 25.000 Starbits y las compraba en ese precio y menos ahora ya nadie la vende a ese precio pero hay muchas mas opciones.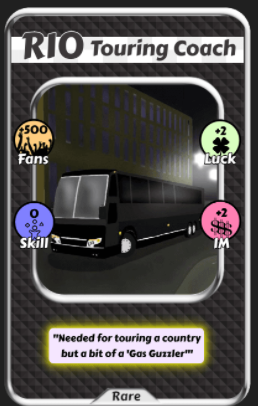 Actualmente tengo una rentabilidad de 5% a 15% por mes, sobre mi capital que tengo en activos en nfts valorados todo en 758$, la rentabilidad depende de la actividad en el juego.
Ahora cambie mi estrategia comprare paquetes para buscar cartas épicas que valen mas de 50$ y legendarias que valen mas de 200$ aproximadamente en el mercado, incluso hay algunas que no estan en el mercado y pueden valer mas, ahora un paquete aproximadamente cuesta 1$, así que tengo 200 oportunidades de conseguir una legendaria en un paquete de 3 cartas y ser rentable con el exceso de cartas adquiridas, publicare cada vez que consiga una épica o legendaria aquí dejo mi primer pack's de 12 cartas abiertas entre ellas mi carta épica conseguida.
últimamente he estado publicando los sorteos diarios de nfts, volveré a modificar el regalo de NFTs, con el fin de siga el sorteo por mas tiempo.
Si te gusta este contenido ✨sígueme y apoya con un ✨reblog, ✨upvote , o simplemente comparte esta información,