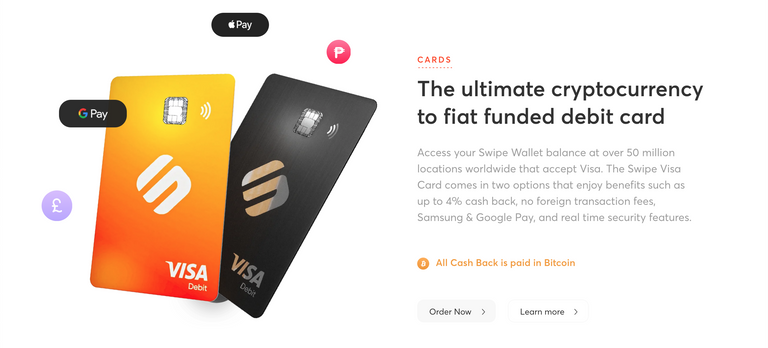 Binance acquisitions are happening at an increasingly aggressive rate. The company is clearly on a mission to acquire as many different businesses in the crypto space to further this idea that they are the "Amazon" of crypto.
Taskmaster4450 talks about this concept of Binance being the Amazon of crypto many times in the past and has told me about their various acquisitions and how CZ (the founder) has decided to run the company. It's interesting to see a company grow from a small player to a large player.
Binance was founded in 2017 and I had already been in the space for over a year at that point. It's crazy that a company can emerge out of seemingly nowhere and just 3 years later, we see it continually make headlines for acquisitions.
There are pros and cons to Binance. I won't get into why I like and dislike the company/exchange, but they have made certain things in the crypto space better. Their high-profile acquisitions are centralizing a lot of the business pillars in the crypto industry, but I believe that in the long-run, these acquisitions are good for the space if only for the reason of solidifying the idea that crypto is an emerging industry that entrepreneurs should pay attention to.
Swipe
After their very high profile acquisition of CoinMarketCap, this has to be another acquisition that is up there on a similar level. Many people who are looking to get into crypto (and existing users as well) have been looking for better and easier ways to buy crypto and actually use it to buy things as well.
If you're a crypto user in the U.S., then you know the woes of not being able to easily spend crypto. It's something that desparately needs to be fixed.
Swipe is not available in the U.S., but perhaps Binance has the resources to get the ball rolling. The great thing about emerging industries -- and this is what I was mentioning at the beginning of this post -- is that when one company breaks through (i.e. getting a crypto debit card approved in the U.S.), many others will follow suit and break through as well.
We need companies with vast resources to break down the barriers of regulation and bring adoption from the masses.
"Access your Swipe Wallet balance at over 50 million locations worldwide that accept Visa. The Swipe Visa Card comes in two options that enjoy benefits such as up to 4% cash back, no foreign transaction fees, Samsung & Google Pay, and real time security features." Swipe
Swipe is an interesting ecosystem. They are operating similarly to a banking app (somewhat similar to Cash App, if you're familiar with it) but have integrated this feature where you can instantly spend your crypto on regular goods. Swapping occurs automatically when you purchase something.
The debit cards also carry a % cash back which is paid in Bitcoin.
This idea of crypto cards that pay cash back with Bitcoin is the wave of the future, in my opinion. Over the next 2 years, we're going to see a great variety of communities come out and issue crypto debit cards that give Bitcoin cash back to their users. BlockFi has loosely announced that their next product will be this kind of crypto card.
The details of the Swipe acquisition by Binance are few and far between. I'm not sure what they're doing with the SPX token (Swipe's native token), but they have integrated BNB into the wallet following the acquisition.
Is BNB a Good Investment?
I've had several people ask me if BNB is a good investment. To be honest, I'm not entirely sure. I have some BNB stocked away and believe that it may go up, but I make a very important distinction between BNB and cryptocurrencies like HIVE, BTC, ETH and BAT.
I look at BNB like a stock. It's more like owning shares in a public (and centralized) company than owning a truly decentralized cryptocurrencies.
BNB is riding on Binance and Binance can essentially do whatever they want and get away with it (as Hive users know all too well).
So with that said, I think BNB can appreciate but I don't trust it for a single second. Just like your centralized assets in your bank account can be frozen and stolen at will, so too can your BNB be manipulated by Binance. Invest with caution and DYOR.
---
Join The LEO Community!
LeoFinance is an online community for crypto & finance. We run several projects that are powered by Hive and the LEO token economy:
Posted Using LeoFinance