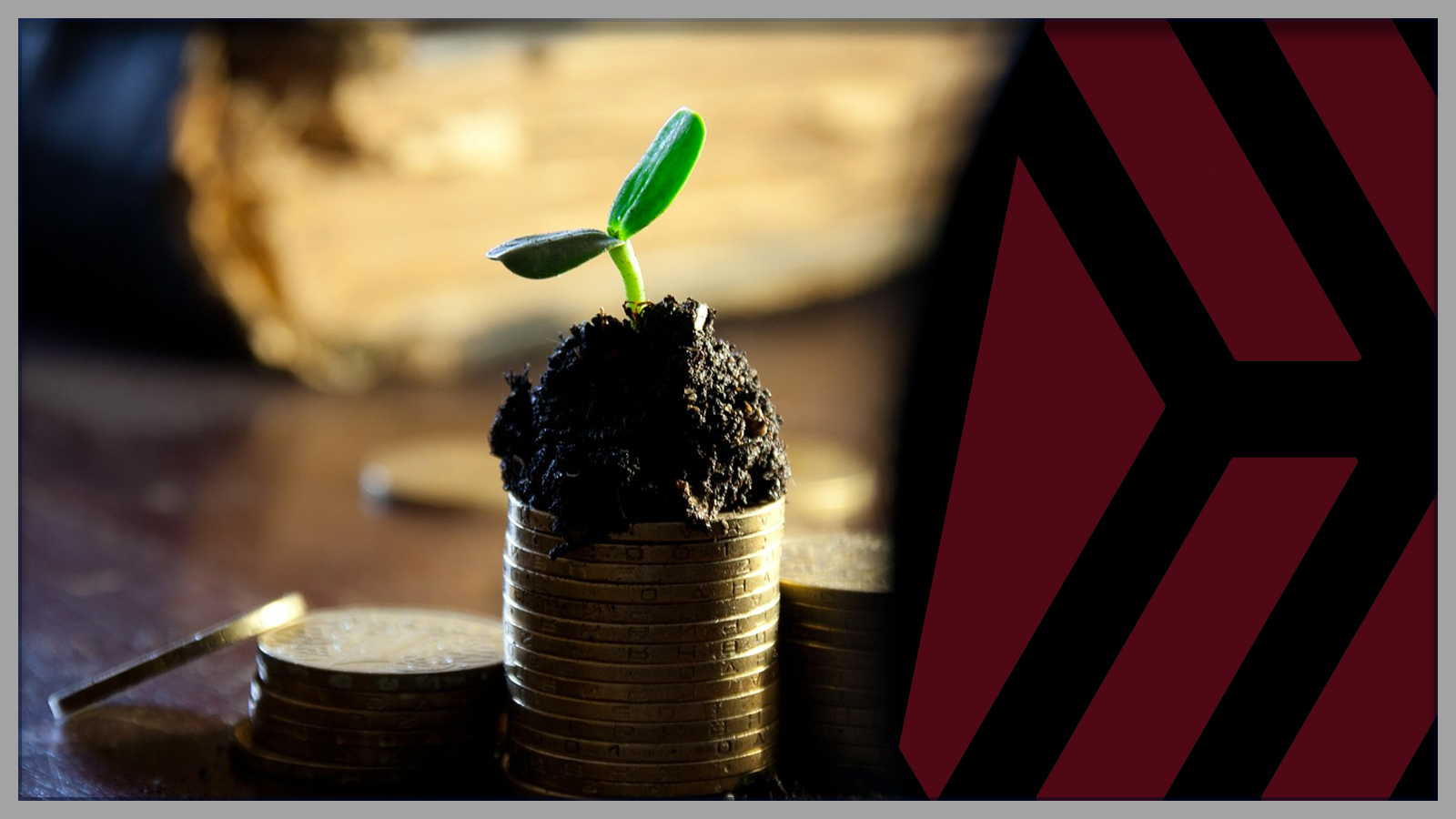 This concept of earning a living is time-tested in so many different fields. 20 years ago, people were asking this very same question for the internet and wondering if it was possible to build some kind of website or blog or freelancing business, etc. and earn a living online.
Now that cryptocurrencies have entered this stage of being viewed as early-stage internet, I think this idea of "can you earn a living on crypto" is an interesting one to explore.
I did a quick google search to see what other outlets were talking about: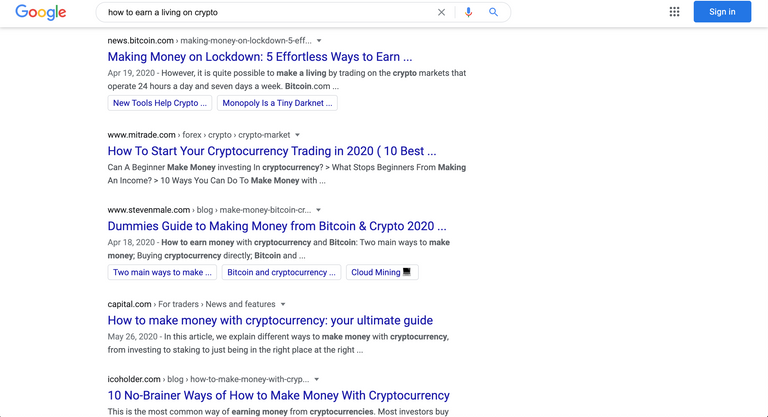 Even as I was typing these words into google, I could feel the sense of sleaziness. Whenever you search anything about making money online, earning passive income, etc. you are always bombarded with these fake influencers selling some kind of mastermind class on how to make money.
This idea of making money doing stuff that you enjoy doing is nothing new. When it comes to crypto, we have this doubly dangerous thing because if the wrong person convinces the right mark about some kind of "insider knowledge" they have, the innocent searcher might get caught up in an elaborate scheme where they send some Bitcoin to an address and never see it again.
Why I Am Interested in the Conversation
Earning money by doing what we love is something that all of us dream about. It's the golden dream of financial freedom and complete independence.
I don't look at things from the passive income angle much. That's always a dangerous rabbit hole to go down. In my personal opinion, there is no passive income approach that will get you anywhere UNLESS (and pay attention to this) you already have a sizable amount of capital to deploy into something that yields a low and reliable APY. Here I'm referring to people who can invest $250k (for example) into something that yields ~10% APY and make $25k.
In my part of the world, that is barely a livable income.. and you need $250k upfront to make it happen. This is obviously not an achievable practice for 99% of people - and it scales to where you live. If you only need $2k a year to live, then you only need $20k for your "passive income strategy", but getting $20k for you is just as hard as getting $250k for someone in another part of the world.
Enter Hive
Hive changes the conversation quite a bit in my mind. There are a lot of things that I hate about the "earn money online" ideas and influencers, but I do believe that Hive is a hidden gem.
Many on Hive - especially people who have come here for a short period of time and subsequently left - would refute the statement that someone can earn a living on Hive.
While this might be the case for you or me, it's not the case for everyone and we also have to bear in mind that this is an early stage platform.
Throughout my tenure on Steem, I blogged countless times about how people could actually make it their full-time job to write, work and earn on Steem. I look at Hive today and see an even easier environment to write, work and earn, thanks to communities, a better distribution of stake, etc.
While Hive is far from perfect, it continues to show potential and I believe that we need to continually push that narrative. The narrative that you can earn money by doing what you love on Hive. You can write blog posts, create videos, create artwork and share it, etc. You can even be a developer and meet project owners (like me) who want to hire you for various projects if you're talented. You can start your own project or even contribute in other ways like graphic design, logistical work, etc.
There are so many options here on Hive and I have had the good fortune of meeting dozens upon dozens of individuals who live their digital lives here on Hive and get paid for it. They oftentimes don't rely on Hive as their only source of income and I think that's perfectly okay.
Some people would say that if you don't live full-time on Hive (or can't), then it damages the narrative of inviting people to Hive and selling the dream of "come to Hive and do what you love and earn an income". I don't buy that. Like I said before, this is an early stage platform and if you invest time, capital, energy, etc. into this blockchain, I believe that it will pay off both in the short-term and especially so in the long-term.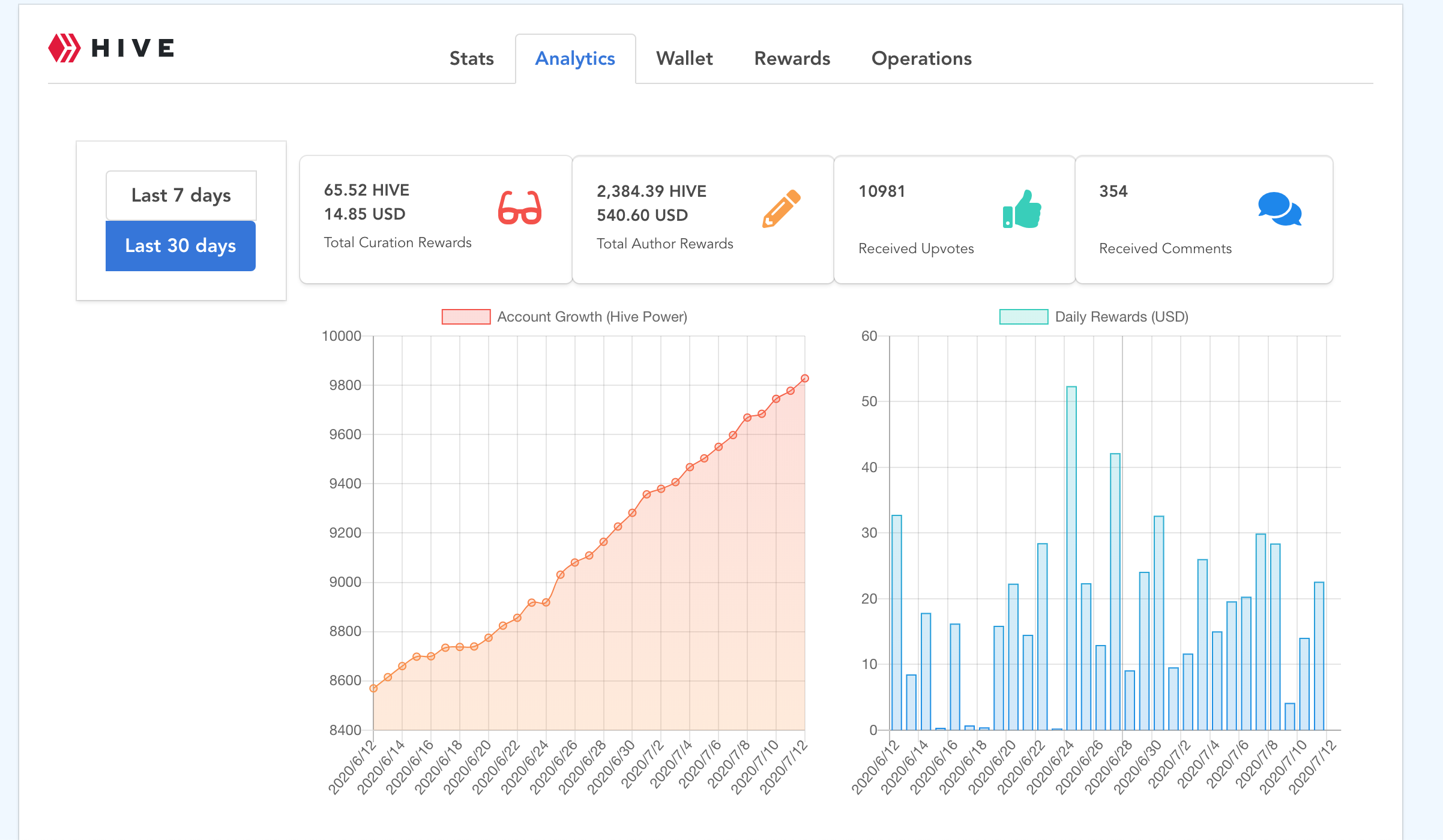 Source: https://hivestats.io
$540 in the Past 30 Days
In author rewards only, I've earned $540 in the past 30 days blogging and creating 3speak videos on Hive. Also keep in mind that I don't use this account (@khaleelkazi) for my curation, project, and official activities. This account is strictly for writing these more personal blog posts/LeoFinance videos.
Like I said before, I live in a pretty expensive part of the world. $540 is a far cry from what I need to live each month. For now, blogging on Hive is not a viable career path for me.
With that said, I've built (and am actively building) a project on Hive. I work with a lot of incredibly talented people and I get to see many sides of this chain and earn HIVE in many other ways. To me, the value in those aspects of my daily activities here on Hive are way more valuable than anything I've gotten out of other social platforms/"online money making opportunities".
I don't mind the extra couple hundred $ a month I get from blogging. It's just extra crypto that I get to earn and stake in a blockchain project that I truly believe in.
For others, earning even a shred of that per month can be a game-changer in terms of saving money and opting-in to crypto.
The long-winded point that I'm trying to make here is that you can earn a living in crypto. You just might need to get very creative with how you do it.
The message that I want to send to the people out there googling "how to make money in crypto" is this:
You can make money in crypto, but you need to be extremely careful about who you trust and what you do with your existing capital and time. You should try everything, but try everything wisely.
Oh and you should definitely be trying Hive. You probably won't retire on what you make here, but this is your best shot at doing something that you're already passionate about -- be it blogging, drawing, vlogging, project buidling, etc. -- and earning something for your efforts.
---
LeoFinance is an online community for crypto & finance. We run several projects that are powered by Hive and the LEO token economy:
Posted Using LeoFinance