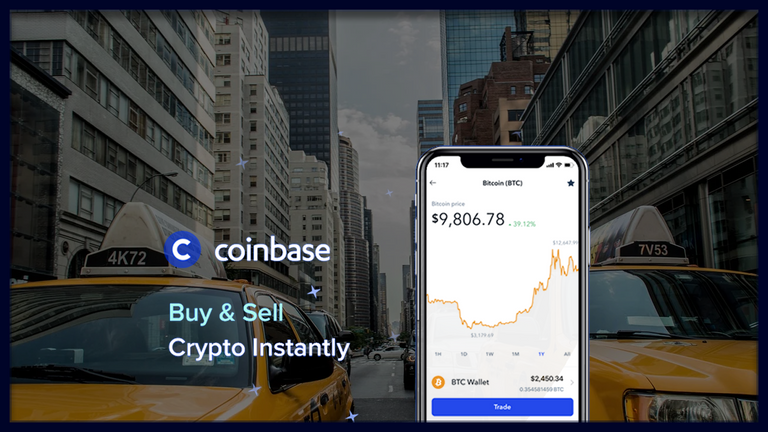 Utilized by new crypto investors as well as many seasoned investors, Coinbase is one of the largest crypto exchanges in the world and grants easy access for U.S. based investors.
When I first got into crypto, Coinbase was one of the only options for me to buy Bitcoin and shortly after, I was even able to buy Ethereum through their exchange. From there, I could send crypto off to cold wallets/hardware and know that my funds were SAFU.
The main issues that I have with Coinbase over the past 4 years of using them is that they have increasingly become one of the "establishment" in my eyes. Not only are they a centralized exchange (which is only a small fraction of the problem), but they have exhibited characteristics of manipulation, market dominance, etc.
I won't dive into those issues here, but I feel like they are worth noting. While Coinbase is a bleeding edge company providing easy access to crypto, they still have their shortcomings.
Coinbase IPO Rumors
Today there has been a bunch of crypto press covering the rumors and speculation that Coinbase will be going to the public markets. Coinbase has not confirmed these rumors and said that they will not comment on speculation at this time.
Coinbase was recently valued at $7.7 billion dollars during their Series E round where they raised $300 million USD: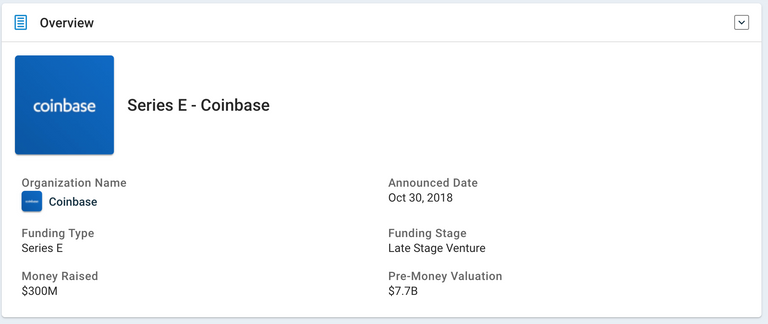 Crunchbase
The actual finances of Coinbase are obscure at best (as is common with private tech companies), but many speculated that their revenue in 2017 was about $1 billion during the major crypto boom cycle. They are obviously in a high leverage, high margin environment.
Having large cash reserves and a growing stream of revenue from tx fees is definitely a big help. Coinbase has been following the "Amazon" approach to growth that every company seems to be doing these days: acquisitions.
It's also worth noting that the speculators are saying that Coinbase will go public using a direct listing as opposed to a traditional IPO. Direct listings give private companies a way trade on the public markets without doing the initial bloc sale which typically involves undervaluing the company and leaving money on the table.
Recent high profile direct listings in the tech space are Slack and Spotify.
What Does This Mean for Crypto?
The implications of Coinbase going public are interesting to think about. Here we've got a relatively high profile company in the tech space that is generally thought of to have a strong cash flow business. They're on the bleeding edge and are also making quite a few acquisitions to position themselves toward crypto adoption and handling more aspects of the industry than simply buying and selling.
If Coinbase does go public and they are successful on the turf of traditional finance, I think it's a big win for the crypto space. While I noted some of the shortcomings of Coinbase that I dislike at the beginning of this post, I still believe that they are generally a decent company and have provided me a gateway to crypto that was reliable and professional.
I know many people who came to crypto and invested in the space through Coinbase as their first touchpoint. Coinbase is 100% centralized and has increasingly become a part of the "establishment" through the eyes of crypto veterans. With that said, many "normies" want to just invest in Bitcoin or Ethereum and not have to worry about custody, setting up a wallet, etc.
For these people, Coinbase acts as a brokerage. If Coinbase can be one of many gatekeepers for crypto and we as a crypto community can convince those normies to learn more about self-custody and the benefits of using decentralized services, I believe that we can have a synergistic relationship rather than a purely competitive one.
---
Join The LEO Community!
LeoFinance is an online community for crypto & finance. We run several projects that are powered by Hive and the LEO token economy:
Posted Using LeoFinance