---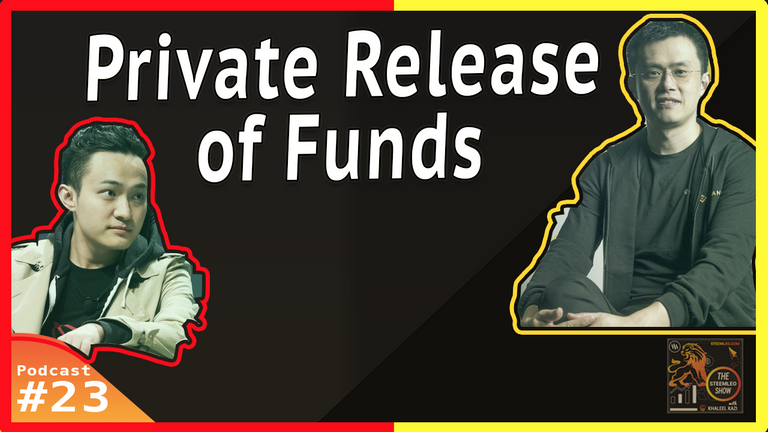 Early last week, CZ from Binance put out a multitude of statements ousting Justin Sun and essentially admitting that Justin had sent out details for an "upgrade" to Binance's team under false pretenses.
This "upgrade" was in fact the call for Binance to power up all the STEEM held on the exchange and vest it into STEEM POWER. Once it was powered up, it could be used to vote in Justin's Witnesses. Which CZ and Binance did.
---
Listen & Subscribe to the Steemleo Podcast!
---
The statements made it seem as though Binance was either very naive and ignorant or very greedy and were well compensated for their involvement.
Withdrawals of STEEM have been on lockdown since this event took place. Users have been unable to withdraw from the exchange. Up until today — Justin Sun received millions of STEEM in transfers from the @binance-hot wallet WHILE the exchange's withdrawal feature was still on lockdown.
Either Binance is continuing to collude with Justin Sun or Justin outright owns the keys to Binance's Steem account. I think it's the former, but who knows with these guys. It's apparent that people like CZ and Justin Sun are money-hungry and power-hungry. They'll stop at nothing to enrich themselves and push for more control over the crypto space.
In This Episode:
Continual collusion with Binance, CZ and Justin Sun — JS withdrawals a massive amount of STEEM from Binance while their system was still offline for withdrawals.
Justin is Happy to talk to the community. Then blocks everyone on Steem who tweets @ him including a bunch of tron users
Witness war update — despite collusion between the biggest exchange in all of crypto and a mega-rich corrupt investor like Justin Sun, we're still holding our ground.
We are Steem
Links Mentioned:
---
Our Community
https://steemleo.com is an online community for crypto & financial content creators, powered by Steem and the LEO token economy.
---
▶️ 3Speak
Posted via Steemleo