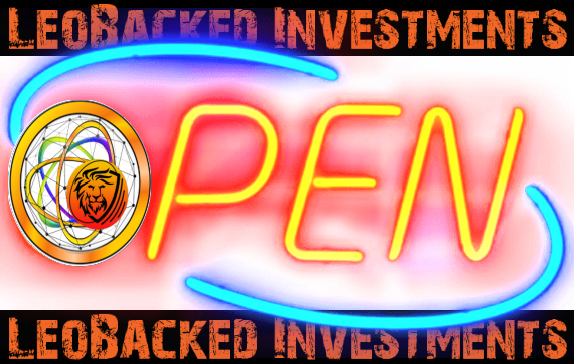 Earlier this week, CubFinance was released on the Binance Side Chain. Did anyone notice that?
Of course everyone did. It was the talk of Leo/Hive. All eyes were focused upon that project, overlooking most other aspects of the site.
Here is another question: was anyone confused when trying to get involved? Did you encounter any difficulties during the process?
Again, it looks like the answer is "Of course".
At different times, many have asked what is the value of LBI? Why should I get involved in it when I can just hold LEO?
Here is a prime example of why.
The hive mind was in effect during the situation with CubFinance. Many of us were scratching our heads as to how to get involved. We tried and encountered issues. This kept us from getting involved.
In fact, there are some people who still are trying to uncover how the platform works and what they need to do. The project is up 2 days and they are still on the outside looking in.
Well not really. Everyone who has a LBI is involved with CubFinance. While most of us were jostling around, trying to figure out the different between a farm, vault, and den, @silverstackeruk was maneuvering his way through the carnage, getting LBI into the game. His know-how in this matter is already enriching every single LEO token holder.
So while we were scratching out heads, he was making us money. His knowledge is something we are benefitting from even if we are still clueless about this stuff.
According to this post that was put up under the @spinvest account, LBI was already in the green after the first 24 hours. While the price of CUB has dropped since that post, the amount of tokens earned has increased.
Some are out on Twitter projecting a $50 price target for CUB. We will see if that happens. Nevertheless, LBI-token is in the game, building value every step of the way.
Certainly, many of the LBI-token family was able to figure the operations out on their own. However, many of us were not. This is why being involved in something like LBI is important.
While you were FOMOing about not being in the game, the reality is you already were. Since Monday, LBI was farming for each and every one of us.
We also have the situation where LBI is going to be one of the larger recipients of the CUB claim drop. Whatever the number ends up being, it is based upon the amount of LP held, which LBI is doing well in that department.
This is the value of being involved in a community who have goals aligned. LBI has the resources among the individuals involved to get things done. When something new crops up, there are the ones who can figure it out.
In the future we hope that not everything will be as complicated as CubFinance. If it is, however, we have it covered.
This is part of the value of holding LBI tokens.
Article written by @taskmaster4450le.
Posted Using LeoFinance Beta