LBI earnings and holding REPORT - #31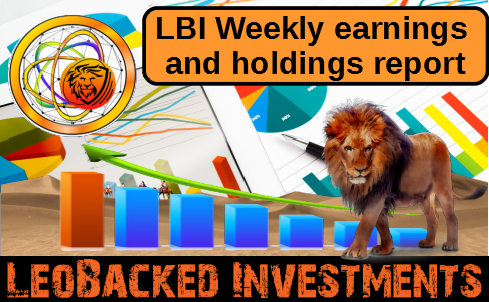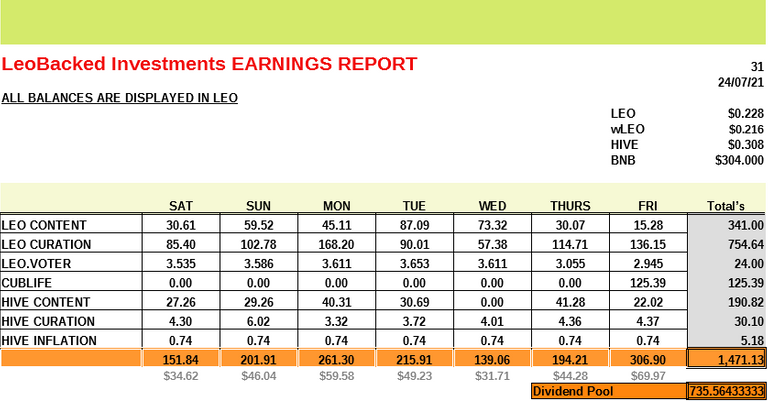 We've had a decent week again and earned just under 1500 LEO which is still higher than the weekly average. We issued 450ish new CUBLIFE tokens this week which has increased that fund which in turn increase's LBI's earnings from that venture. This was a good week for content on both LEO and HIVE.
Dividends are planned to start from next Saturday. Based on this week's earnings, owning 100 LBI's would earn you a payment of 0.32 LEO. This represents a 12.8% APY. Remember that this is half of LEO earnings and does not include off-platform earnings from CUBfinance.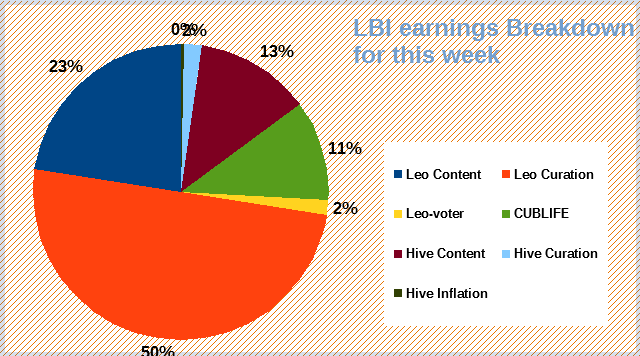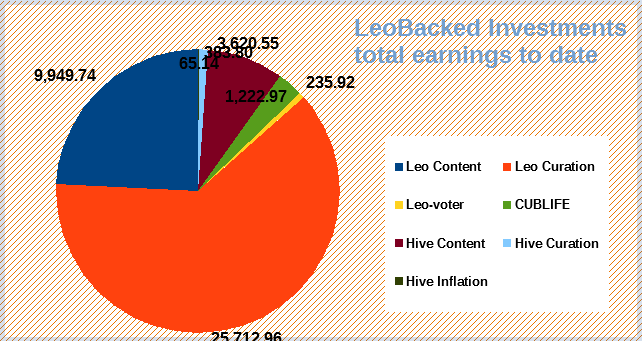 Total earnings to date are 34,728 LEO giving us a weekly average of 1120.25. It's nice to see CUBLIFE crossing over the 1000 LEO mark, next target 5000 🤑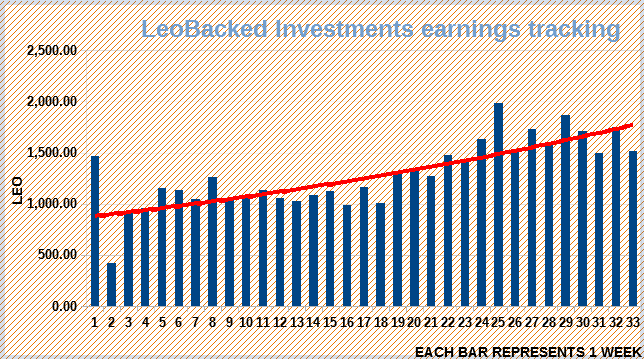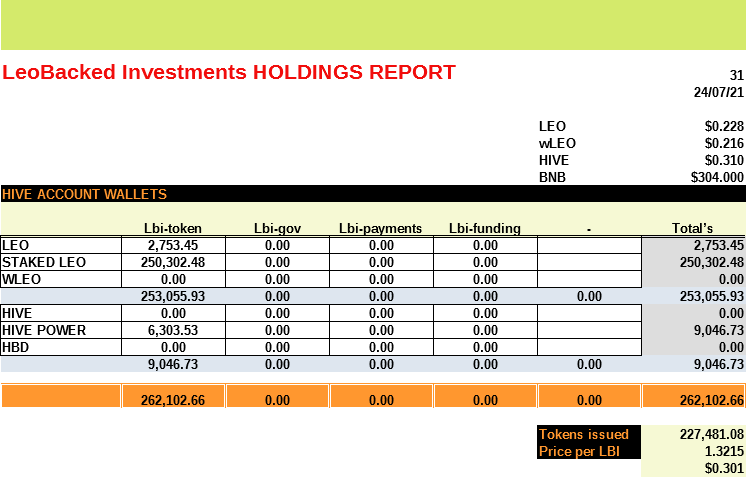 Been holding onto the liquidate LEO waiting for either the price to pump is a decline from the 20 cent mark. If it goes to 15 cents, we power it up. If it goes to 25 cents, we put it into a CUBfinance kingdom. With dividends starting next week, there will be 40% of LEO earning free for reinvestment and when we also consider that we dont convert HIVE earnings to LEO, that % is smaller again.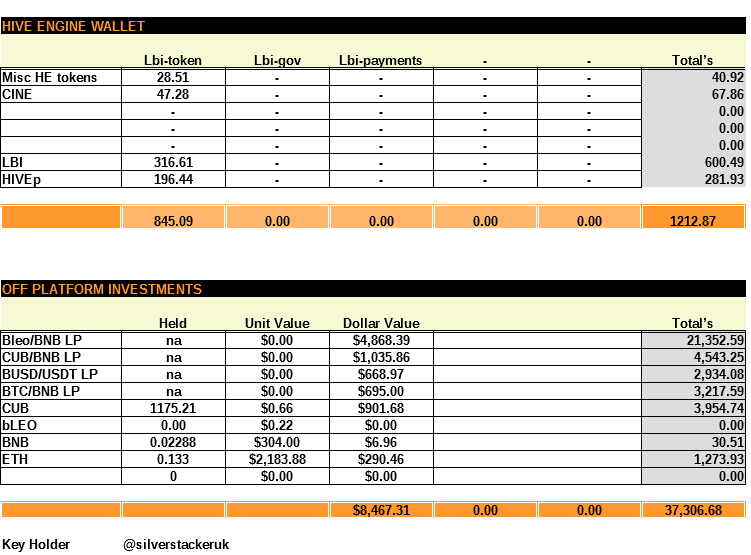 We have ok CUBfinance holdings and we're continuing to take harvests and reinvest them back in different kingdoms. We added to the BTC/BNB kingdom again this week and that is starting to grow nicely. Give it a few more weeks and we'll be into 4 digits.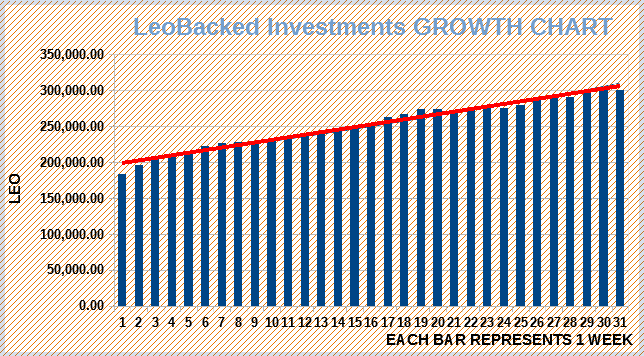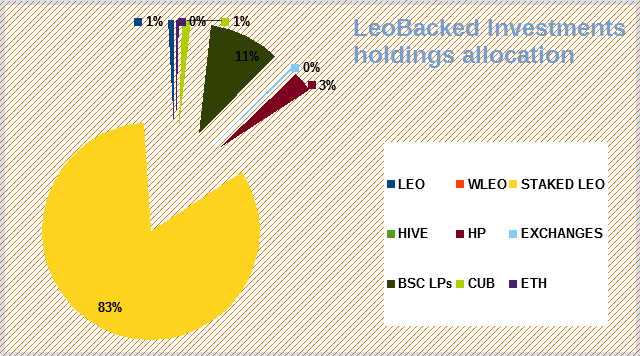 LBI token price
Total assets worth in LEO
300,622 LEO
Total LBI tokens circulating
227,481
LBI token price - 1.321 LEO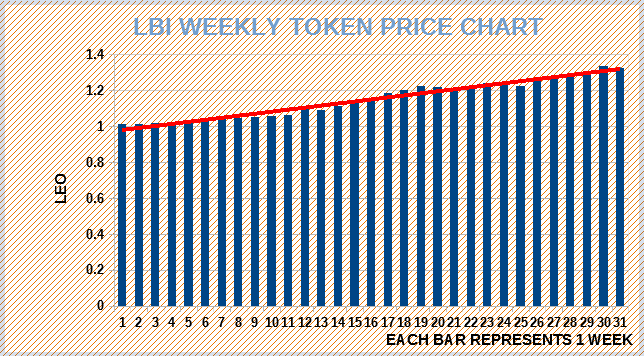 Price has taken a small dip this week which looks bad but is actually good. This is the result of the price of LEO going up a little bit compared to last week. As off-platform investments are valued in dollars, when LEO is cheaper, these are worth more LEO. When LEO goes up, these are worth less LEO. So almost all of the time when we see the LBI drop in LEO value, it will have increased in dollar value.
That's another good week behind us as we move forward. CUBlife is working well for us and it's maybe time to start and think of something else. Something to release in maybe 3-4 months time. I like to take time to make sure I like an idea. Not going to go through the process but projects are built on spreadsheets that are played with for a few months before releasing anything. Anyways, would be good to get an idea of would sort of thing to go for.
Thanks for reading through this weeks earning and holding report. Have a good week, let's make it a great week!
Posted Using LeoFinance Beta
---
---