Leo Opportunity: ProjectBlank Geyser Pool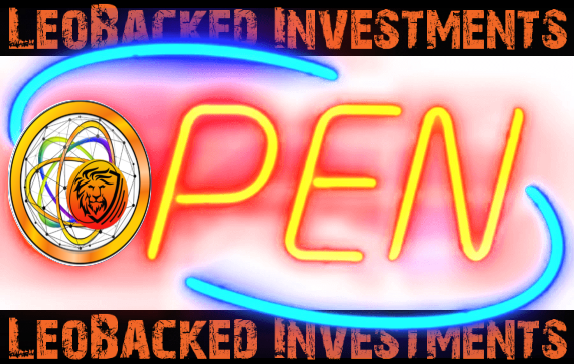 Few can argue with the fact that Leo is offering us all more opportunities to grow our stake and move forward financially.
@lbi-token is a fund that seeks to take advantage of as many opportunities as possible to generate solid returns over years that will help people attain the level of "Get Rich Slowly".
One of the options that many found profitable is the Liquidity Pool for wLEO that was set up on Ethereum. This is something that LBI is taking a look at. However, at this point it will be a mistake for LBI to get involved in that.
That is not to say it is a bad project. It is not. Personally, I have stake in that LP which is generating a significant return for me. Yet, there is an important consideration: I got involved from Day 1.
Here we see one of the unique properties of the Geyser pool. It rewards those who are in longer to a greater degree as compared to those who join later. This provides incentive to people to get involved and leave their money there. Since it is a liquidity pool, the goal is to keep as much money in place as possible. Pools that decrease in size see a similar reduction in liquidity.
For this reason, the Leofinance team put together the Geyser model with a few tweaks. As stated this is proving to be very profitable.
So where does this leave LBI?
Obviously, it can get involved at this point in time and still do well over the next couple years. However, there are other opportunities which will provide a better return to LBI, simply because of the way Geyser is set up.
One of the options is coming soon, ProjectBlank. This token is going to be dropped on LEO holders. While the details still have not been released, it is going to be based upon some correlation to the holding. Thus, LBI should do very well with the airdrop.
We also know there is going to be a liquidity pool being set up for the Blank token. Here, LBI has an opportunity to get involved from the first day. That will provide the maximum rewards since this pool is likely to mirror what was done on Ethereum.
Another opportunity that is going to show up is the chance to get involved with liquidity pools on other chains. There is discussion about this happening, potentially, on both Binance and Thorchain. Again, getting in from the start will provide a greater payout to LBI than jumping into a pool that is a few months old.
It is important to note that with liquidity pools, not only is the pooled token required but also a matching amount of the chains native token. Thus, whatever LBI is setting aside in LEO has to be matched with the corresponding amount of Ethereum, Binance, or RUNE. This effectively cuts the amount of LEO, in fiat terms, in half.
However, if we look at ProjectBlank, we see a solution. Since the tokens are going to be dropped, we will have Blanks to allocate to the pool. At the same time, the LEO can be swapped for ETH (or whatever native token is required if it is going on another chain), providing the match. This will likely give LBI a larger portion of the liquidity pool, providing an even larger payout.
Many of us are excited about the potential of ProjectBlank. Personally, I think it is going to be a massive winner. In short, I believe it is the application that the crypto world was looking for. If there is a Killer DApp out there, it might be this one.
For this reason, focusing LBI resources on this could really be profitable. IF this application takes off, there will be some large buyers of the token. Investors love to move towards what is hot and jumping to the top of the DApp usage chart would get a lot of attention.
The challenge for large investors is always liquidity. When they are dealing with $5,000, $10,000, or more, fees are less important than being able to liquidate their position on a moment's notice. Here is where liquidity pools are valuable. They provide liquidity to the larger players, many of whom are familiar with Ethereum.
In conclusion, I think LBI can be better served using the Geyser model to its advantage by getting involved in a pool from Day 1. We can look at either Blank or LEO, since there will likely be new opportunities in both those areas.
With the Blank, my sense is we can hold a stronger position while also being active with the application and earning significant curation rewards.
All of it feeds the same trough but we must look at maximizing the returns. Geyser is very clear about how to do that.
Let us know your thoughts.
Article posted by @taskmaster4450le
Posted Using LeoFinance Beta
---
---