LEO users required to produce a LEO block on the HIVE blockchain
Hello Folks, today we look back over the 64,000 character post and see how progress is going. We never got the 200 comments needed, no surprise really as I understand not everyone would wanna send in LEO to take part. I am determined to make this happen so I'll be pushing it for a few more weeks at least just to get as many eyes as we can on it.
I know everyone is going crazy for other things happening on LeoFinace at the minute but we still gotta have some fun.
So without going through all the details again, here is the mission. Full can be seen here.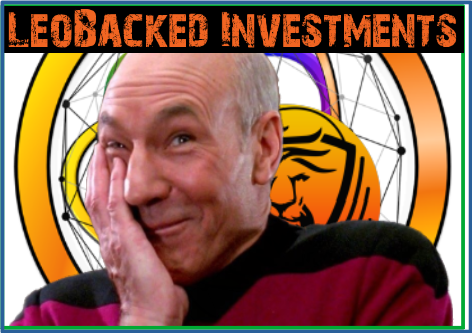 Goal - Produce a 64,000 character post
Collect 200 messages from LEO users
Collect at least 1 LEO from each taking part to be burned
Combine all 200 messages into 1 post and upload
Result - Biggest possible ever post
Can't be beaten, only equalled
Each block on the HIVE blockchain can hold a certain amount of data, when we create a 64,000 character post and upload it we use all the data available to 1 block to store it. This block will become the LEO post block, it'll belong to us and will be our signature on the blockchain to last forever. After some research, we will be able to find this block and declare it the LEO post block.

so far...
Not great, we've had about 30 people in the comments last week saying they were interested and 6 people actually leaving a message. 200 take away 6 is not very encouraging but I am sure this post will receive as many people saying they will take part. If you comment to collect an upvote, please dont give me hope by saying you plan to take part with no intention's, just comment something like "nice post, love the project" instead.
LBI will pay for you to take part
Making it so that people need to make a small donation to take part puts a lot of people off. I understand that, well I dont but I can guess. I remember getting an airdrop of around 3000 LEO worth about $2000 today for free. I remember using the Leofinance tag for the past 19 years on my HIVE posts and getting thousands of LEO for free. I'll burn 1-2 no problem for fun. If you are new, read our posts and leave comments, you'll soon have earned more than 2-3 LEO. @taskmaster4450 smashes 90% of comments with a juicy upvote normally worth about 0.8-1.0 LEO, this is done as it drives engagement to our posts. Leave a comment for a few days and boom, enough LEO to take part.
Shout out to the 6 people that submitted messages last week. Thank you to @bozz, @rxhector, @nonsowrites@ arm008, @jfang003 and @hykss. Your messages have been collected and your donations received.

We require 200 people to give us 320 characters of content based on the numbers below.
64,000 characters divided by 200 people is 320 characters per person
320 characters per person to include username plus 2 for formatting
example,
username - @heyjoe = 320 minus 6 for username minus 2 for formatting equals 312 characters for content
Please remember that each space between words counts as 1 character
Pictures/videos are any media that will not be accepted
320 characters is around 56 words to give you a rough ballpark. It's very short.

Thank you for writing today's post. If you would like to take part int eh 64k post, please leave your message below in the comments.
Posted Using LeoFinance Beta
---
---