Authored by @hetty-rowan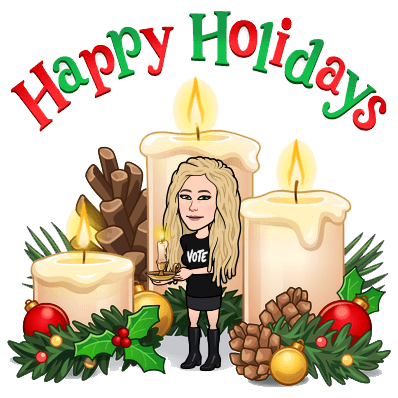 Hello people. I hope everyone had a merry Christmas, and if you have a tradition of Christmas gifts in your family, that you have received beautiful gifts. Maybe you even received some crypto from Santa… I am curious about how you spent the Christmas season, and what nice things you received.
No Christmas gifts for me this year, although… that is of course also relative, because every day that I can spend in good health with the ones I love is of course a gift in itself. But that does not mean that I would not have been very happy if someone had also put a bitcoin under the christmas tree, for example.
Because yes, that bitcoin, that was a nice Christmas gift for many of us. Many bitcoin owners will have followed the course in recent days and I expect that many Christmas dinners have been interrupted because another message came in on a telephone about a change in the value of the Bitcoin.
And that I have a glaring lack of Bitcoin is a shame for me of course ... but that does not mean that I am not interested in Bitcoin, and everything related to Bitcoin. So today a post that is not so much for making money. Today no opportunities to invest, although it is of course clear… One of the best investment opportunities at the moment is Bitcoin. But today a light post where you can quietly lower the abundant Christmas meals ...
Today I bring you nothing else but a few fun Bitcoin facts.
FBI is one of the richest Bitcoin owners
We all know the prejudice "Crypto is for Criminals". People who don't do anything with crypto, and who also do not fully understand what crypto is (yes, there are still in 2020). But how do they get the wisdom that crypto is for criminals? Probably because of the following ... FBI has destroyed several large drug networks operating on the dark web. And yes, large amounts of Bitcoin were used. FBI has been able to seize these amounts and by rolling up these networks has taken over wallets with 30K, 96K and even 144K Bitcoin in them. By rolling up these networks, the wallets have come into the possession of the FBI and have remained. And with this number of Bitcoins in the wallet, FBI is one of the richest Bitcoin owners in the world.



A Bitcoin transaction consumes energy for 3 households
We all know that sometimes a Bitcoin transaction can take a very long time. You've probably had to stare at your wallet and think, "Where is it now? As long as it went well". But what you don't realize is that there is a whole network of PCs working to get that one transaction of yours going. Mining and trading Bitcoin is no longer as simple as it seems. The calculations that the PCs behind your transaction have to perform in order for that transaction to take place have become so complex that around 94 kilowatt hours of energy are now used to complete a simple Bitcoin transaction. This means that if you send 0.001 bitcoin from one wallet to another, that you have used just as much energy with that one transaction as an average of 3 households use energy in a day. Do you now understand where the high fees come from?



The largest transaction took place in 2013
The largest transaction that took place in Bitcoin was in 2013, and was worth about $ 147 million THEN. In fact, it was 194,993 Bitcoins that were sent, with the memo "As ** tload of Money". But if you received those Bitcoins back then and were happy with the value it represented then, how happy will you be today with that number of Bitcoins. Today, those same Bitcoins are worth no less than ... $ 5,296,711,854.8!



The price of Bitcoin on July 18, 2010 at the creation of the first online exchange MT. Gox was 7 cents!
If you had bought bitcoin for $ 100 then ... then you would have bought more than 1400 bitcoin, which today would have a value of 38,828,532
And of course I cannot ignore it ... the most famous story of all bitcoin stories out there. The 10K Bitcoins that were paid for 2 pizzas!
I can't help it, but still think that this person wants to hit himself every day because he had 10K Bitcoins, and got rid of it for only 2 pizzas. Even though this is now all over the books as the first Bitcoin payment ever. Nowadays they have become very expensive pizzas ...
And as I recall this in a moment… and remember that this was the first Bitcoin transaction ever. Then I go back in mind what I have used cryptocurrency for in real life. I have not really paid with crypto anywhere ... but crypto exchanged for money for real life purchases. Yes indeed! Even several times. And that included Bitcoin. Hmmm, now that I think back to that, it does hurt a bit now that Bitcoin is experiencing such a huge rise. Anyway, it is what it is ... and I needed it.
Have you also used crypto for real life things, or are you one of the lucky ones who has always been able to grow his crypto?
You get the idea… the crypto review that I am going to write tomorrow will be about Bitcoin, this week I cannot ignore it. I have to take the risk, to write about Bitcoin. THE number 1 of cryptos. Given the huge increases in the price and the continuous re-establishing of new All Time Highs… And that's why I thought it would be nice to start today with this post in which some small Bitcoin facts can be found.
HEADS UP FOR THURSDAY!
And now that I've kept it nice and light ... I also want to give a little 'HEADS UP' for anyone interested in LBI, because next Thursday, on December 31st the GOVERNANCE POST will be placed by @silverstackeruk on the LBI account. So keep an eye on that. Although we are completely into Bitcoin this week due to the enormously nice rise ... the LBI will hopefully also be able to benefit from this if Hive and Leo and therefore LBI will also get their share of the ever-rising Bitcoin price!
So as said ... tomorrow a Bitcoin review here, and then Tuesday the new LBI contest in which you can win 5 dollars in bitcoin this week. Keep an eye on it!

Posted Using LeoFinance Beta