Authored by: @hetty-rowan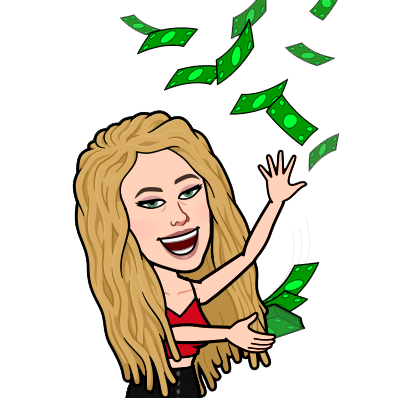 The weekly LBI contest
Here we go again. The weekly LBI contest. It's Tuesday again. Only 3.5 days to go in your day job. And maybe today I will make you happy with a small prize that you have won. Because of course we have a winner from last week.
But before I reveal who that is, tell me ... have you really followed the Ocean prize last week, or is it actually more like writing an answer here in the comments in the hope that it is good, and that you no longer worry about the crypto that has been described? Lol, I can imagine if that is the case by the way. Because I think there are many people who experience the same as me ...
Almost too many interesting projects
So many interesting projects. So many interesting descriptions. Many named projects that sprang up in the 2017 bull run and beyond, and many are now starting to show up. And just as many have yet to prove themselves. And as interesting as it all may be… I just have the financial problem that I can only jump on a few. And if I want to do that, my feeling must be very good.
Dreaming of discovering a x1000 gem
Now you immediately know why I am diving into all those crypto white papers. Why I have been doing such research lately, because yes… given the financial situation I would be more than happy to discover an x1000 gem. Do you sometimes dream about that or do you prefer to play it 'safu' in the sense of buying a crypto that has already earned its spurs.
All in a winning position
Well, it doesn't matter that much either. We are all in a winning position with LBI, Leofinance, Hive and Cubdefi anyway. And knowing that already feels very good for me personally. And given many people who keep returning here on a daily basis, I am not alone in this.
Okay, on to the order of the day… the contest!


So last week we looked at the Ocean Protocol and tried to predict what Ocean would be worth on Friday, March 19, 2021, at noon.
The price of 1 Ocean was: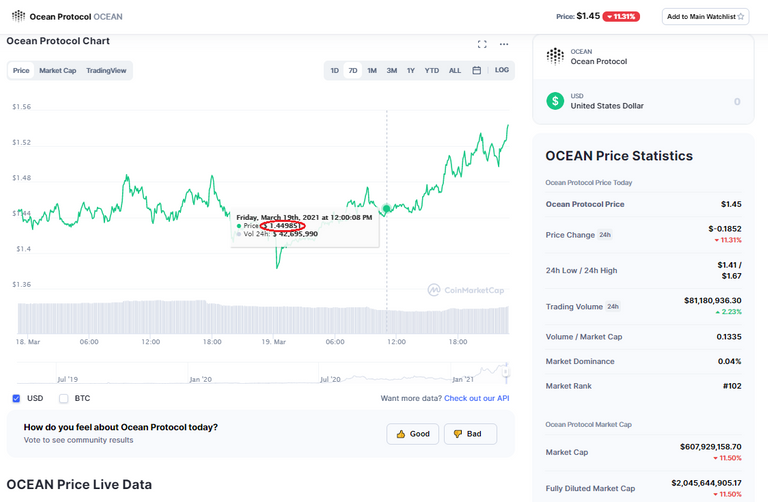 And this week's winner is someone who is EITHER very good at reading maps, OR very good at guessing, OR reasonably foresight. I dare not say it, but I am actually curious about it. So maybe @levi-miron wants to share his secret with us?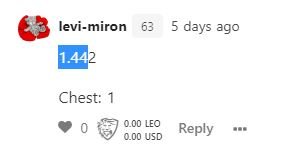 In any case… on behalf of @lbi-token, congratulations @levi-miron with your 5 LBI prize!
I hope you are ready for another round. Because we have also filled the boxes again this week.
Chest 1… 2 SPI
Chest 2… 5 LBI
Chest 3… 5 LEO
And as is the case every week… you already know what you're going to guess this week right?
What is 1 VET worth at noon on Friday, March 26, 2021?
Please estimate in response to this post for Thursday March 25, 6:00 pm. All times are Central European Time.!
For reference I keep Coinmarketcap.
Thanks for your enthusiasm every week. And good luck everyone!
Posted Using LeoFinance Beta