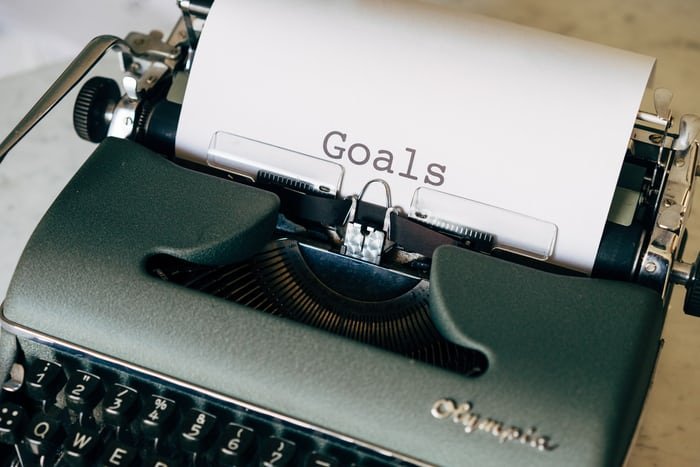 source
The short term and long term goals of an individual or co-operation are what defines them. Enterprises/individuals clearly define these two terms to get ahead and plan better. The importance of establishing these goals cannot be overemphasized. They not only make it easy to measure growth but also to track it.
An individual/organization that doesn't clearly define its short term and long term goals may hardly notice its progress and that can be catastrophic. Short term goals are goals which an individual/organization aims to accomplish within a short period of its formation.
For most organizations, the following tops their list;
Survival
Creating quality products/services
Creating a fan base/consumers base
Making profit/income
These three goals are what tops most short terms list of everyone or any institution. The long-term goals are as essential as the short terms goals but they mostly focus on growth, development, and maintaining the standard. The long terms goals are what set a person/corporation apart from the rest.
Elements that top long terms goals are;
Having an identity
Being a brand
Maintaining standards
Accumulating wealth
All goals of any individual or organization is been encompassed in all the bulleted points above. When critically analyzed, other points are been generated from this.
Using football (my favorite sport) as an illustration to drive my points can be viewed from two angles which are;
From a footballer view
From a Coach view
From a football team view
From the club owner view
For this piece, we will be focusing on the footballer's point of view alone. Every footballer has a long-term goal has been the best in the game. They all just want to appear in the history books of the game and be called a legend. That illustrates having an identity in the game in long term. But before this could be achieved, a lot has to be achieved first in the short run.
For footballers, the short term goals are;
Having a place on the squad
Being the best in their position
Gaining lots of fans while their football skillset
Trying to earn a big wage weekly
Other football player's short-term goals exist but the points listed above encompass the rudiments of short-term goals in all rudiments of life. Every football player wants to be remembered in history while amassing wealth. This can be set in motion with the player securing a shirt on his/her team. More playing time leads to showcasing of the football talents more frequently. This in turn helps build a fan base while also prompting employers and suitors to table mouth-watering deals for the player signature.
For footballers, the long term goals are;
Winning awards and recognition
Signing endorsement and ambassadorships deals
Avoiding serious injuries while winning trophies
Having organizations of their own which brings in money outside football
Starting with winning awards and recognition, this is achievable by being the best and it's a long-term goal of every footballer. Being the best comes with awards, honors, endorsement deals, and sometimes ambassadorship roles. In other to maintain the standard, avoid career-threatening injuries, and keep winning team honors. Lastly, to create wealth, having other sources of income that brings money aside from football is the best way to achieve this.
The example set represents just an individual view and not an organizational view. Short term/long term goals exist in everyone private and career life and it differs respectively. So in closing, set your goals in life up using this technique and it will make you draw out a plan to achieve them and measure your progress.
Thanks for reading.
Posted Using LeoFinance Beta