The Art of HODLing
Do you know the easiest way how betting websites earn? Offering clients live betting and while nothing happens, they earn... How? Just an example... At the moment, the EURO2020 Soccer championship is going on and in the last few days we can see plenty of goals on all matches, and especially in the eliminatory phase as only ONE team can pass it... But, when regular teams are playing league matches it's not like that...
So, you have the option of "live betting" and you can do that almost until the last minute of the match... So, if the match is, for example, 1:1, you can bet that one of the teams will score the goal and win... And most of the people DO that... But, in a nutshell, we all know that the hardest thing is to take ACTION, and not just that, you have to SCORE the goal... And, that's not that easy... So, instead of betting on the same result, people "expect" a miracle and betting on "score change" 2 minutes before the end of the match... Why? Well, probably the odds and offered a juicy reward if that happens...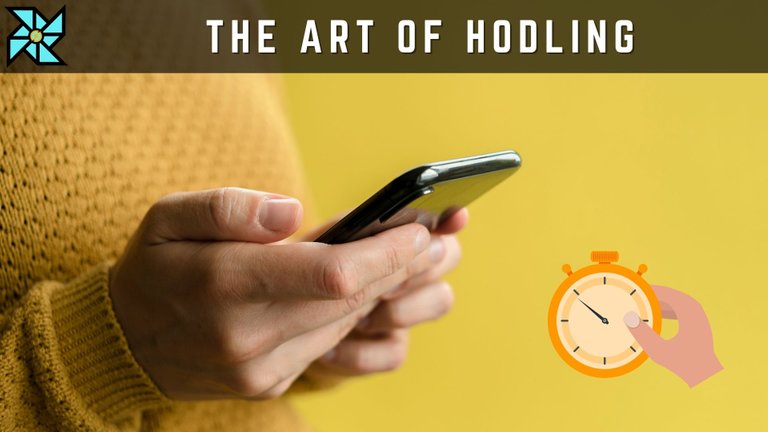 Image created in Canva.com
The same thing is going on in our crypto markets... And I'm not speaking about professional traders here... I'm speaking about ordinary people, like you and me... At the moment of the first investment you have decided to buy, you have probably made a plan WHEN will you "exit", or take your profit... Or even worse, you said to yourself that you will withdraw your investment after X years... So, why don't you stick to your plan?
There are many reasons for "changing the plan", but the most common cause is emotions... As almost everyone can buy and sell cryptocurrencies, it means that many "ordinary" people don't understand investing or markets, and how they work... So, we can say that the whole crypto space is emotionally driven and that's why some of those popular technical analysis techniques don't work...

Another interesting "excuse" for changing the plan is very common thought...
"I'm here in crypto for 6 months and I KNOW that the price will go down (or up), so I have to SELL (or buy) because I will lose money... When I bought it first, I didn't know these things, so my plan wasn't right"
WRONG! Even if you didn't know about crypto when you first bought it, you should always be aware that you are in a LOSS with your investment only when you SELL your asset!
In theory, it is so easy to HODL, but in real life, we can make it the toughest thing in the world...

Liotes
A project run by @ph1102 and @achim03
Resources
---
---