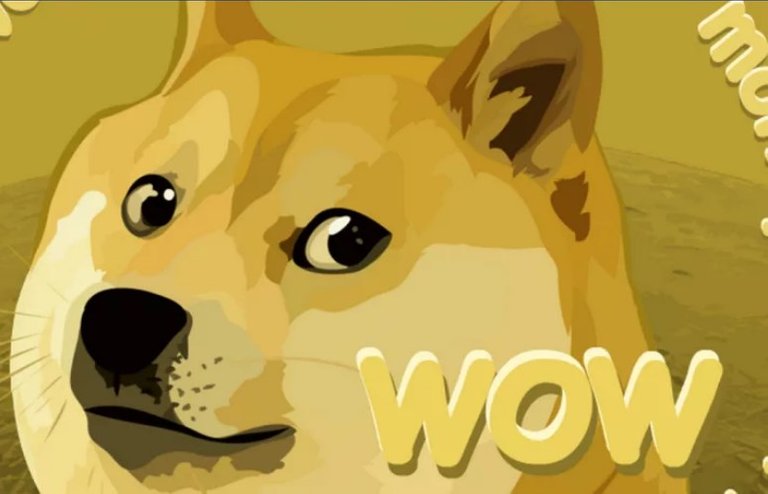 Don't be like me
So yeah, you read that right, I was the rightful owner of 235k DOGE in 2015 and dumped them for pocket change. Not sure what I was thinking, I guess I was just too much of a noob back in the day.
Waking up to this, and to all the hype around Doge, I remembered that I used to have some DOGE tokens back in the day, but wasn't even sure whether I still had them or not. I never took DOGE seriously, and I remember that no one else did back then. We would crack jokes about what a shitcoin it was and such.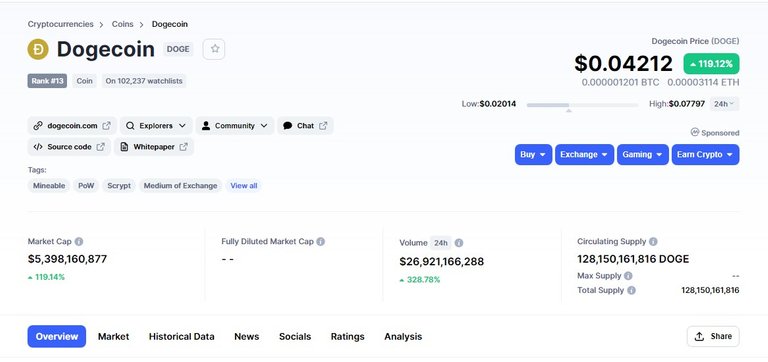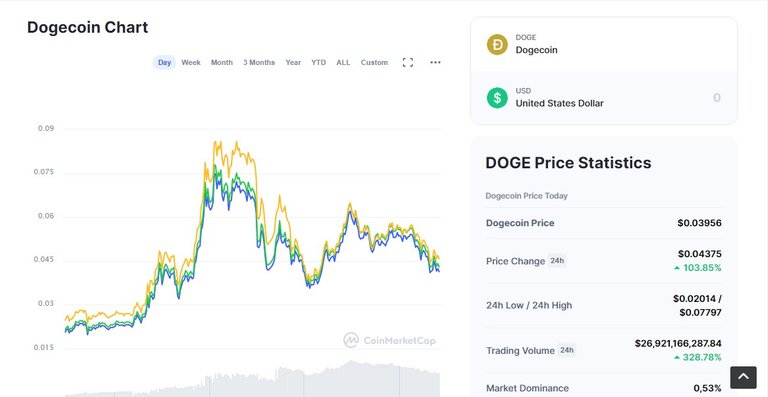 ---
Mistakes of the past
I don't even remember what I exchanged it for. It doesn't really matter at this point, but I can't stop thinking that 235k DOGE could have bought me 120k HIVE earlier today when DOGE hit the $0.07 mark. But then again you just never know, as it can keep moving upwards for now, which means I would probably regret 'dumping' it after a few days.
However, it's true that it was such a terrible decision I made due to ignorance and a lack of experience, and that's because you obviously just don't sell such a massive stake for nothing. Holding 235k tokens means that a small pump would translate into thousands of USD.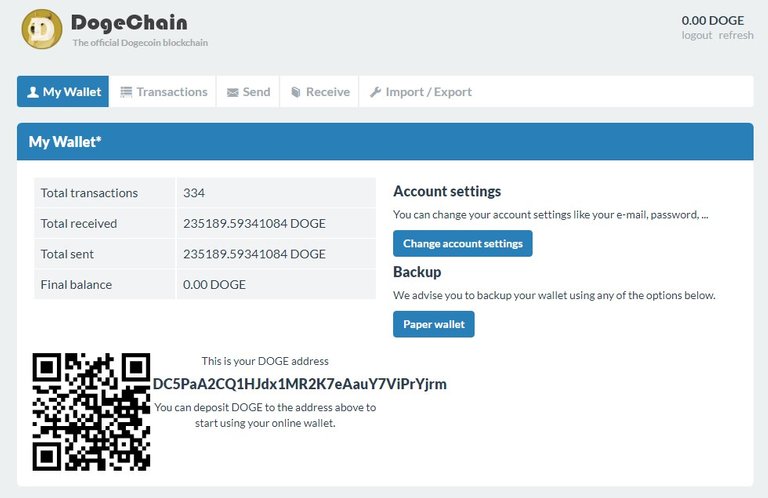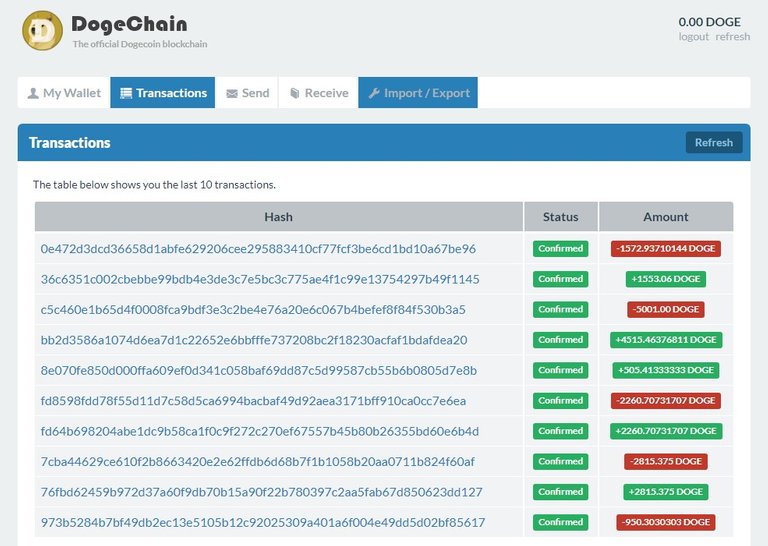 ---
Sweet... memories
I remember mining DOGE like crazy and earning hundreds of tokens per day during 2013-2014. Of course a DOGE token was worth less than 0.0001 USD back then, but this makes my decision even worse. Did I really have to dump 235k tokens like I did? No.
Lesson learned of course, and to be perfectly honest I haven't been paying attention to it at all since 2017. I just forgot about DOGE. As a matter of fact I didn't even remember I had accumulated that many DOGE tokens until I decided to visit my dogechain.info wallet a few hours ago due to the recent dramatic price surge.
Moral of the story
Hold your shitcoins. It will probably take years, but they are going up. The only way to make mistakes is to rush to sell and dump them. Just hold them and be patient, and you will reap the rewards you desire. Don't be a noob like the one I was in 2015. Because now I am worried about the future of DOGE and my reaction to it knowing I have dumped 235k doge for nothing. Oh my.
Also, do not underestimate faucets. I earned a big part of that bulk online, hitting 'roll' and 'claim' buttons and getting 'meaningless rewards', which less than ten years later translate into a fortune in some parts of the world. This is my takeaway from this.
---
---
Thank you for your attention
Alright guys, that's it for now. I sincerely hope you learned something new today. Thank you for taking the time to read those lines.
Just my two cents. This is by no means financial advice. Just sharing my personal views and experiences. Please do not take my word for your investment choices, and always do your own research.
Stay safe and have a good one,
@lordneroo
---
---
---
Best Faucets to Earn Crypto with Zero Risk (Affiliate Links):
Best Exchanges to Trade Crypto (Affiliate Links):
Best Platforms to Earn Crypto for your Content (Affiliate Links):
Connect with me Here:
Posted Using LeoFinance Beta