Hoje o @nathanmars escreveu o primeiro post de uma convocação dos participantes do Hive a trazer ideias e retornos do que pode ajudar o crescimento da Hive em diferentes aspectos chamado HIVEFix #1.
---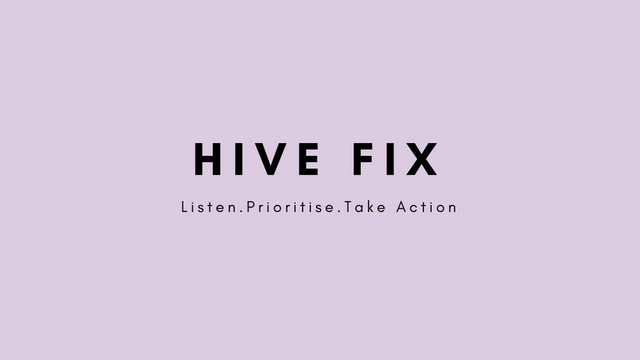 Fonte: HIVEFix #1 by Nathan Mars

---
Pelas palavras do mesmo:
HiveFix is a daily content that contains collection of community members feedbacks regarding how Hive ecosystem can be improved from the inside like Governance, DAO, Systems, Features, Mindset, Culture...etc
Em tradução para o português:
"HiveFix é um conteúdo diário que contém uma coleção de feedbacks de membros da comunidade sobre como o ecossistema Hive pode ser melhorado internamente, como governança, DAO, sistemas, recursos, Mindset, cultura ... etc"
Nathan Mars é um grande entusiasta da tecnologia blockchain e do Hive, sempre dialogando com a comunidade e promovendo Hive no Twitter como no post abaixo.
Acredito que o desenvolvimento do ecossistema Hive vem seguindo o padrão geral, até acho que aqui se faz muito, pois não temos uma empresa oficial desenvolvedora.
Uma empresa com capital investido é interessante no curto prazo, acelera as coisas, mas ao longo prazo é ainda mais interessante, desenvolvedores que fazem por que gostam da plataforma, gostam de não ter uma empresa de frente, gostam da ideia de descentralização, dentre vários outros fatores que se pode elencar.
Claro que aproveitei para fazer um comentário sobre, que acredito que pode adicionar, que algumas línguas recebem poucas recompensas, como o português. É até compreensível, temos poucos investidores da língua em si.
Mesmo assim, temos alguns entusiastas, que acompanham desde seu nascimento, e várias pessoas que teriam interesse em postar em língua portuguesa, e se houvesse maiores recompensas, talvez possibilitaria mais postagens.
É aquilo, se alguém acreditar na gente, acredito que podemos mostrar muito. Um exemplo é ir lá e comentar alguma ideia!
Afinal, uma das premissas fundamentais que nos reúne aqui, é a descentralização.
Posted Using LeoFinance Beta