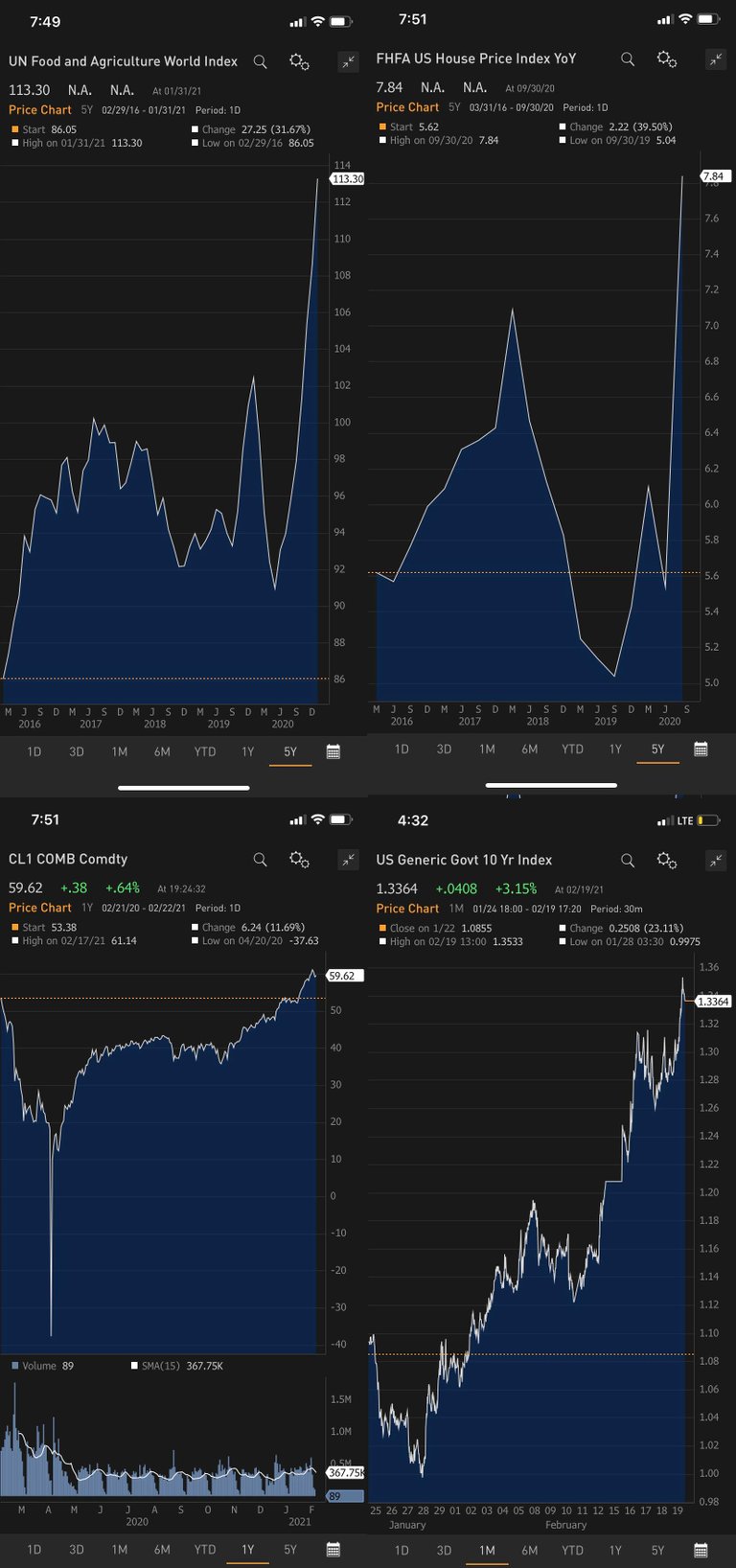 From food, to lumber, housing, and even 10 year US bonds the values are going up. This is a sign of inflation in the economy. The rise is not gradual but has been rising since the start of Covid. The global reopening after Covid is only going to intensify the price action on commodities, goods, and services.
Even zerohedge recently posted some concerning charts like the one below: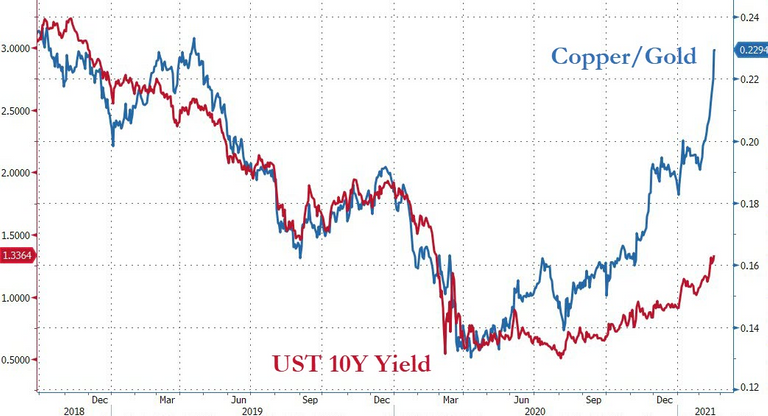 (Courtesy of ZeroHedge.com)
The copper to gold ratio is rising dramatically but 10 year bond rates is not following just yet. However they usually go hand and hand on rate of change. Right now copper indeed is rising in dramatic fashion. Just tonight futures in copper is exploding higher.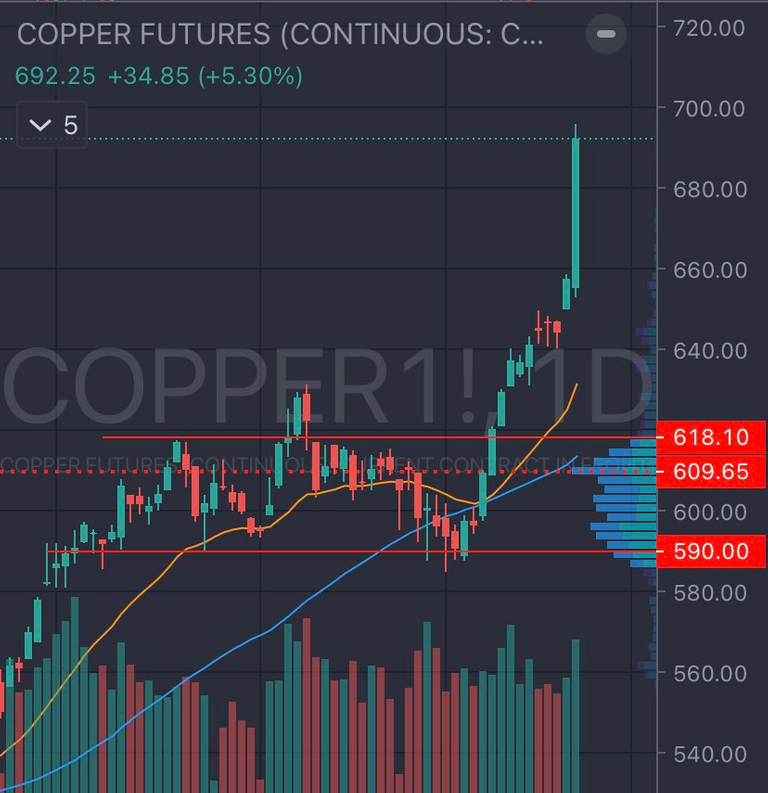 While bonds are bouncing off a low it still made new lows this evening in futures trading.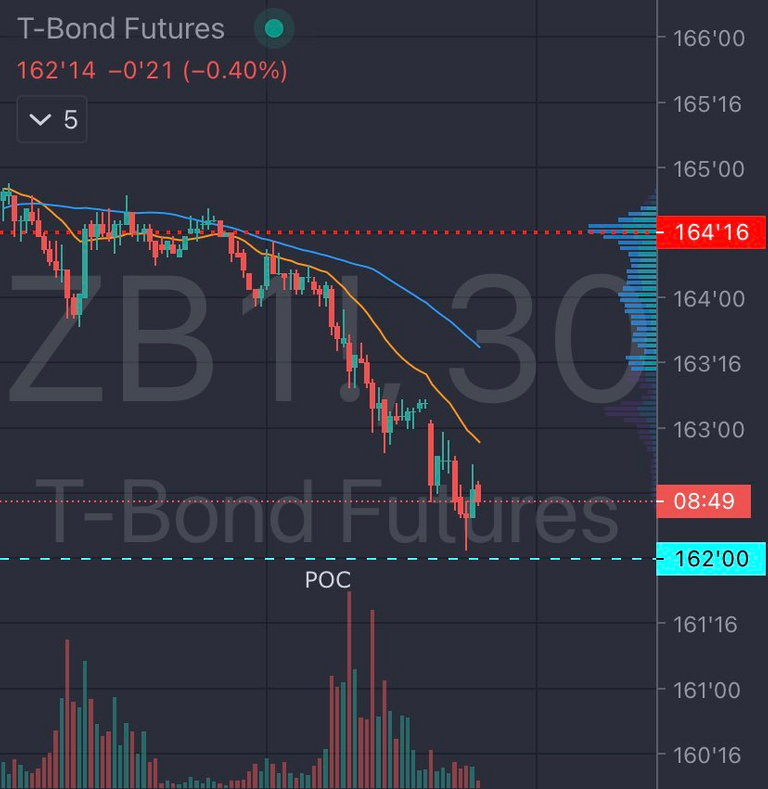 What Does This Have To Do With BTC?
Everything that is related to currency for that matter. BTC is essentially appreciating at a rate where demand for it is expressing the same inflationary signs like all other commodities. What makes it a very strong case is that none of these price action happened overnight. BTC took years to recover from its original all time high in 2018 and years before then too. While currently at all time highs on the back of many raw material prices also on the rise.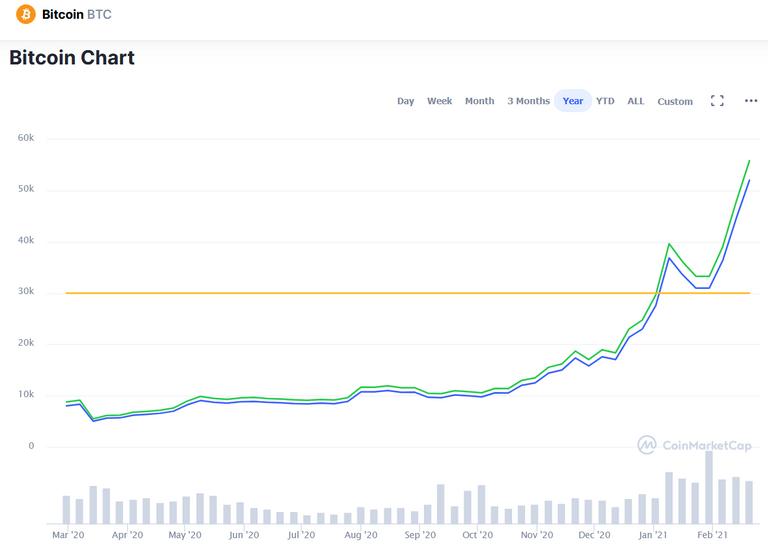 Tell me now how does the current BTC price chart not resemble that of all other charts I posted before? Remarkably similar huh? So if prevailing trend is up what is not to say this can not continue?
The USA and many countries are not even open back to 100% pre-covid. In addition supply chains are still having major disruptions, such as lack of computer chips from Asia to allow the USA to manufacturer cars. There is just significant demand for many goods and services and as the world gets back to normal it will only make these goods and services price rise even more. BTC will likely be taken along the ride up.
None of what I write is financial advice. It is for entertainment purposes only. Thanks for reading!

LeoFinance
= Financial Blog
LeoDex
= Hive trading exchange for Secondary Tokens, Low 0.25% fees for deposits and withdraws.
HiveStats
= Hive stats per user
LeoPedia
= Informative content related to anything about Crypto and how to make financial gains in crypto!
Posted Using LeoFinance Beta