In previous recent posts I talked about liquidity events and how the current rise in assets besides stock market such as BTC is raising a bit of a concern of some sort of topping forming. For instance the stock market run up in S&P based on only a few names instead of the broader market.
Micro Leads Small Leads Mid Leads Large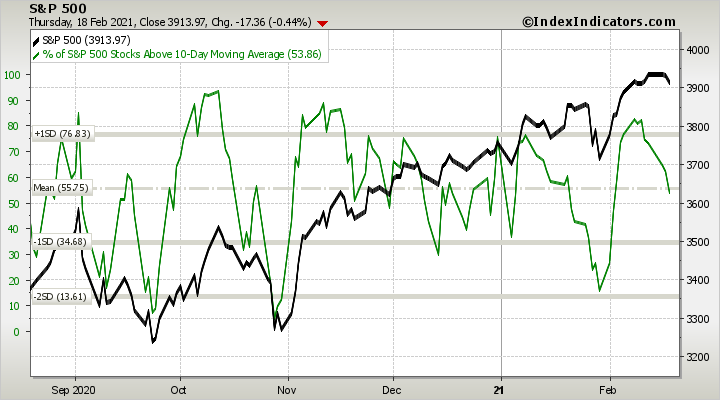 The amount of stocks in the S&P below 10 day MA has been dropping rapidly over the past week while the index itself has barely went down. Signs of internal weakness is visible. In addition front page chart is showing how micro cap stocks are rolling over significantly while small caps has also started to turn. Mid cap also turning but less, while large cap almost flat. The way this goes is the smaller caps going down will lead to the entire market going down.
Margin Calls?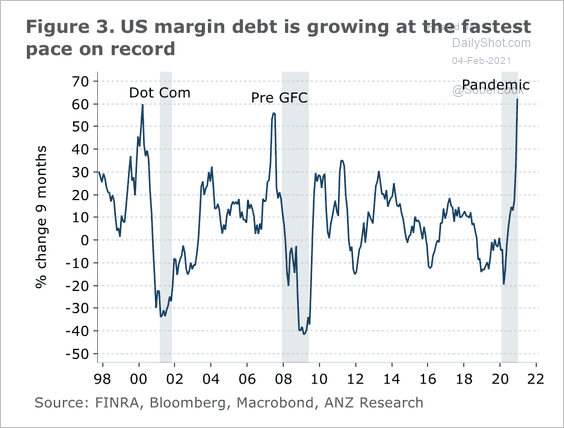 If in fact market indexes were to roll over the leverage investors/traders have currently on may be at highs that will force further selling pressure to avoid margin calls. This type of draw down could potentially be massive as it becomes a feedback loop of selling with more selling to bring down the leverage.
TLT and SPY Down?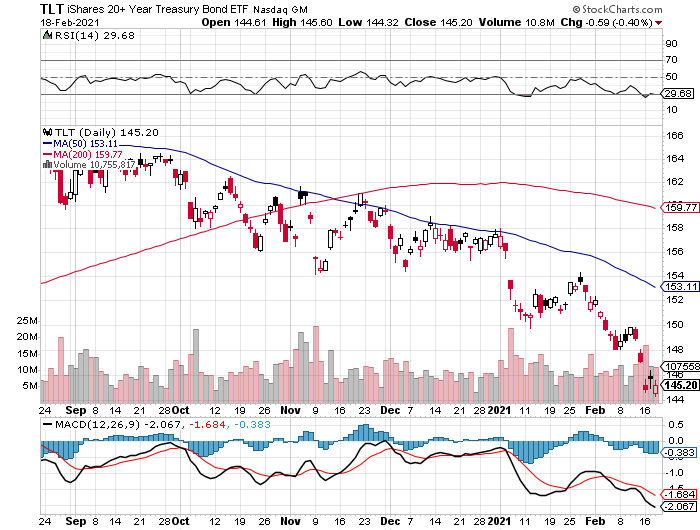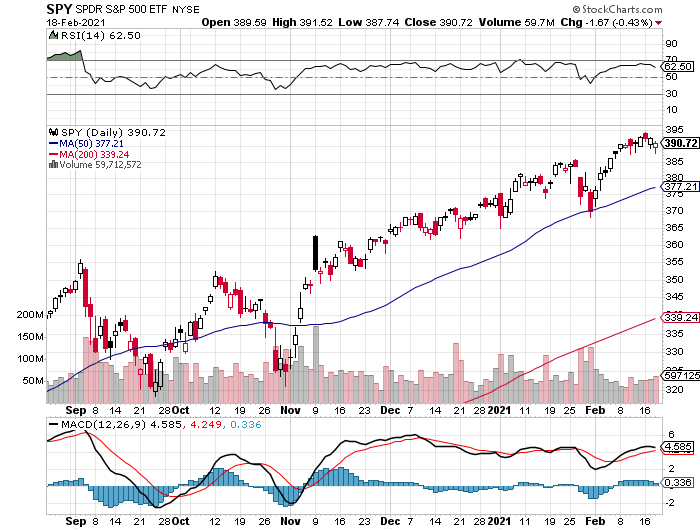 Notice in recent days both TLT and SPY have been going down. The correlation for both to drop should flag as a warning sign for markets. This is because both risk and risk off assets are depreciating making it difficult for investors/traders not to see draw downs. As of now SPY relative to all time highs has basically been almost flat even with a minor pullback. If bonds continue to sell than the correlation of pulling SPY down will likely persist.
None of what I write is financial advice. It is for entertainment purposes only. Thanks for reading!

LeoFinance
= Financial Blog
LeoDex
= Hive trading exchange for Secondary Tokens, Low 0.25% fees for deposits and withdraws.
HiveStats
= Hive stats per user
LeoPedia
= Informative content related to anything about Crypto and how to make financial gains in crypto!
Posted Using LeoFinance Beta