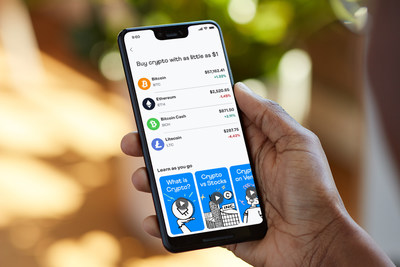 Industry Leader in Digital Transactions
Venmo made news today as it announced the company will now allow buy, sell, and hold crypto on its platform. With over 70 million customers and one of USA primary digital platform for users to exchange fiat currency as payment this is a big leap. A digital payment platform Venmo is essentially one step closer to having crypto be directly used as a form of currency that can be exchanged digitally. Not to say this has not been done but Venmo being publicly well known it will benefit and provide confidence to users that cryptocurrency can be a reliable form of asset.
What Venmo is Offering?

As of today users of Venmo can buy as little as $1 of four major cryptocurrencies. BTC, ETH, BCH, and LTC. Since Venmo has a vast amount of users it also allows a form of messaging between its users with an internal IM platform. This allows users who purchased cryptocurrency to announce they have done so to spread knowledge and awareness of crypto.
Venmo also created video tutorials to teach users what is cryptocurrency and how it is used in today's economy. Direct link to Venmo's Cryptocurreny page
Also please be aware if you plan to use Venmo to trade crypto there are fees:
Venmo says its fees on crypto transactions generally range from 1.5 percent to 2.3 percent; fees are 1.5 percent on purchases or sales above $1,000; 1.8 percent on transactions between $200.01 and $1,000; 2.0 percent on transactions between $100.01 and $200; and 2.3 percent on transactions between $25 and $100.
Conclusions
Venmo is a digital mobile payment application own by Paypal. Digital payments have become front and center for a lot of users. With E-commerce growing so is digital payments. Venmo's open integration of crypto trading is one step closer to having crypto as a form of currency that can be used to purchase goods and services. With less government intervention it may likely only be a matter of time before Venmo and other digital payment platforms adopt cryptocurrency as a form of currency to be use to buy goods and services.

LeoFinance
= Financial Blog
LeoDex
= Hive trading exchange for Secondary Tokens, Low 0.25% fees for deposits and withdraws.
HiveStats
= Hive stats per user
LeoPedia
= Informative content related to anything about Crypto and how to make financial gains in crypto!
Posted Using LeoFinance Beta
Posted Using LeoFinance Beta