When the top Twitter #Hive advocate asks you politely to do something, you are pretty much obligated to oblige, right?
Well, @nathanmars here it is. Short and sweet.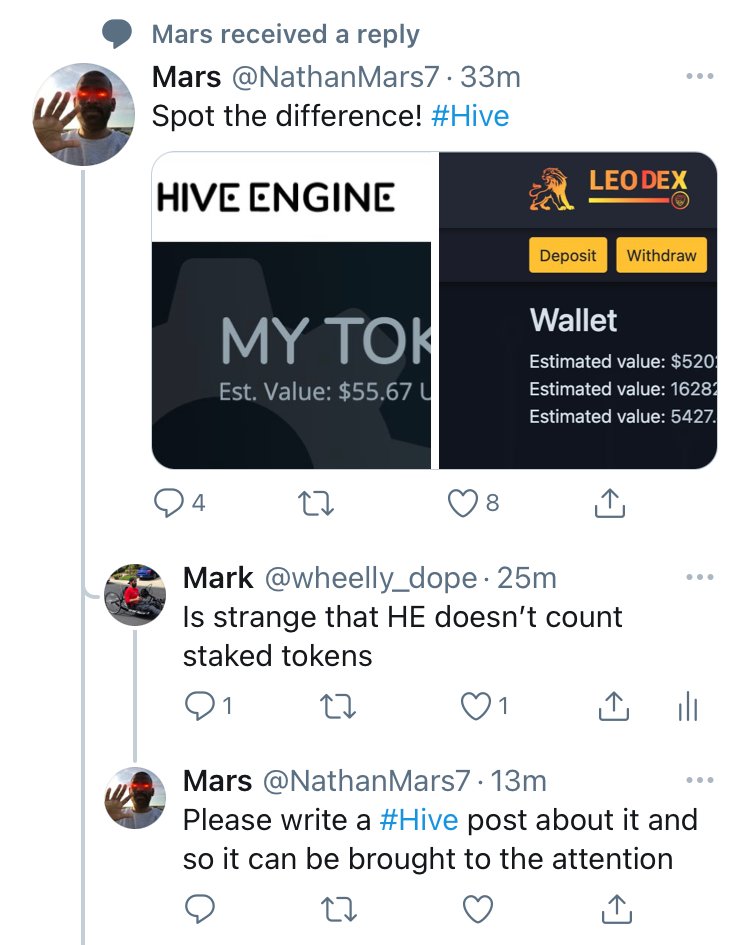 Well, earlier, I spotted a tweet from him about one specific difference between Hive-Engine and LeoDex.
They are generally pretty similar, but there is one glaring difference a user will notice, right off the bat!
Hive-Engine shows your total value of your wallet, by taking the sum of your liquid tokens, only. But, LeoDex shows the value by using the sum of both, liquid and staked.
I much prefer the LeoDex method, and I'm betting you do to! I'm thinking Hive-Engine should change this...
Posted Using LeoFinance Beta