Enter the Metaverse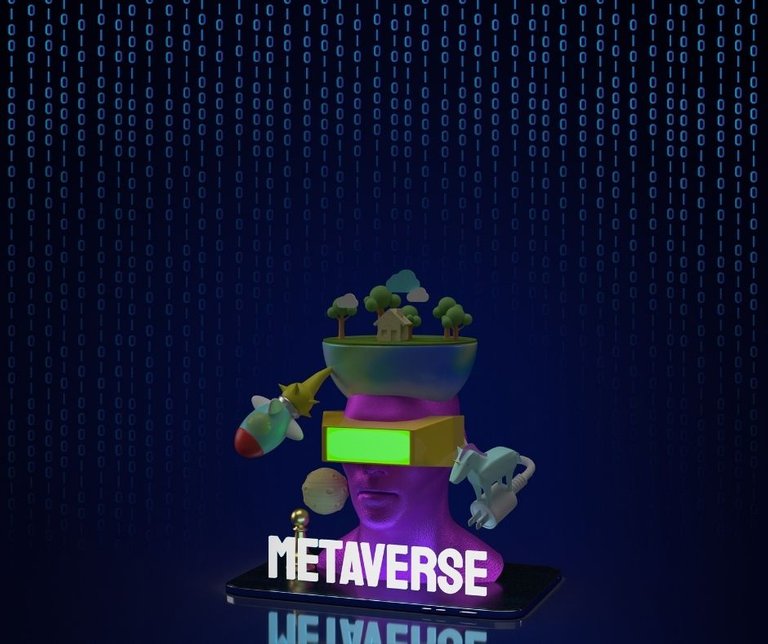 Ready Player One the Metaverse is on it's way, the thing of movies which once dominated sci-fi focusing on the Cyberpunk genre of dystopian future worlds broken at their core with people scattered around the globe slowly hacking their way to liberation. Throw in one of those Command and Conquer game type helicopters that somewhat resembled a giant flying dragon fly (same were used in one of the Terminator films) and you have yourself a feudalistic world hell bent on fighting off oppression which is typically at the hands of an autocratic government.
I guess in part, that is why people are raising theories which somehow fit this narrative and in fact they are hard times. We're going onto two years of lock down and limited deaths which for the most part is a head of many other nations across the globe which saw communities decimated by COVID. Often the working poor and those with poor health, but we're no where near such a world we have come to see in movies. Every movie needs a villain and plot, how enjoyable would it be just to watch someone in lock down wake up, log into Leofinance and write a blog or play a few rounds of Splinterlands, eat some migoreng noodles and then go to sleep just to do it all again the next day. Doesn't make great viewing and humans love drama, drama is entertainment which is why every Hive Block Chain eruption brings in the masses. A glitch in the system, something different to the usual routine.
Metaverse Development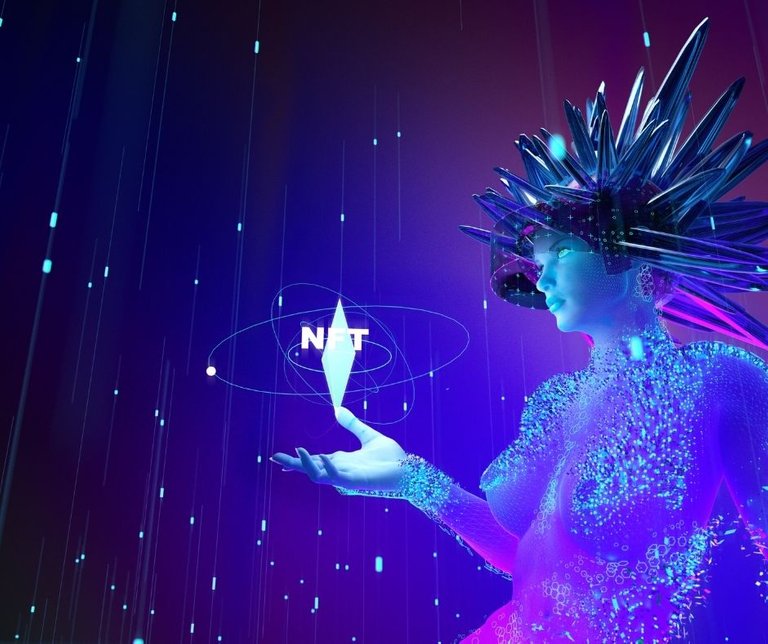 No matter how you look at the current predicament we are in, we are in a far better position than our past generations who didn't have today's luxuries and staying home for many meant starvation, poverty and death. Not to mention the last time a pandemic ravaged the world it was in the midst of the Great War, the bloodiest of all the wars of history. Today, my greatest sacrifice is powering up a computer, talking with my friends across the globe and making a few dollars while doing so. I know not everyone sees it the same way and I respect your views and opinions.
But while some dispute reptilian overlords and what stops the flat earth loosing its water I prefer to read and learn about our future developments and be at the point ready to get involved. Being first enables you to prepare and profit from future tech advancements and there are some really great developments.
Throughout the lockdown tech advancement has advanced at a faster rate, not so much that it didn't already exist or was a work in progress, lock down provided the ideas to become priorities and priorities to become well, on hold.
Let's take a look at a few of them.
V-Commerce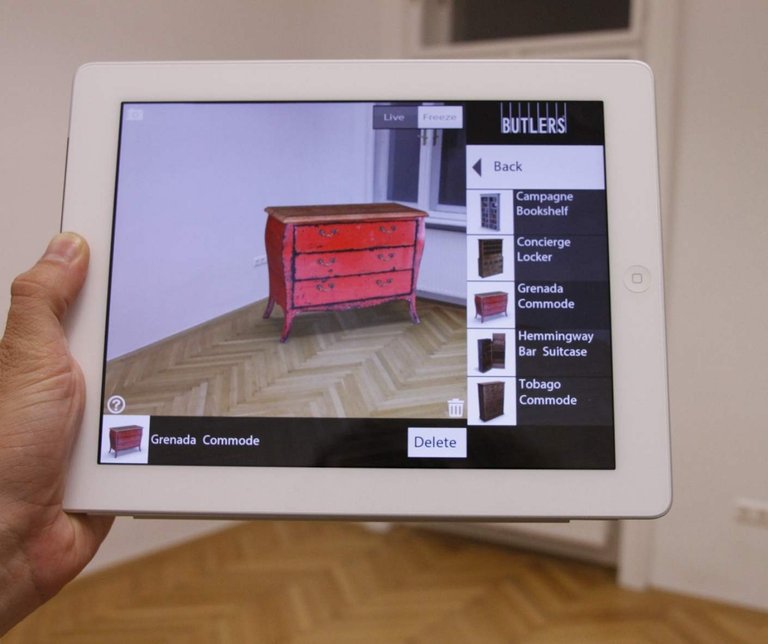 source
What dominated our desktops and then mobile phones for just over a decade was e-commerce. The rise of e-BAY, Gumtree and various other online auction and purchasing websites. Took industry a little while and some still haven't moved across but many businesses now have products available for purchase online through their website or affiliate websites.
This age is about to change and already has with augmented reality meeting online purchasing. I absolutely love this type of commerce, I hate having to go into a shop and sitting there thinking if a product I am purchasing will fit or look good in my home, my wife is and I often have discussions about purchases that don't fit, if they can't be taken back they often get given to a friend of family member. Now, you can open up your phone, fire up the camera and see your new purchase in your room and how it will look. Wonder if I can do it with motorbikes and my garage, brings a whole new term to window shopping.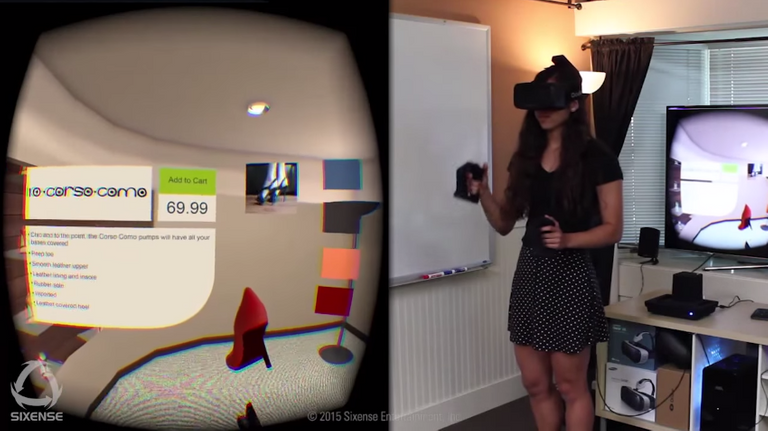 source
It doesn't just stop at furniture and whole wardrobes can be tried and bought online, don't worry guys I am sure each VR headset will come with a second pair and a stool for partners to sit and watch their partners try on multiple outfits and be asked Does this look good on me? I wonder if VR sets come with alternate settings?
You can read a bit more about it here and some of the advancements currently underway in France.
Advertising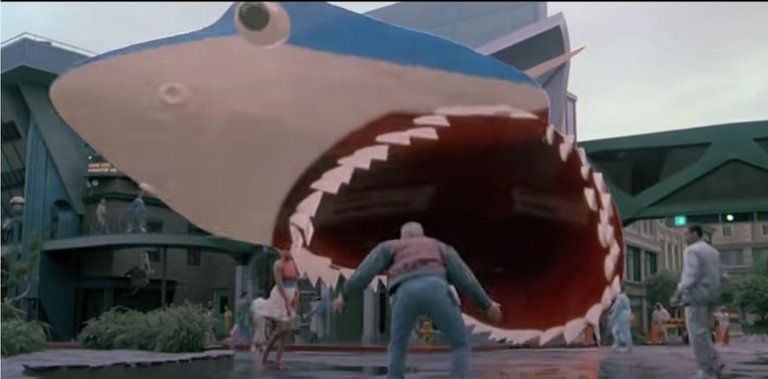 source
We all know that famous scene in Back to the Future II when Marty McFly enters a new futuristic world of 2015 and Jaws 19 is screening at the cinema and a hologram flies out and eats McFly. We might not be at that level of technology, but we're almost there. Not because we can't do it but because there was no real reason.
Recently announced by TikTok was their movement into the Metaverse with the global head of marketing Nick Tran stating that you don't want to see the metaverse void of brands you love. Although I believe this is more "we need to get into it so we don't lose out" kind of an approach. This is now seeing Tik Tok enter the NFT marketing space.
Recently Anheuser Busch developed a series of NFTs for their Stella Artois beer which consisted of a number of Horses.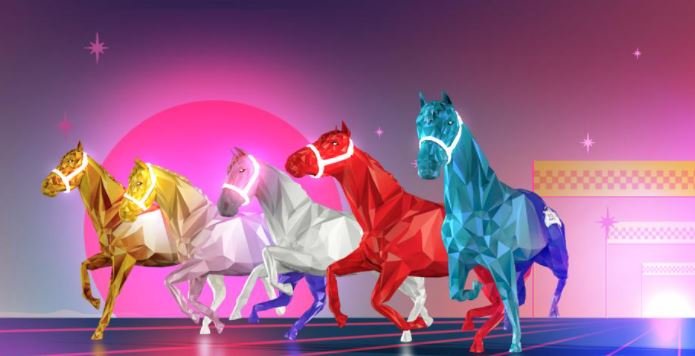 source
This was a really good marketing idea as well as an industry pivot, with many online gambling or in person gambling venues shut as things like the trots were closed due to COVID this left an opening in the market.
The horses were each unique and came with 3D race tracks which could be used to race. I'm not sure how the odds work out as unlike in real life where you can train a horse computer programs work on odds and I have no idea how that would work or how one would upgrade their horse. (Quantum computing would really boost this industry) but you can read a bit more about it here
Despite not being certain on the process behind racing them this didn't prevent punters taking a punt and jumping right in paying millions of dollars for a horse. The funds were then used (according to Anheuser) to provide COVID payments to bars and clubs throughout lock down to ensure they stayed afloat. you can read more about it here
So what was once just a dream on our TV screens and cinemas has now become front and centre of the COVID recovery, a new industry has emerged one surrounded in technology and ease of use. A world literally and physically at our fingertips. Not to mention Branson's recent space flight which not only will make space travel possible but travel anywhere on the planet will no longer take days, hours but minutes.
Like the steam boats that travelled between the US and UK, to passenger flight now we are seeing passenger rockets.
Going straight up and then straight down gets you anywhere on the planet really quickly, NASA gets to space in 10minutes fighting gravity. The time down is alot faster and if timed right with the earths spin you can launch in the US and end up in Australia in a total of 15 minutes (estimate also doesn't include boarding)
It's no wonder why the aviation industry is speeding into electric airplanes, they are a thing of the past and will cease to exist in a few years time. They will need to become as cheap as a bus ticket otherwise go out of business.
Welcome to the 21st Century where it took a global pandemic to make people move. Change takes along time to occur, but once it does. It is rapid.
Posted Using LeoFinance Beta
---
---