Reddit implements Arbitrum block chain to reward content creators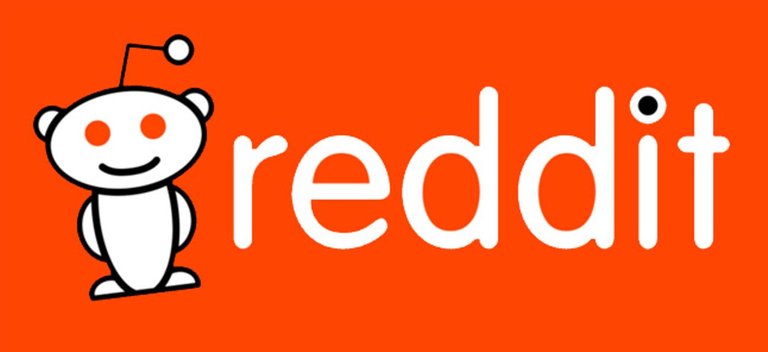 source
Reddit recently announced it's move to join Arbitrum to reward content curators in a Proof of Stake model. Let's run through a brief history about block chain tech and what Proof of Stake is and if it's the right model.
Block Chain Technology
Block Chain technology is an ever evolving industry with its commencement in Proof of Work when Bitcoin launched and it remained relatively stagnant for a decade slowly ticking away. As the economic value increased in the sector competitors began entering which gave rise to many that rose and fell. Ethereum eventually made its way into the community and has since become one of the largest block chains with a significant amount of use cases.
Block Chains advanced to Decentralised Finance, block chains forked and new projects emerged from copy paste to new code development which included some new innovative approaches to how block chains operated.
Proof of Work continued to be a major factor in how many operated but in time fees increased and transaction wait times increased.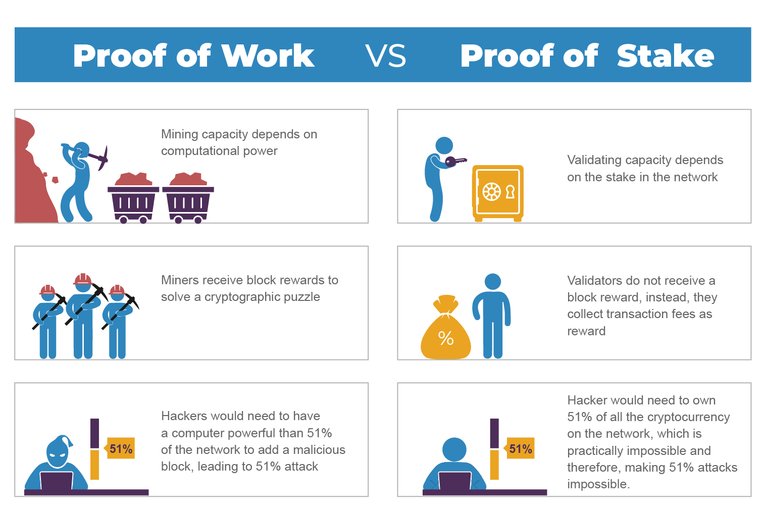 source
A shift to Proof of Stake has become to emerge something that I have long thought was a far superior method than Proof of Work which requires someone to maintain expensive hard ward and creates a chain that is solely dependent on validators/miners.
Furthermore Delegate Proof of Stake is my preferred option which is what brought me to Hive many moons ago. Although as we learned Dpos security was still able to be breached with a 51% attack resulting in exchanges getting involved to help a certain individual. Ah the unregulated and decentralised world, if that had of been a real world event the guy would be in jail along with all his supporters. But it didn't happen in the real world it happened on chain and there are no rules here.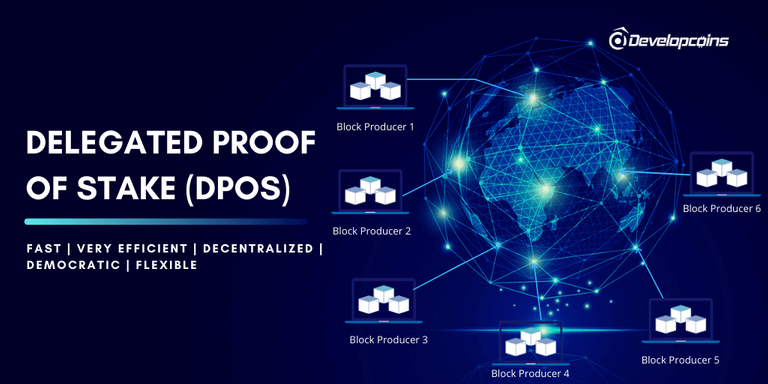 source
Delegated Proof of Stake known as DPOS further builds on the Proof of Stake model but alot more democratic than previous iterations where the biggest bag wins. Sure it is still with its barriers and issues but in a DPOS model people stake their tokens to node operators.
If you're reading this you are already familiar with the model as we use it on Hive Block chain. We vote for witnesses that act on our behalf. Somewhat like elected officials, we can approach them and discuss changes with them. Someone who does this well and I am sure there are others but I enjoy following blocktrades and themarkymark Mark often makes himself available in discord and is easily accessible and takes the time to respond to questions and queries.
I'm not saying others don't do that but Mark is one of my go to witnesses for Hive specific issues and upgrades. There are many other witnesses working on many other initiatives and project which I also support.
Blocktrades is great too but they are often quite busy building and developing but do respond to comments on post updates.
In a Dpos system such as Hive my staked hive power known as Vests provide me with an opportunity to have a say in the block chain. Now no one has to really listen to me but there is the opportunity for running for a position and gaining votes which would then make you hypothetically an elected official on the chain (wouldn't recommend politics is crap)
I found this really good article that breaks it down a lot better which can be found here
Back to Reddit
Reddit originally rolled out ERC20 tokens Moon and Bricks for their Cryptocurrency and fortnite communities and have since been further developing the Proof of Brain concept. However, what isn't clear is if it will be a PoS or a DPoS model.
Reddit will be building on Arbitrum with plans to further expand it across their network. At current there a 4.6 Million people within the cryptocurrency and fortnite subreddits. (no indication how many are bots and multiple accounts) you can read more about it here
This isn't a new idea and many will recall RDD coin tried to do something similar a few years back, maybe 2017 with Reddit and it didn't work out to well.
DPoS on the Map
But what is more exciting is that DPoS is starting to be focused on and alot more people are realising it is a far better system (which all of us on this network already knew).
Competition is good and what is even better is when competition starts realising that you have a superior product and begin to copy paste it (not actually happening). Like the NFT Boom this will send an entire sector looking for more undervalued networks with a DPoS system and potentially grow the marker and capture new users.
Back to my comment on Blocktrades being busy, they are currently further developing the Hive Block chain and making all kinds of changes to the code which goes beyond my scope of knowledge.
Hold on tight peeps - DPoS revolution is coming and we will see growth similar to that of the NFT boom.
Hive to $100?
Posted Using LeoFinance Beta
---
---