Yesterday I noticed that @eddie-earner paid me a larger than the promised 12% payout and decided that I needed to buy more tokens.
I looked it up on the Hive-Engine and saw that it was already sold out, and that the cheapest token I could buy was for 25 HIVE. Given that each token was originally worth 1.00 HIVE, it seemed a little silly to buy them for so much.
A few hours later, someone listed some tokens for 2 HIVE each, and they have already been picked up.

This means that someone doubled their money already, and, if they already received a payout, then they more than doubled their money.
Not too bad for a 20,000 HIVE project.
This got me thinking... how much would I be willing to sell my EDS tokens for
Well, there are 20,000 of them, and they already have a Hive-Engine Balance. Don't get too excited over the LEO stake, as that is "on loan" from the parent token SPI.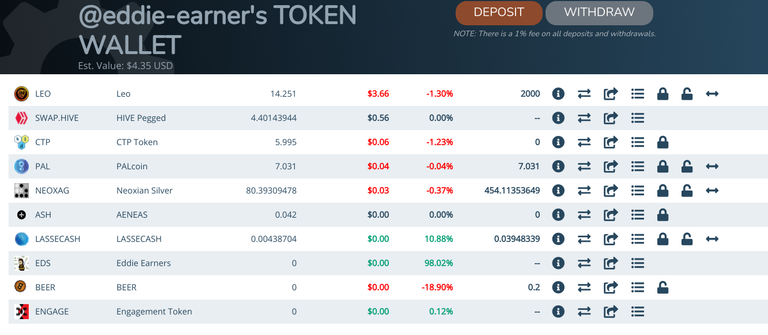 On Peakd, you can see that although each token was sold for 1 HIVE, eddie has already earned 900 HIVE through its existence.
It probably won't take long for Eddie to lease that out and make some more $$
Hey @eddie-earner, it seems like LEO pays the most for delegations, maybe we should go there :)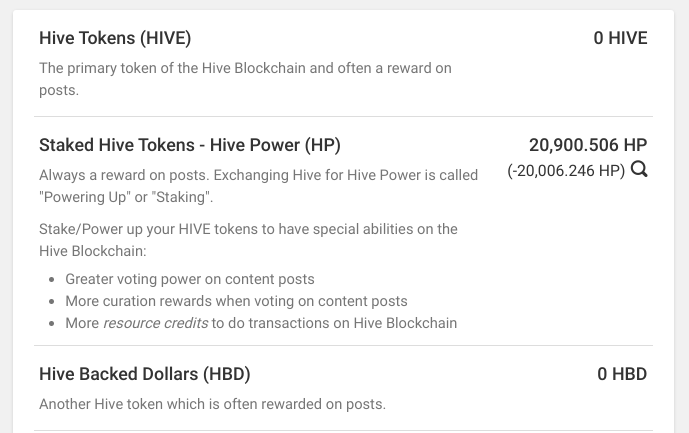 This means that if you are a token holder, your slice of the earnings will be paid off of 12% of 20,900 HIVE instead of 20,000 HIVE.
Each day, as the account grows in HIVE POWER, and it will be paying on 12% of its updated HIVE POWER.
This account is set up to keep growing, which means that every week, your percentage will be bigger.
So, knowing this information, I think that I will sell each token for... I don't know, make me an offer, I might be willing to part with 1.22 EDS tokens, just because I like the idea of earning round numbers.
Did you grab some EDS tokens? Does seeing that there are people out there willing to pay 2 HIVE for them make you want to sell?
I have set @eddie-earner as a 5% beneficiary on this post, if you are a token holder and decide to blog about how lucky you are to HODL feel free to make him a beneficiary too - the faster he grows, the faster we can see our payouts soar.
Posted Using LeoFinance Beta