Most days on the blockchain are exciting.
I love reading about women who can feed their kids and celebrate their birthdays through the income earned blogging.
I get excited when I see bitcoin go up and think about all the people on HIVE who have been stacking sats in one way or another.
I see those who started off small who are now orca's and whales.
I see all those SIM Cities who are making profit over and over.
And then I get mad at myself.
Because how come I can't support my kids from my blogging yet?
And if I cash out my bitcoin then it will all be gone.
And my city is small and i've been there since the beginning, so I should be one of the "big" people.
And yeah, I'm a dolphin, but only because I put fiat in, my rewards are not so high.
And then I remember to stop comparing myself to others and celebrate my wins
I know what crypto is, and I can explain it in a way that can be easily understood.
My kids eat plenty anyway AND I am building accounts that will benefit them in the next decade or so
I myself am a dolphin and did so by building slowly and surely
My SIM City already made me a profit and keeps giving me a trickle income
So I decided to celebrate my wins and spend ~20 HIVE on a BANK
And now I own ONE of every single first edition SIM City Cards.
Well except for the STEEM Sign, and none of those are for sale right now.
Next time I start feeling FOMO because somebody else is making better investments then me, I will remind myself that this is the first time I have EVER been able to HODL a savings account.
Yes, this is the first time I have access to $$$ and there is no short term plan on how to spend it. In fact, there isn't even a long term plan to spend it.
This is the first time that I am able to accumulate for the sake of accumulating.
And that feels good?
Which of your Blockchain investments make you feel "good?"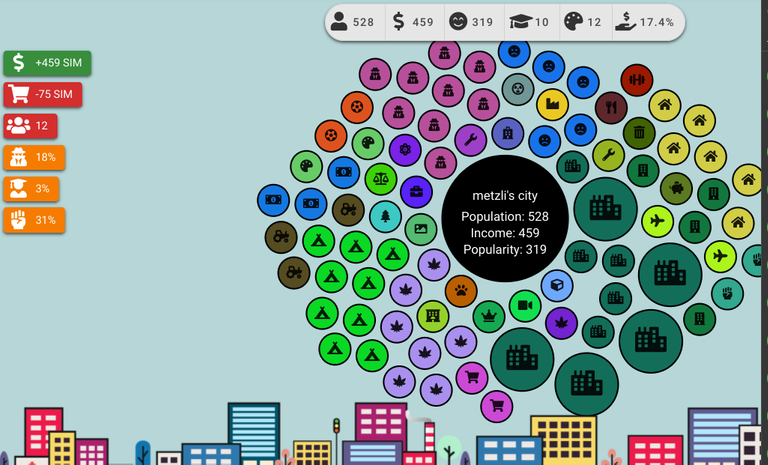 Posted Using LeoFinance Beta