I guess there's baseball and burger's and apple pie.
Then there's the whole getting mad at football (the concussion giving kind) players for kneeling before the flag, but being ok with people who have American Flag Underwear or Flip Flops...
When losing weight, things are pretty straight forward
You start taking in less calories, and you begin using more calories.
Sometimes, you find that there are other factors, people from other countries complain that American food is too fatty and processed, and mass produced, and that they gained weight when moving to the US.
But, at the end of the day, if you cut your calories, and start using your body more, you will lose weight.
If only it were that simple with Fixing Your Credit
One would think that if you made all payments, on all bills, on time, then your score would be high.
Unfortunately, that is not true.
The "secret formulas" (this is not a conspiracy theory, the credit bureaus don't tell you how they come up with your credit score, because they don't want you gaming the system) that the credit bureaus use, keep people confused.
Here are some things I have learned can mess up your credit:
Moving too many times

Applying for too many credit cards

Not having enough credit lines open

Closing credit accounts

Getting Married
Moving too much makes you unstable. Applying for too many credit cards raises red flags. Not having enough credit lines means you don't show enough history. Closing credit accounts messes with your percentage of credit available:amount of money owed ratio. And, getting Married sometimes merges your bad credit with your spouses (but not always).
There are three major credit bureaus in the US TransUnion, Experian, and Equifax and all of them report slightly differently.
I've been annoyed by the credit systems for a long time, but that hasn't gotten me anywhere
Which is why I signed up for a Udemy class on fixing credit. Someone who has been working on making people's credit for 25 years is teaching people his "secrets."
The class cost 12.99USD on a Cyber Monday Sale, apparently I "saved" $175 USD by buying it on sale.
Perhaps I can finally learn how to fix credit beyond: start paying your bills on time.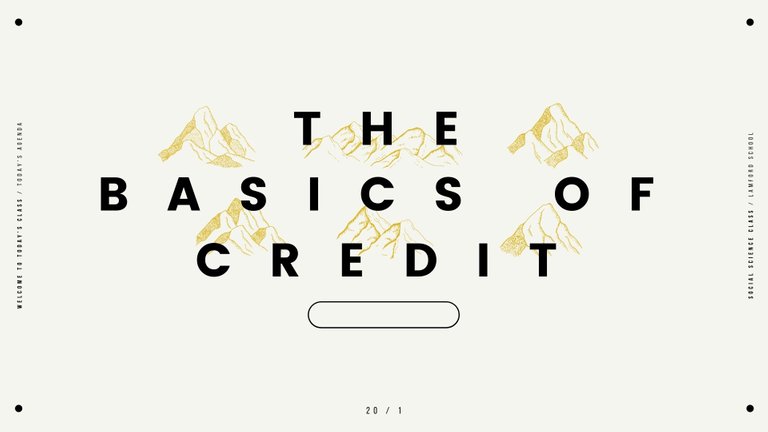 Posted Using LeoFinance Beta