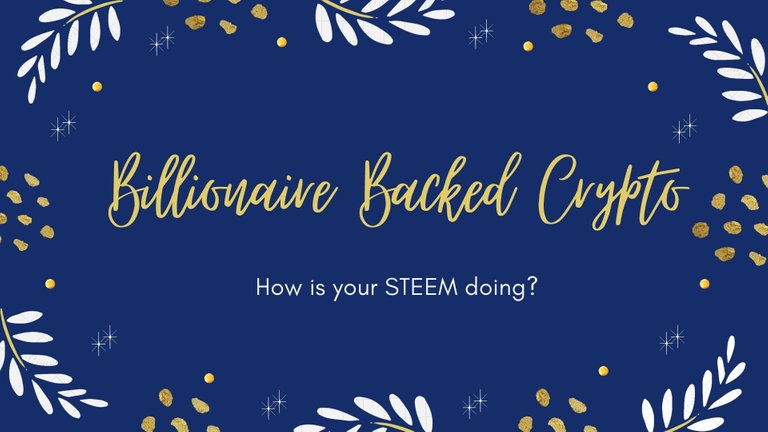 I kept some of my Billionaire backed coin.
I figured that if I have a Bank Account that holds USD, than having Billionaire backed crypto account isn't outlandish.
Today while reading some steemit diaries, and dropping some upvotes, I noticed a new addition to my wallet.
A TRX Wallet is now linked to my account
Now, when you earn STEEMPOWER, you also earn TRX in a 1:1.
According to coingecko TRX is worth 0.03USD. Anyone who is still following an auto curation trail over the bridge just gave themselves a little raise.
Non Biased Positives
People like me who never bothered with TRX before, now paid attention to it. How many of those people invested?
This is not an airdrop, you still have to earn the token. It is not a second layer like our Engine, it is a bridge to a different community. While there will now be an added usage and holding of the token, there won't be any mass dumping
I started considering posting a diary over there. Just like those free toasters the banks used to allegedly give, a token worth less than a nickel got my attention.
It encourages you to power up all of your post earnings. You only earn TRX for STEEM Power, not for STEEM or SBD.
What do you think will be more productive for onboarding new users and creating more wealth?
A marriage like STEEM and TRX?
A second layer project like Splinterlands or LEO?
Posted Using LeoFinance Beta