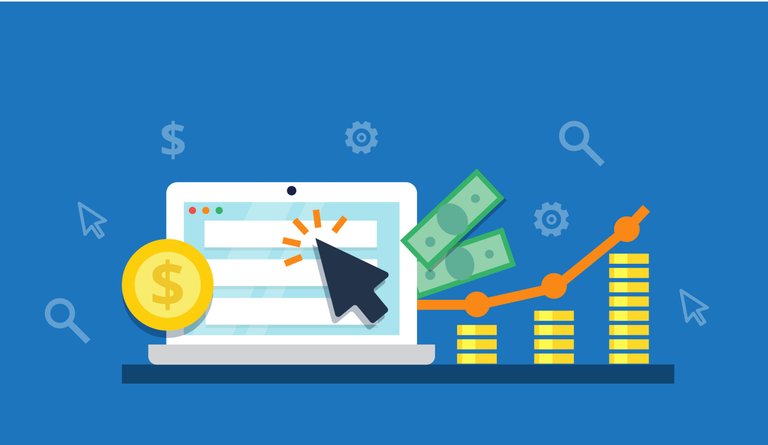 I am pretty sure that there are cases where you surf on the web just because you have nothing better to do. Have you noticed that you often stumble upon ads that promote cryptocurrencies and promise to make you rich overnight if you simply throw the dices or try a few spins / rolls?
Well nobody ever became rich overnight that way, but...out of the dozens of scams on the web this is definitely the most legitimate site to earn portions of BTC for free.
Freebitco.in is around many many years. Since the time when...10.000 BTC was the equivalent for...2 pizzas.
Yeah...that old. All one 's got to do is to provide a valid e-mail address, set a password and you are good to go. No KYC's and other shit. I'll drop a few screenshots to demonstrate how it works and then I'll reveal the real reason I am writing these lines which definitely isn't to promote a site that has already millions of registered users.
After you provide your email address and your password you're good to go. All you got to do is to hit FREE BTC tab (there are plenty of options on the top menu mostly for fatter wallets that yours and mine)
Essentially this is a proof of click or_pay per click_ kind of site. Every click you make = money for them. There are also ads all over the place promoting casinos and random stuff.
There are daily jackpots...contests...referals...all sorts of stuff that make you click left and right.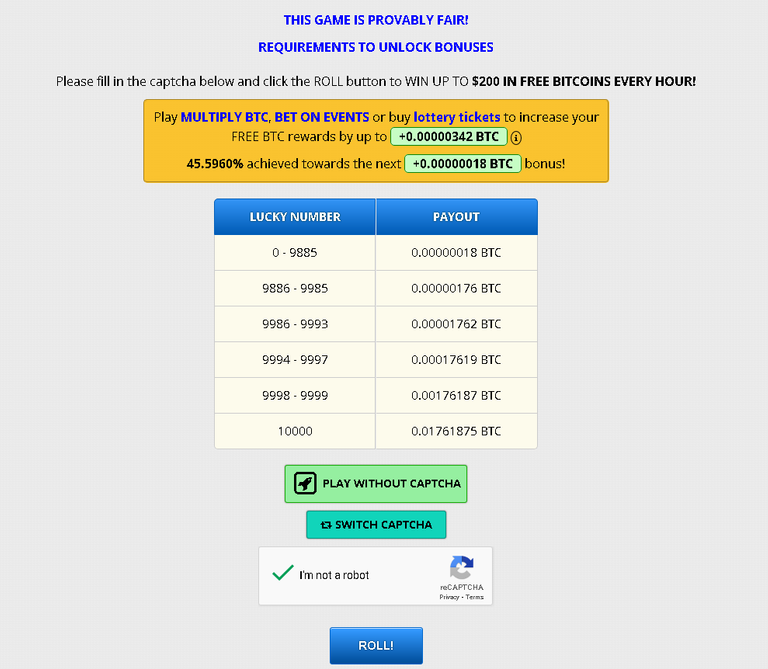 Again...before you click the roll button you also have to prove that you're not an alien...a robot...etc...and many times to complete a captcha. Click click click...
And I am pretty sure that you know how the story goes simply by looking at this table. NO? OK...
You are allowed to hit the roll button once every 60 minutes aka 24 hours a day if you don't sleep at all and depending on BTC's price one can earn between 0.00000018 - 0.0176... btc every hour. When BTC goes up rewards go down and vise versa...
Ready to roll? Sweet...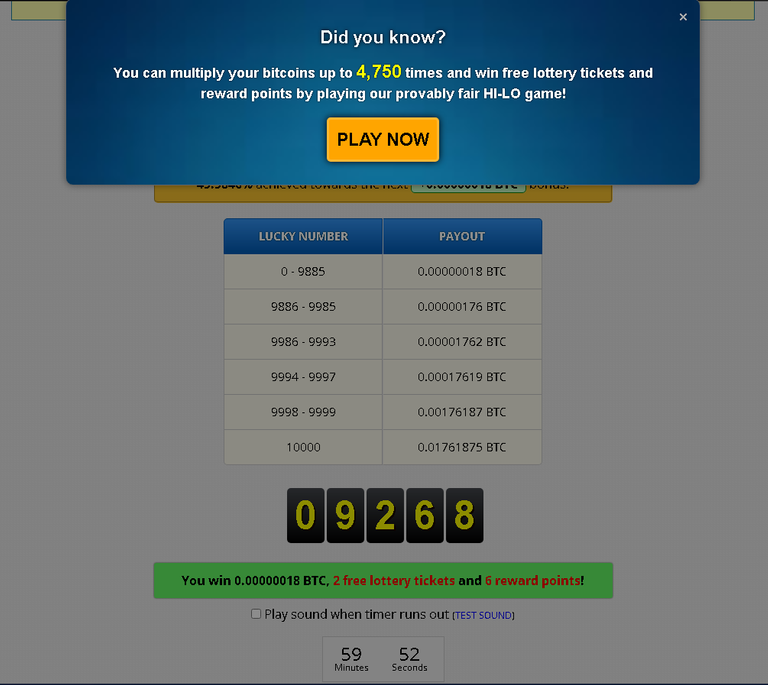 The numbers that can be drawn are between 00001 - 10000 and unless you are super lucky 99% of the times you'll fall in the first category...earning a few Sats every time.
But they do add up fast...
Imagine the rewards that this site has distributed so far. Butter yet go check for yourself. There are a few tables with statistics that will blow your mind...
Just imagine that BTC was worth $1 ...$2...$5...and every roll was equal to 0.1 BTC...0.2...0.5...crazy times back then...
So cut to the chase...
The real reason I am writing these lines is because I am brainstorming lately...to help LEO reach far and wide.
Could a similar site help the LEO token grow?
Clicks...ads...and people rolling all day long to earn the Leo token...tokens that can't be withdrawn unless the sum is 2K LEO...or 3K or whatever...exactly how this site works...
And once someone is eligible to withdraw their funds...well...they'd have to create an account and learn about Hive too.
With giveaways once every now and then...referrals...commissions...promotions...
Ads about blockchain...and Hive...
I am already dreaming of sinks...ad revenue...buybacks... :)
I have a feeling that it's not out of team's reach and could be really...really interesting...
All it takes is to shill it on Twitter and other social media sites.



Let me know what you think of it in the comment section below...
Have a good one peeps.
Source
Cheers.
Posted Using LeoFinance Beta