This is the most accurate BTC all time price chart I could find on the Internet. The thing is that the more I look at it, the more I keep asking myself: "Wtf were you doing in 2010/11/12/13/14/15 and so on dude? Was that a once in a lifetime opportunity that is now gone forever? What are the chances that some of the alt coins you're invested in will perform like BTC did during this past decade?"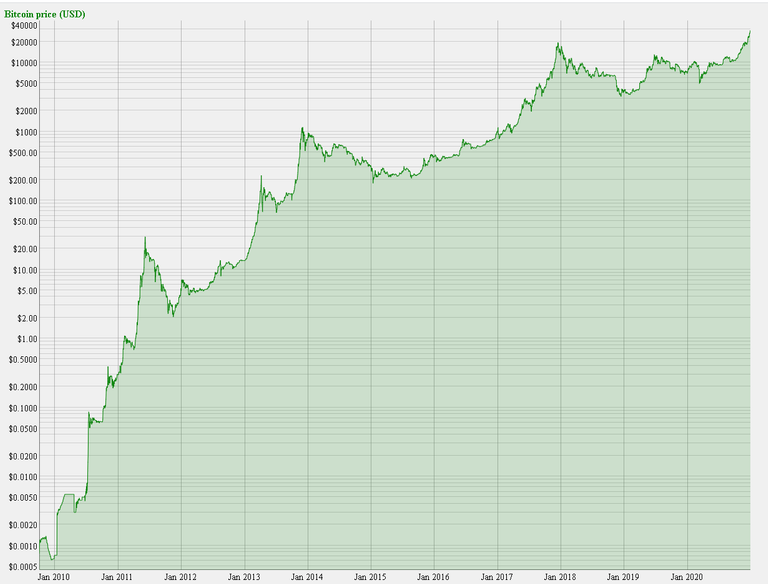 It's been almost 2.5 weeks since the last post I made and at some point I mentioned that:
At some point BTC will cross the $20K mark and it will keep going up for some time.
---
18 days later and it's looking ready to smash the $30K mark...
It's crazy isn't it? Even if one decided to buy BTC at $20K 3 weeks ago which was the previous ATH, they would have 50% profits just for holding it...in just 3 weeks.
But you know how the story goes...
2011 : BTC at $1 "Lol, it climbed from a tenth on a cent to a dollar dude...can't go any higher"
2013 : BTC at $10 "It's insane...sell asap and get some free money"
2015 : BTC at $200 "I am telling ya, if you don't sell everything you hold right now yoy are probably the stupidest person on Earth."
2017: BTC at $20K " Don't say I didn't warn ya...this will blow on our faces...and it will be bad."
2021: BTC at almost $30K and the 4 year cycle hasn't even completed yet...
2025: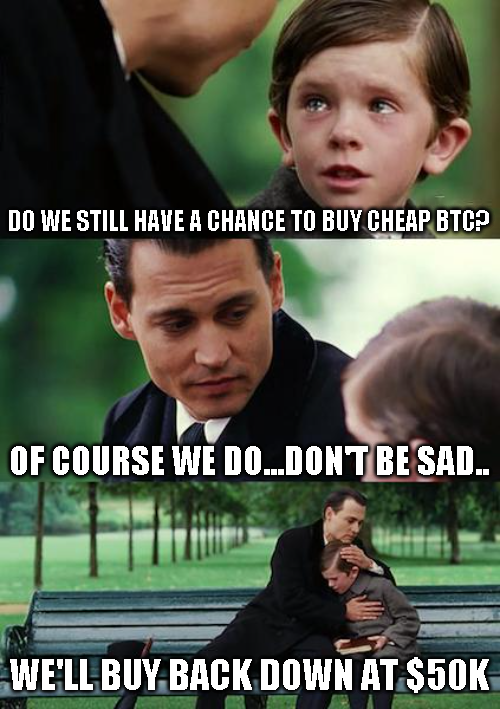 I often wonder if there are people who bought back in 2010 - 11 - 12 and still hold it tight. It's perfectly normal to sell when at some point your initial investment has gone 100x...500x...1000x...I definitely would have...probably the reason why I am not a millionaire too...
I have a feeling that it's never too late to jump in the BTC train...regardless its price...
A few years down the line and people will buy back at $50K...at $100K...
Those who hold 1 BTC are definitely going to be millionaires in the not so distant future.
1 out of the 21 million proud owners. That translates into 0.002% of the world's population.
Still think you won't be part of the elite? Give it a few more years...
Posted Using LeoFinance Beta