Over the years we've all seen dozens of BTC pumps but nothing like what just happened a few minutes ago. In this case a 5 word tweet and a simple update on their profile status was most likely more than enough for BTC's price to climb from $32K to $37K in just 30 minutes.
Still don't understand what I am talking about? Oh well...about this.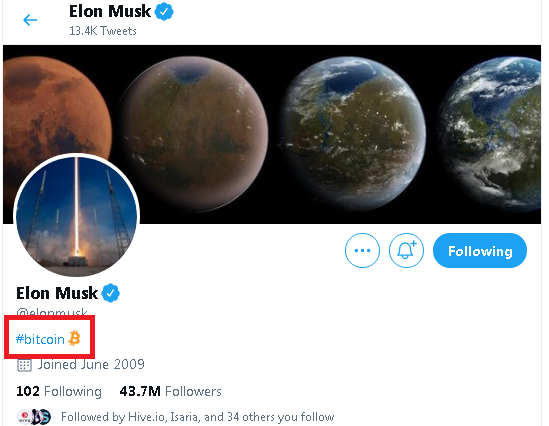 About an hour ego he tweeted:
And this is what happened right after.

Just look at these 2 huge green candles that make all candles prior to these 2 look like dwarfs. Price jumped from $32K to $36.6K and when the hourly candle closed it kept going up with the same fierce only to temporarily stop at $37.7K.
15%+ price changes isn't something we are not familiar with when it comes to BTC but USD wise this is probably the most impressive candle I can remember.
The thing is that when BTC pumps that hard within minutes, everything else against it head south...so this is how some of the big players out there performed while it was mooning.
ETH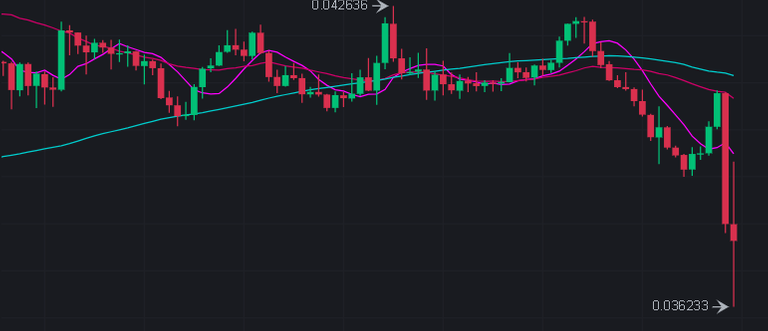 LTC

XMR

ZEC

Why? Because when people see BTC pump they change their positions and try to ride the wave. Hence they trade their ETH/LTC etc for bitcoin to make some profits, therefore even though Satoshi wise these coins dip, USD wise their price remains the same and in some cases it even goes up a little.
What's coming next? Well I don't know what's coming next but when this massive buying pressure subsides and if BTC doesn't dive in the meantime, you can expect all those alts to start going up again as people will take profits from BTC and start buying alts again.
An endless loop till the alt season is finally at our doorstep...
Did you ride the wave or maybe all good things crypto happen when you're in bed?
Have a good one people.
Cheers.
Posted Using LeoFinance Beta