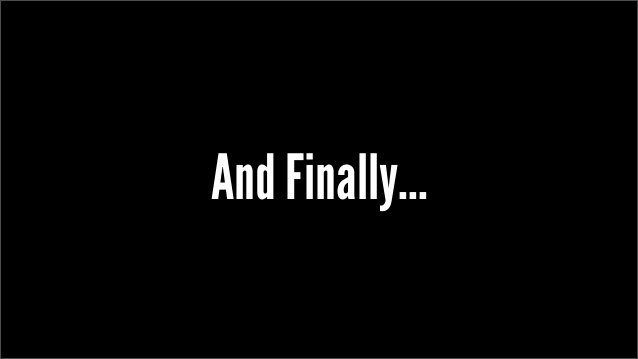 Every time a HF is performed on Hive blockchain, regardless if it's a fork fixing bugs or a major release, exchanges supporting HIVE are notified so that they can upgrade their nodes to the latest version. Therefore they always disable their wallets for a few days.
Bittrex wallets were re-enabled within two days.
Binance wallets on the other hand...oh boy...it only took em 18 days to enable deposits and withdrawals...just like every single time after a HF. Binance usually comes last...
What difference does it make bud? There's always Bittrex...
---
It makes a big difference.
Firstly, not everyone is using Bittrex because they require a KYC. Like a full KYC...and not everyone feel comfortable to provide their personal data to CEX's...
Secondly, Bittrex compared to Binance -volume wise - is a tiny exchange. And as we know volume is ll that matters...and exactly because there's no big volume, the order books on Bittrex are "thin" aka one should move the entire market by 15% or more, in both directions if they were to make a big purchase / sell.

Thankfully just...18 days after HF24 was complete, their wallet maintenance is finally over. So those of you who were looking for a chance to buy cheap HIVE...here's your chance.
They say that one picture is worth a thousand words, right?
well...how about that picture then? Or screenshot if you will...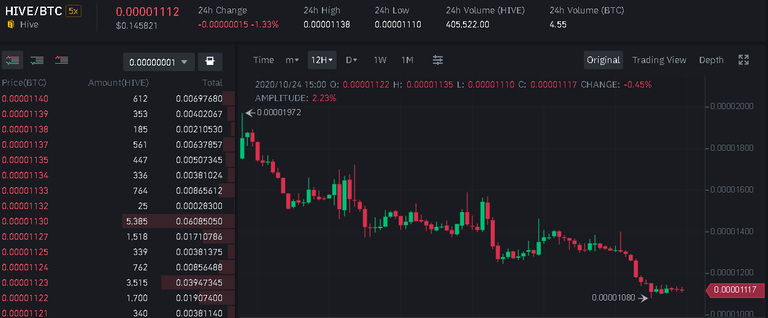 Depressing eh? That's the side effect of low volume because people rarely hold their tokens especially Hive tokens on an exchange when they can stake it and earn more via curation.
Hive slipped down to 1110 Sats...
24 Hour volume is 4.55 BTC when usually it was close to 50 BTC ( 0.8 BTC 24 hour volume on Bittrex while the wallets there are open for the last 2 weeks...just to get an idea)
Ok...now there are no more excuses...Are you buying / about to buy Hive maybe?
Have a good one peeps...
Source
Cheers.
Posted Using LeoFinance Beta