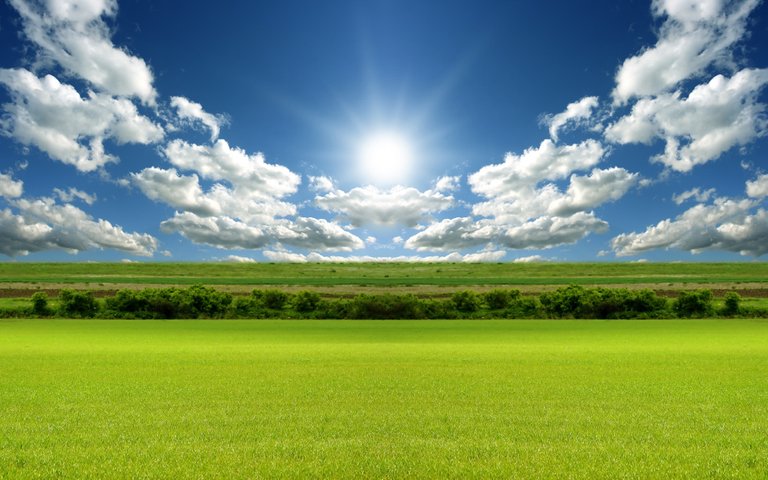 OK I am not going to lie to you...
This is got to be the first time ever since I started using Binance that every single coin on my "favorite list" is green. And by green I mean like really green... Check this out...
Now you also know what my favorite coins are. Hey I am proud of that list... and of my bags which I struggle to refill as 2020 was kinda apocalyptic for me.
What you can't see on that list though is the LEO token because obviously it isn't listed on Binance...yet!
As a matter of fact the market today is so good that even if today was the first day someone decided to buy crypto for the first ever, all they had to do is close their eyes and pick a random number between 1 - 5000+ and then visit Coinmarketcap see what fate decided for their behalf and simply buy it. Lets say...No 293...and that would be...the mighty(?) CVP which is also mooning of course...

Jokes aside, it seems to me that some people take profits from BTC and put it in alts. It makes sense to take some profits between $37K - $38K after all, right? Could this be the beginning of the alt season? Make no mistake, just because ETH, Link UNI and a few other tokens keep going up the last couple of months that doesn't mean that this is an alt season...if you had been around during the previous alt season you know pretty well what I am talking about.
It probably feels better than sex too...
---
Speaking of LEO...

...it is comfortably cruising at $0.60 and I have a feeling that this is just the beginning. You see I had a really interesting talk with a friend in a discord channel. Long story short we started discussing about previous massive airdrops such as XLM's back in 2017 or BCH that rewarded every one who was holding 1 BTC with 1 BCH...he was bragging and trolling me at the same time about the 800 UNI tokens he received when a few months back Uniswap probably did the biggest airdrop in crypto history while I was excluded from that airdrop because I didn't even know what Uniswap was at the time...
Everyone was eligible to receive 400 UNI for every ETH wallet they possessed as long as it had transacted with their platform before they took the snapshot. And this guy received 400 UNI for his 2 ETH wallets...lucky bastard...
The thing about airdrops is that people usually don't "respect" free money and it's a good opportunity for them to simply sell their free tokens and buy BTC or anything else...
That's exactly how things played out with the UNI airdrop too. No surprises there...99% of the people were eligible for 400 only and what a great opportunity to get rid off those 400 tokens for ~ $2000, right? Ya UNI was sitting at $5 back then...everyone kept selling...price of course declined...dipped at ~ $2.5 if my memory serves me well.
A few months down the road UNI is cruising at $21 and those who held may brag that $8000 of free tokens is indeed the biggest airdrop in crypto history...
Is it...? Of course it's not.
---
Go ahead and ask PAL moderators what one of the biggest airdrops in crypto history is like...
PAL was the first tribe that came to life and each PAL moderator received 30K PAL tokens. A couple of months later @khaleelkazi created LEO. And exactly because the only reference point was PAL he decided to kick things off for his tribe, by airdropping everyone LEO tokens based on the PAL tokens they had staked to 1:1 ratio.
So every PAL moderator received 30K LEO tokens. What that means is that those who held till today are the ones who received one of the biggest airdrops in crypto history...
30K LEO x $0.61 = ~ $24.300...
Don't get me wrong...I'd love to be in their shoes...unfortunately just like most of you I had to build my way up...which is better in a way...because you appreciate things more.
Well that might not be entirely true because there was a screenshot on Twitter some months ago from a guy who was airdropped ~ 124K UNI...which is something like $2.5 mill but this was probably the one and only exception.
In any case everyone received their fair share in LEO tokens when it launched and those who didn't sell off are part of the history...which is still in the making.
Have a good one people...
Image
Cheers!
Posted Using LeoFinance Beta