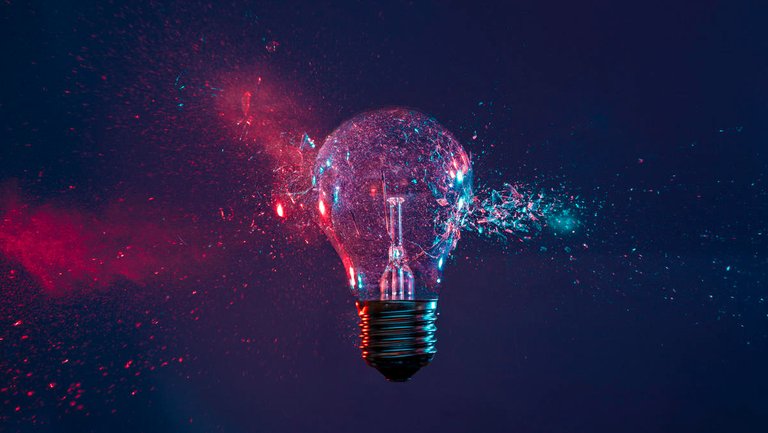 One of the things I enjoy most at my day job is the the social aspect of it. Meeting and talking to hundreds of people every day is something that I fancy a lot I couldn't imagine myself behind a desk filling reports or whatever... It isn't exactly what I wished for either but given the circumstances (lock-down due to Covid-19) I guess I should be thankful that I still have a job while others don't...
Anyway, earlier today a regular client walked in and ordered their coffee. It wasn't during rush hour so all employees were kinda busy with other stuff than customers service, such as making orders to the suppliers or shelf-filling etc...and because this guy ways sends positive vibes, I decided to make their coffee even though my job is to supervise everyone else.
The thing is that I was holding my cell phone and on top of that I was logged in on Binance app (which btw is extremely fast and probably way better than their website itself) to check how my favorite assets performed this morning. So I put my cell down on the right hand side of the counter that is between me and the customers and tarted making their coffee. But I never logged out of the app...actually I didn't even lock the phone at all..
As expected since the cell phone was essentially in front of him those green and red candles from a chart I was looking at right before caught his attention.
-"Are you a trader? If I am not mistaken this is Binance app, right?"
DANG!
-I trade from time to time but I am mostly a hodler. Are you a trader? Didn't expect to meet someone, especially in this place who knows about crypto.
Long story short and after I miserably failed to convince him try to Hive he asked me what coins I currently hold. Blah...blah...blah
-How about you, I respond. Are you heavily invested in crypto?
-"I invested 10K Euro 4 years ago only because my son wouldn't let it go, and I've only made 2 trades till this day."
-Really? So what did you buy in the first place?
-"I bought 5 BTC right before summer of 2017 when it was still at $2000."
-Holy shit! That was a smart move man. One that I should have done myself too, but I didn't...
-"I wouldn't have done it either if it wasn't for my son"
-So which are the 2 trades you've made since then?
-"I sold those 5 BTC at 16K and bought back in at 5K"
-You mean you currently hold ~ 16 BTC?
-"15.5 to be precise. Anyway I really need to go because I have an appointment. Nice talking to you! Bye."
Needless to say that for the next 2 hours I couldn't concentrate at my job. All I was thinking was the wrong investing decisions I've made over the years when things could have been as simple as that. This is what patient people do and this is how 10K Euro turn into half a million in 4 years. And this isn't a story of a guy who mined BTC and was an early adopter...but a story from next door's guy...
Which reminds me that there are many investing opportunities as long as you keep your eyes wide open. I wouldn't like to mention some random shitcoin that you've [probably never heard before so for the sake of the discussion I'll mention the LEO token.
If you were willing to invest $10K in LEO about a year ago when LEO's price was less than a tenth of a HIVE aka ~ 2 cents (I wouldn't like to mention the extremes, when it was 0.05 or so / Hive) they would have bought about...250K LEO. A year later those 250K tokens worth $125K...and on top of that one would had probably earned a lot more in the process due to LP incentives / blogging / curating etc...
And even if you didn't have those $10K to invest in LEO you could have used Hive rewards to do that...20K Hive would have bought you 200K+ LEO. A year down the road you could sell 10K of those LEO and buy back 35K Hive...plain and simple right? Win for your Hive account win for your LEO account? The thing is...none that I know of did it...and if they did it's only a handful of people...
And to top it all of and make you feel even more uncomfortable...imagine that we are insiders and this whole thing was unfolding right before our eyes...
Now grab a beer and lets cry together.
Have a good one everyone!
Cheers.
Posted Using LeoFinance Beta