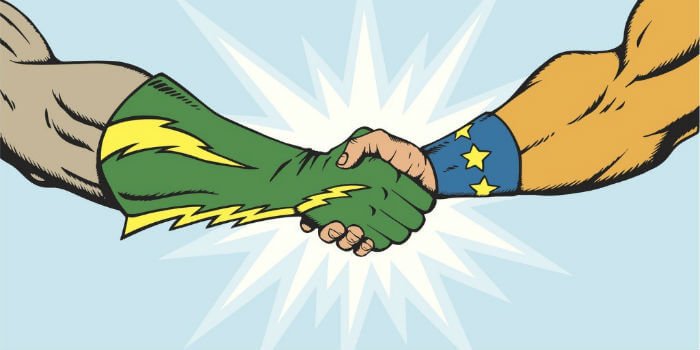 A couple of days ago a made a post asking a hypothetical for most users question:Which crypto would they buy if they had $50K to spend.
I was surprised to see that in most of the users comments Travala or AVA was one of their top choices. As a matter of fact there are some hard core AVA fans among us such as @empoderat and @trumpman2
The truth is that I never ade a serious research about it. All I knew is that it had something to do with the travel industry but no more info other than that. I guess one of the reasons I hadn't done so is because the last few months I "squeezed" my portfolio and decided to hold tokens with real life use cases.
Well I was wrong because AVA is probably the definition of the real life use case token.
Founded in 2017, Travala.com has grown from a small start-up to the world's leading blockchain-based travel booking platform trusted by thousands of customers worldwide as their preferred online travel agency.
At Travala.com, we connect travelers with one of the world's largest selection of incredible places to stay, including everything from hotels, apartments, villas and hostels to 5-star luxury resorts. The Travala.com platform currently offers 2,200,000+ properties covering 90,124 destinations in 230 countries and territories, and with prices up to 40% cheaper than mainstream travel booking platforms.
If that's not real life use case then I don't know what is. Who would have thought a few years ago that you can pay with crypto for your vacation? Ya, that's how far we gone.
One second thought another reason why I didn't take the time to do a better research regarding Travala is because the travel / tourism industry has taken a massive hit ever since this Corona fiasco popped up. I live in Greece which is probably one of the "hottest" destinations for people to spend not only their summer but also their winter vacations too and trust me when I say that hotel owners are hanging by a thread.
And the not so distant future doesn't seem so bright...
BUT....
This Corona shit can't stay here forever, right. And when that happens the first thing people will do is to take a trip...So what better way to pay for that trip other than holding some AVA and / or some XMR tokens?
Ya you read that right. XMR and AVA join forces.
I just stumbled upon this tweet earlier today

and I think this is massive news. Not only because one of the biggest projects in the crypto industry (XMR) made a new partnership with AVA but because this is also a message from Monero team that just because people can enjoy the benefits of absolute privacy when they are using their coin it doesn't mean that they don't care about mass adoption.
So know you know...the project which has been accused and been fought by governments like anything else sends a message. And it's loud and clear.
No matter how hard you fight us, we will keep getting stronger...together.
To do list:
A) Buy more XMR cuz it ain't going down and it's one of my favorites...check.
B) Start buying AVA the moment I finish those lines...
Have a good one people.
Source
Cheers.
Posted Using LeoFinance Beta