I am pretty sure that everyone has heard or read a story about how crypto changed one's life overnight or in a very short period of time, and turned them from next door's guy, to a superstar who doesn't have to worry anymore about anything -financial wise of course-.
And while I usually take everything I read or hear with a grain of salt, there's always a grain of truth as well in each and every one of there stories.
Yes, there are many people whose lives changed completely because of crypto...they are among us too. In case you need a reminder of how rapidly things can change so that one can hit rock bottom and then rise from the dead, I suggest you listen to this podcast, and this one too, back to back.
I must have listened to these two like 10 times each lately, no shit, especially now that my life is a bit of a mess and things are going to the shitest...
What I was saying? Oh...about crypto changing lives...
---
There's no doubt about it. It's just that 95%+ of the people that hang around here and on second thought, of all the people I know who happen to be involved in crypto have something in common. All of them decided to give it a shot when the previous bull run was over.
Winters are supposed to last for 3 months...not 3 years...
---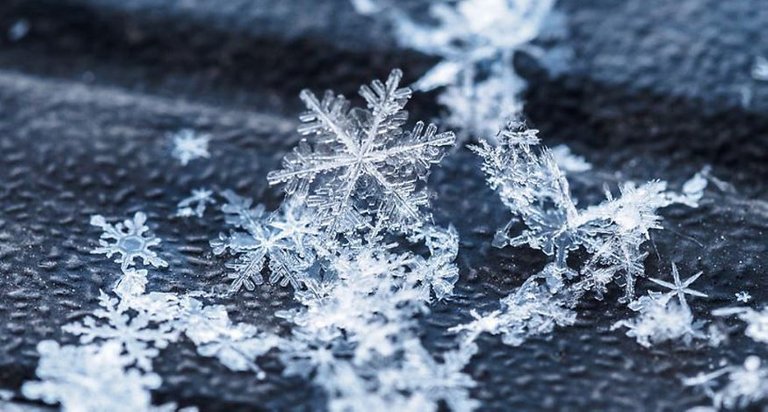 Source
Therefore their experience mustn't be so great. Mine definitely isn't. I mean sure, writing on Steem and then on Hive is great and sets me free...but at the same time watching your investment going down day after day isn't exactly a great feeling...let alone when it keeps happening for 3 full years. Just to give you an idea...back in June 2018 I decided to spend 5K Euros and buy Steem. Those 5K bought me about 3K Steem...can you even imagine that? Bought at $1.6...$1.2...and so on.
These days those 5K Euros would buy me 40K Hive maybe? You see the difference?
And while we are all waiting for that new bull run that might start tomorrow or 5 years from now I keep thinking of which coins will perform better so that I can refill my bags. Thankfully the only asset I am still holding tight is XMR. Actually I am holding a fair amount of them and I am glad I do. As you probably know since I've mentioned it many times now, I only invest in projects that have a real use case and XMR definitely falls into that category.
Privacy will be people's first priority in the years to come. I mean in a world where governments want to know and track everything XMR is like a sunshine...All privacy coins actually but there's no doubt that XMR is the undisputed king of privacy.
Just look at this chart. This is the 4 hour chart on Binance. A beauty...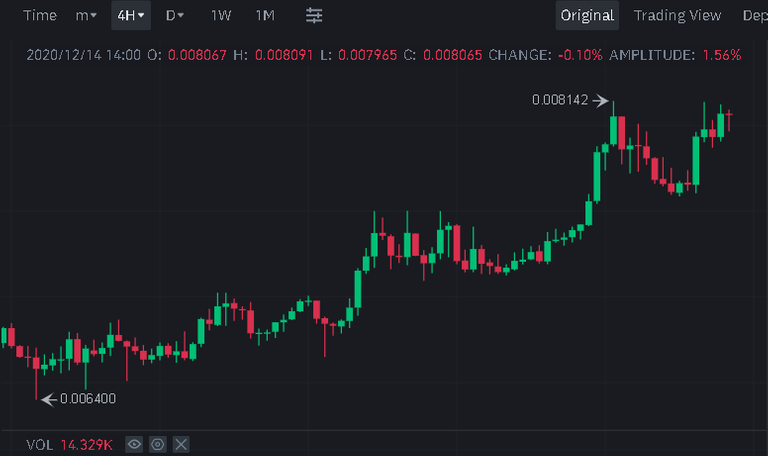 Now look around and show me a similar chart. There isn't...Visit Coinmarketcap and have a look at the charts. Identical to BTCs...expect from XMR. At the moment it feels like it is the only crypto asset that isn't correlated to BTC and is performing independently. On March 7th 2020 it bottomed out at $35 dollars...9 months later it's up almost 5x...sitting comfortably at $155 and the bull run hasn't even started yet...
I see no reason why it wouldn't go 20x or more when the domino effect begins, but I wouldn't say no even at the pace at which it's currently going up. Could XMR be one of those coins that will change lives? Why the hell not?
I've seen @edicted discussing many times about BTC's doubling curve and that somewhere between October 2021 - December 2021 we'll witness the same thing as in 2017. I wish things will play out exactly as in 2017 but if you think about it for a moment it is only the only reference point we have regarding alts...back in 2012 (that's 3 BTC halving events back) most of the alts that performed exceptionally in 2017/18 didn't even exist...
Conclusion
---
At some point BTC will cross the $20K mark and it will keep going up for some time. Then big investors will take some profits and money will flock to alts. So it would be wise to invest in projects that will go up for a reason other than just speculation...and real life use cases is definitely one of those...
Have a good one people.
Cheers.
Posted Using LeoFinance Beta