Down in dollar, Up in Splinterlands.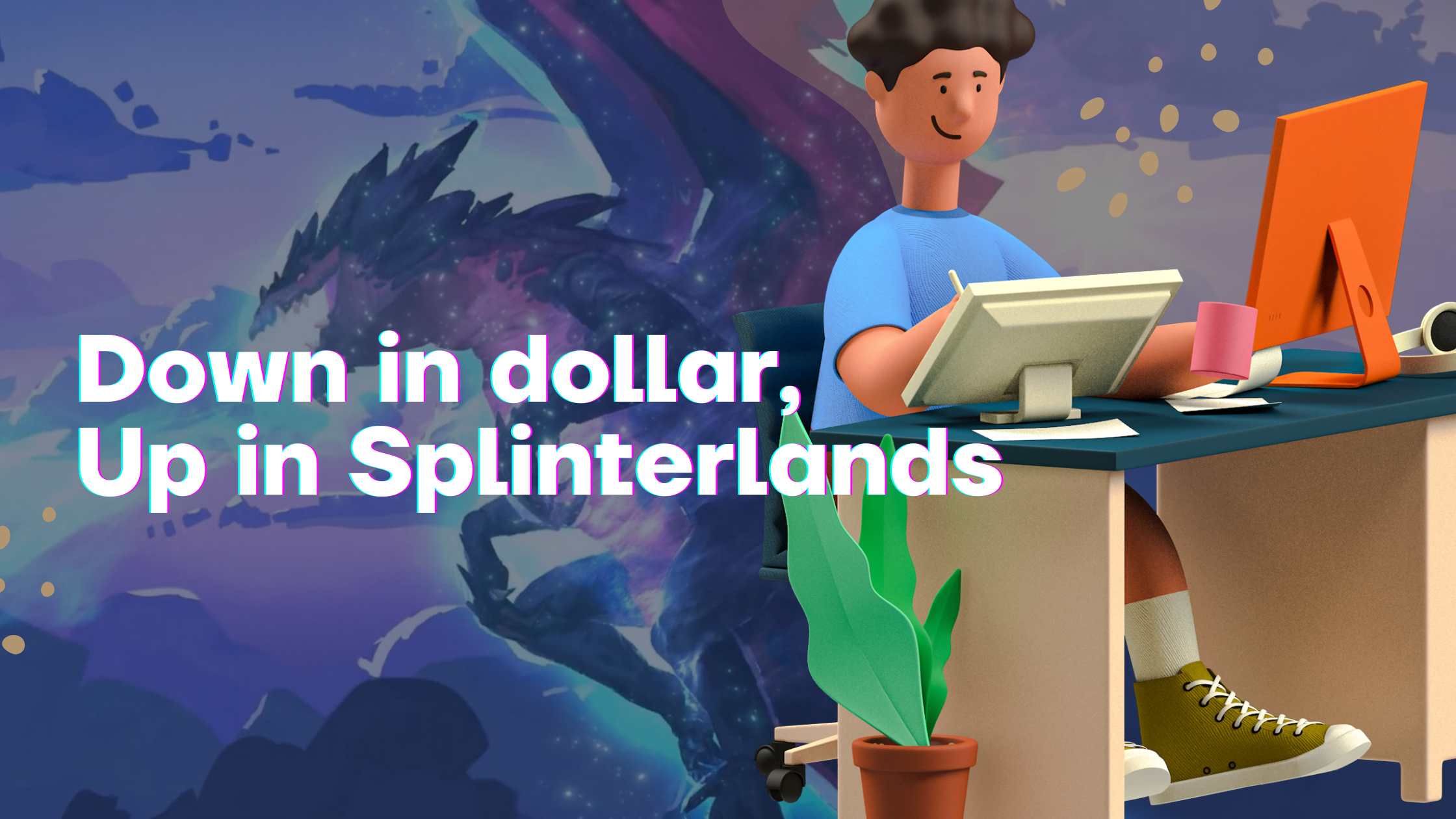 The value of Splinterlands aseets have fallen 99999999.9% yet it's still my most valued asset class in the heat of all this downtrendy crypto market.
I'm quite shocked to see that my Splinterlands assets are worth more than my Hive power for something I invested only a few hundred of dollars in.
Bear market bites, but there's so much opportunity laying around, SPS is at its lowest low, airdrop is ending in about 34 days, one major faucet for sps is about to close, however one looks at it, SPS is about 1 month away from becoming harder to earn than ever.
This can be seen as an opportunity to accumulate discount sps.
I'm not preaching, I'm basically talking to myself, yep, I don't have near enough SPS tokens and I need to do something about it asap.
Im very happy with my position in HBD savings. I'm setting aside the interest for the next two months and investing them in a token of my choice or 2 or 3.
And it's between SPS, RUNE and Hive. My plan is to buy the lowest at the time the interest profit drops. It'll be about 70$. So that's $70 I could plunge into SPS or RUNE or Hive.
For Hive, any price below $0.29 is a rush buy. For RUNE, I'm looking at $1.5 and SPS I'm looking at $0.05 as it was this afternoon.
SPS will likely be the winner because it's the most undervalued and oversold token out of the gems I'm holding but we'll wait and see in about 21 days more. It feels so good to be able to fund one's investment choices from dividends made from another investment.
Just imagine having access to $100 worth of funds every month that can be used to invest, one just really needs 2 or 3 major hits that can set one up for good for life.
Don't stop stacking mate.
Thanks for reading
Posted Using LeoFinance Beta
---
---