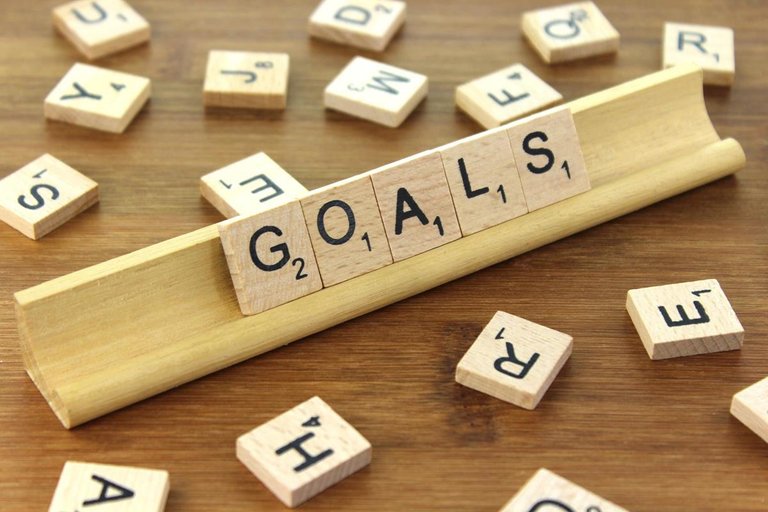 picture credit
we all have dreams and goals??don't we?
while we were younger i am sure that most of us have already decided on what we want to become in the future,we already have our goals and aspirations,we already had our dreams and we also had our motivations already.....
but However with time and season then our mind and also all our decisions are beginning to actually become more firm,stronger,more logical and also more reasonable which is enough to be able to actually justify our dreams and goals.....
it is now left for us as an individual to be able to do everything possible to make all those dreams and goals become a reality.......
but we need to understand that we need to be persistent when pursuing our goals because the reality is that challenges will occur and when we are not persistent then we could give up easily during the journey and that could make an individual not to reach those goals.....
do you dream big??
not a bad idea,dreaming big is necessary because dreams do become reality,dreams do come true,all the great leaders,great people all over the world all started with that dream.......
but before we set those goals and make that dreams come true,we need to work on how to make that happen,i would first of all actually recommend us to actually first of all think about your hobbies or whatever you do that makes you happy...or think about that particular talent which you have........
via those hobbies or talent you will be able to know how to easily works towards them and set your goals and aspirations......and make sure that when setting your goals you do not allow your attention to be so divided so that you will not get too distracted and make you become less determined to chase your goals...
well Afterwards the truth of the matter is that the dreams will truly not become a reality if you do not work towards achieving it...... so that is why as an individual you need to actually set up an effective plan which will help us to be able to succeed in whatever we want to achieve.....
when we are trying to make our dreams into reality, we need to start asking ourselves about the time when we are actually going to be able to achieve our dreams,well guess what??do not set any time....START RIGHT NOW!!!!!!!tommorow might be too late,start chasing your dreams right now.......
but guess what??it might not happen easily but it is possible to achieve it when you are determined and focused...
trying to achieve your dreams is actually not going to be a very east task because there are some factors which would try to hinder us from that success but we have to ensure we do not allow those factors to hinder us from reaching our goals and making our dreams come true........
Some of the factors which could be a source of hindrances includes.....
..Negative Pessimist people.....i love to use that to describe those set of individuals...
these set of individuals are very good at degrading people,they tend to actually ensure that they always degrade you, they are kind of people who are so smart when trying to judge you negatively and trying to pull you down and discourage you too..... make sure you avoid those kind of people because they are killer of dreams ,their target is to make dream chasers become failures like them........
2.......Bad Relatives,
yeah you heard me right,we have bad relatives that will keep giving you the wrong advice or make you feel that your dream is too big or that your goals are bigger than you and they feel you are not worth having such dreams or goals,they make you feel less of yourself,such relatives will never encourage you in anything you do,they keep discouraging you....they see nothing good in anything you do.....you need to avoid such bad relatives because they can be poisonous to your goals and aspirations........
3.............
Fake Friends,
many people have gotten into so many problems because they found themselves moving with the wrong friends,friendship is good but having bad/fake friends can destroy the life of a person so that is why we need to be careful when trying to choose our friends,a good friend will help us become a better person in life while a bad friend will make our life become miserable,so the kind of friends we have will also help to determine if we can make our dreams come true or not.....move with friends who have wonderful goals and aspirations too,friends that will inspire you and make you want to become a great person in life......
4.....
Rejections
have you had a proposal which was rejected??or you tell someone about your plans and they out-rightly laughed at you??you feel hurt right??how do you react to it??do you just get tired and say to yourself "oh no i am giving up"??or you say to yourself "i will not stop believing in myself"??
the right approach is to say to yourself "i will never give up"..
do not allow rejections to stop your determination from becoming successful,rejections will occur but you must ensure that you do not allow it to stop your goals and aspirations.......
many of the greatest people in the world have experienced rejections at some point in their lives...
5......fear
FEAR,what does it even mean??.......
well it means "false evidence appearing real",
fear can also be defined as a kind of emotion which was actually innate in humans and it is a common emotion that has hindered the success of so many people.......face that fear and overcome it,do not let the fear overcome you.... have that courage and determination to ensure that you overcome fear successfully and make fear vanish from your life...
6......
Doubt ,doubt is common among we as humans and that is why that no matter how an individual is determined and strong-hearted,there are still times that doubts could set in but what matters is that we should not allow doubts take over our life,we should stay strong and prevent doubts from our decisions and ensure that it does not disrupt our determination to succeed......
and the fact is that well all Those things which i have actually mentioned above are really just among the obstacles or challenges that an individual might actually do encounter on our journey into the peak of where we want to be or reach...
we all need to be aware that the ladder will climb will also determine the problems too, we need to be aware that the higher we climb the ladder then also the harder and greater the problems or challenges will also be but we need to be able to also keep in mind that the truth is that a single problem has a million of effective ways to be able to solve it......so never give up ,always believe in yourself,stay determined,stay focused.........
Posted Using LeoFinance Beta