Community Driven, Results Focused, Hive Twitter Marketing (organised by @NathanMars)
See this as startup that trying solve the HIVE growth problem.
See me as a failed steem entrepreneur.
Listening to our community feedback daily via HIVE vlog/blog to continuously improve the framework until 1st May. Then it will be weekly update/AMA on HIVE about the execution progress.
From 1st May, Daily updates will be Twitter only to discuss execution strategies with our HIVE community on Twitter.
Framework
Ideas are shit, Execution is the game.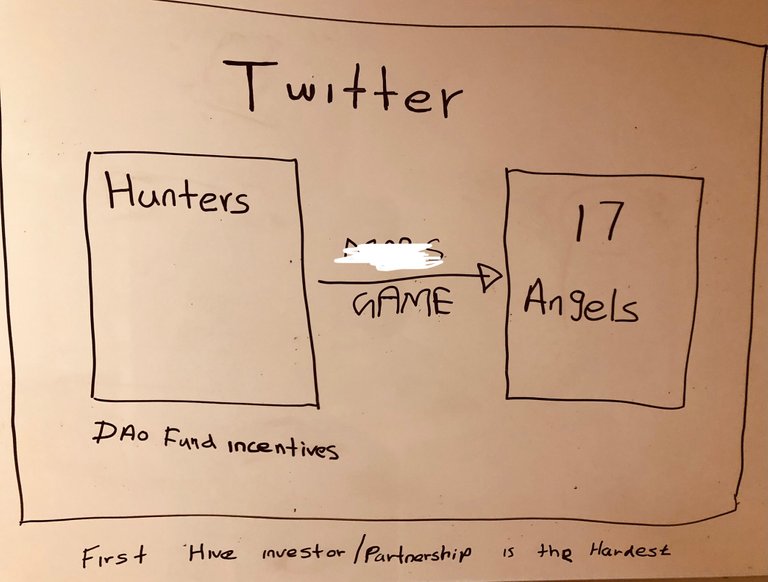 HIVE Angels
Ruthlessly targeting 17 potential HIVE Investors/partnerships.
HIVE Hunters
Open to anyone to apply. DAO fund incentives.
Notes
Reallocating 250k HIVE Power delegations once a month to empower Twitter HIVE Shilling.
Frequent Twitter Giveaways/Gifts for Twitter Tasks to raise awareness of HIVE Network.
No longer checking Hive mentions.
Vote for my Witness
Vote for our DAO Proposal
Telegram for very important messages & calls.
Twitter DM for everything else.
Same Mars, Different Mindset. Focusing on HIVE Network Growth.