Happily unemployed.
It's been too long.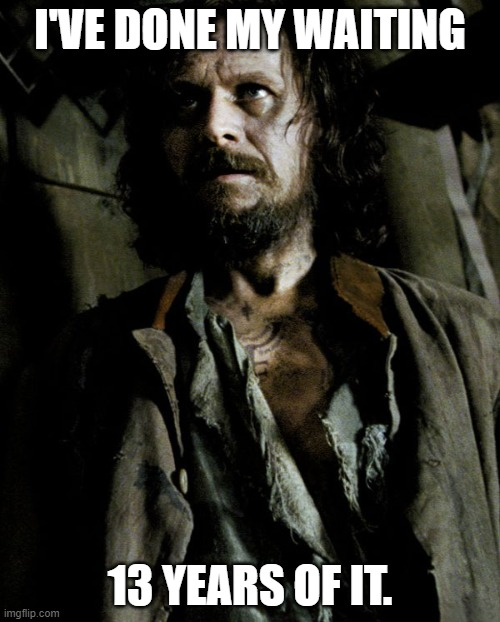 Today is the first day since i was 14 that i am fully unemployed. 19 years solid since getting my first job behind a bar at 14. I'm fairly sure that is illegal these days but back then the rules were a lot looser. I was in college but worked part-time. I have worked for cash and had bits of jobs but for the first time in my life i am not tied to anybody for money or work.
This is only a temporary situation but i will take a few months to myself and obviously keep going with crypto to tide me over. There is a sense of freedom for the moment and i'm going to make the most of it while i can. I might not have this chance again until i retire properly the next time.
13 years is more than a third of my life working 40+ hours a week and you do get institutionalized over time. So many of the management in the company want to leave but can't. They have families, bills mortgages and after so long in the job don't know what to do afterwards. It's scary to uproot from what you know and jump into the unknown.
I've been talking about it for at least five years but there was always a good reason not to leave. Something that kept me there with a steady wage. Everybody is in the same boat and even from handing in my notice, i have been told so many times how jealous the rest are. They wish that they could do the same. They don't know much about what i do in my spare time and how much it will help me to make that leap.
What does the future hold?
Who knows?
I certainly don't.
We are in the middle of a huge bull run so all of this is an illusion. All of the numbers are not real and it could disappear in a second. If we reset to 10c Hive and 0.001 DEC value then it all goes away in an instant. Luckily I have my college course finishing in December, 13 years in management and a fallback in my old job if the worst comes to worst. I don't think that it will however and will try to make this last as long as possible through earning crypto from as many sources as possible to balance my income. That and minding the expenditure to make it stretch a bit further and see how long i can get away without having to go back to real employment.
Regardless of when that happens it will be on my terms and a career that excites me. Thanks to Hive, i have those options now and that freedom of choice.
What i have always wanted to have for my work.
For me it's not about the money, it's about financial freedom and not having to work to do the things that you like. At the moment, hive allows this and who knows. In the future it might even do a lot more for the whole community.
Posted Using LeoFinance Beta
---
---