New Airdrop "A BxieInfinity Pet".
Who doesn't love a good airdrop?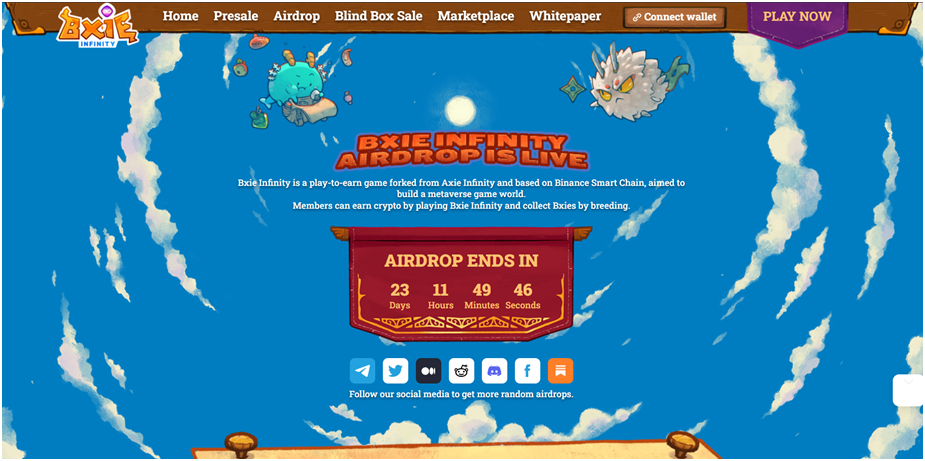 This time it's "Bxie Infinity."
Referral Link: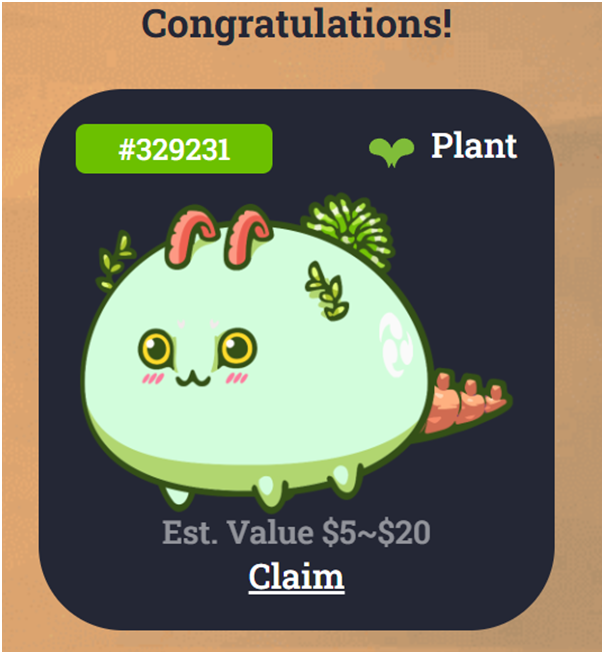 Definitely not a rip off from any other game but for the sake of argument and something to compare it with we might as well use the totally different and totally unique "Axie Infinity".
If i had to describe it as anything, I would say that it is like having Axie on BSC.
In fact, it's Axie not on Ethereum but ripped straight onto Binance Smart chain.
So Axie without the crazy fees, basically.
Who knows it might take off in a bigger way without the crazy fees to play it.
Bxie Infinity is a play-to-earn game forked from Axie Infinity and based on Binance Smart Chain, aimed to build a metaverse game world. Members can earn cryptos by participating in PVP and PVE, and also by breeding Bxies.
Axie Infinity is too expensive and complicated for beginners. It requires newcomers to install a wallet, a game client and to even pay a gas fee up to $100. By comparison, Bxie infinity is based on Binance Smart Chain.
Free Airdrop to get started.
Referral Link:
THis box will contain a mixture of,
A Bxie pet.
BXS currency
Land
Item.










The Airdrop will last for 24 days and requires email address. The game itself is not live yet but is in pre-sale mode at the moment.
I don't know much about it but claimed mine from another post by Trumpman.
Free is free and if it does get any success as a game then these could be worth a lot more in the future.
Posted Using LeoFinance Beta
---
---