Trying Audius Out - Music Streaming + Crypto?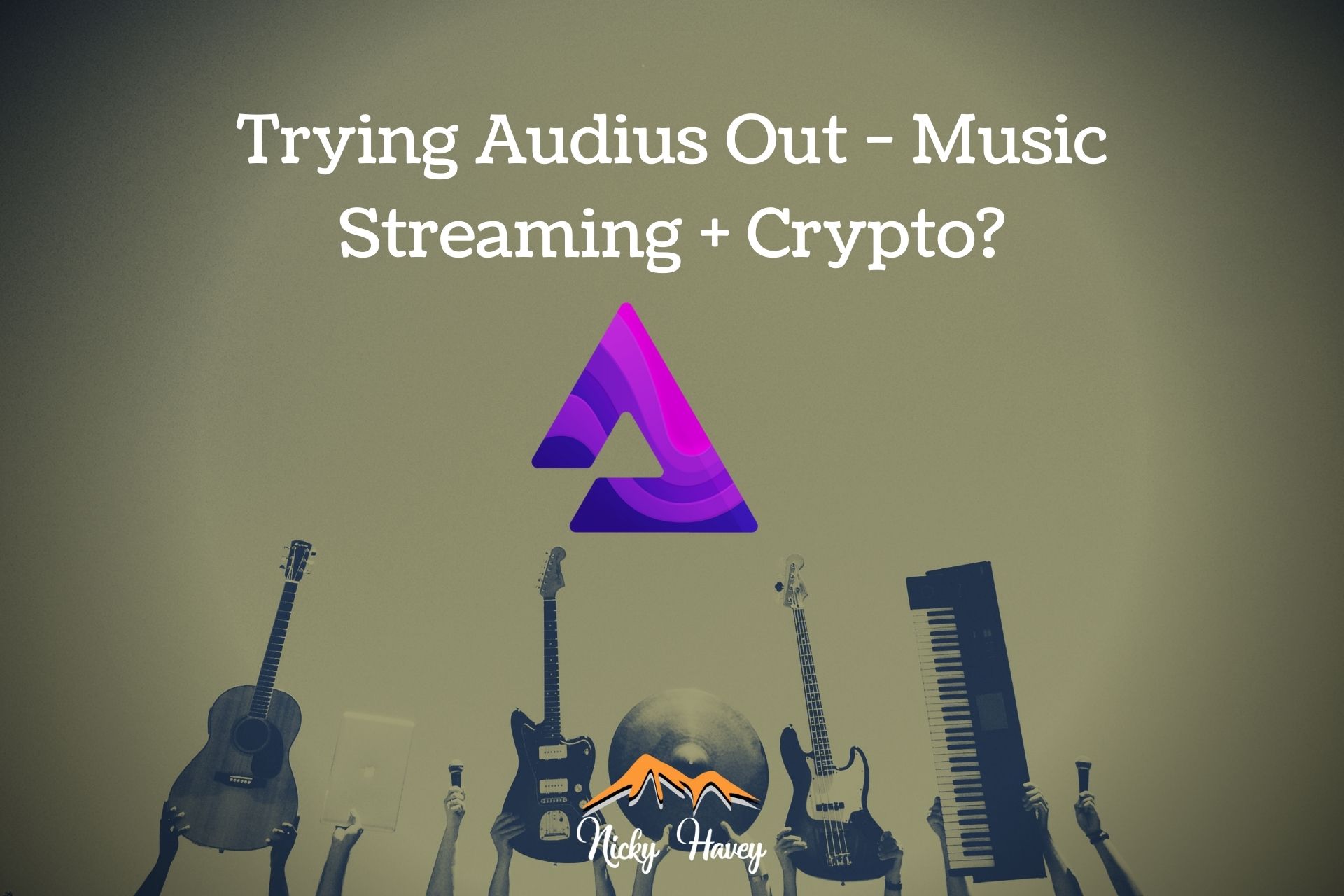 Background Image Source, Audius Image Source
If you've been following me for the last couple of years, you'll know that I have shared a few music streaming sites I've come across that aim to tackle some of the music industry's "biggest challenges". Some collapsed, some just faded away and others were way too complicated to get set up with. I believe it was a combination of posts I saw from @acidyo and @gribbles that shed a light one called "Audius" so I thought I'd finally get involved and have a look! Here's my first impressions of the site from the last 24 hours or so.
---
It Works
As I'm typing this post, I'm listening to a lovely Liquid Drum & Bass mix from a DJ called Millu without any interruption or buffering, pretty smooth experience and it played straight away. You may think that's insignificant but can't tell you the amount of times I've had playback issues elsewhere!
---
Easy To Use
Anyway, it took me less than a minute to get an account set up last night. There are quick tips to help you get started and you have little tasks to complete your profile, they have a search function which I've used to find liquid drum & bass music (of course!) and uploading a track was easier than Soundcloud actually!
You also don't have to go through any complicated stuff setting up any crypto wallets and what not. In fact, there wasn't really any mention of crypto unless you go looking for it as they seem to have a very different way of doing things - I like it, takes the pressure off, you can just use the site and the rest will take care of itself!

---
Cryptonomics
There is an $AUDIO token that you earn by using the platform and you can check your balance in your dashboard - there's a tiered system that will unlock benefits depending on how many $AUDIO you have, more information can be found here. I believe there's miners/nodes you can set up to help maintain the chain that pay in $AUDIO but that seems to be the only way to earn AUDIO - I think you can get them on Uniswap as the token is based on the Ethereum network. More information about AUDIO can be found here.
---
Decentralised
From what I gather, there are various node operators spread across the world that aren't run by Audius themselves but rather by the community. Unlike services like Spotify or Soundcloud, if those companies go under or something happens to their database, it's likely they'll have service outages. By having different node operators around the globe, that won't happen to Audius (in theory). That's my high level understanding of it, not sure about the technicalities but we're aware of how the nodes/witnesses operate around HIVE blockchain to keep it running in the same way here!
---
Mobile App
They have a mobile app that you can download from Google Play and Apple Store and it's working just as smoothly as the website with push notifications whenever someone follows or reposts your music. No complaints here!
---
No Comments
There's no way to leave comments or interact on a track or mix like there is with Soundcloud but that may be a feature you can unlock in one of the higher tiers, I'm not too sure at the moment seeing as I'm still within the first 24 hours of exploring! I spoke to someone in their Discord and it's a feature that might be coming later on. No biggie really, if you have music streaming in the background anyway then you probably are happy to let it run!
---
So a very quick run down of my first 24 hours of using Audius, I think it's pretty decent and heard there's some big names on the platform in the electronic music scene, it's free to use and works pretty smoothly. I think I'll be posting my music there and sharing more often from it along with the usual links I do with you folks but you might as well follow my account on Audius too, here's a link and you can stream whilst you browse HIVE or LEO posts!
Is anyone else using Audius? What has been your experience so far? Let me know in the comments below!
Stream it easy
Nicky
Posted Using LeoFinance Beta
---
---