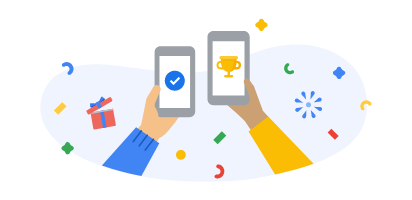 GooglePay $21 referral bonus!
The new Google Pay app brings new ways to manage your funds and exchange money between friends, but it also has a powerful rewards offering.
Now, Google is boosting some rewards in the new Google Pay to $21 through the new year.
From now until December 31, select rewards in the new Google Pay app are being upgraded.
First, that includes direct referrals, which have jumped from just $5 to a whopping $21 any time you bring a new user to the app.
The reward gives both the referrer and the recipient $21 when the new user spends at least $1 using Google Pay. One person can refer up to 10 people to claim up to $210.
To take advantage of this offer, you must use a referral link! If not, you are not eligible for the $21 bonus.
Open the link below on your mobile device to get started!
https://g.co/payinvite/6s6j59f
I always take offers of free money!
Enjoy!
Posted Using LeoFinance Beta