HIVE PROVIDES YOU WITH MULTIPLE INCOME STREAMS.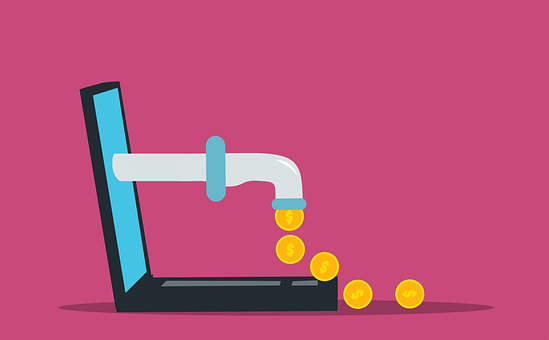 Recently i have been speaking on diversification of one's portfolio and multiple income streams. In this post, I will be discussing briefly how hive provides this opportunity for many individuals and how we can all aspire to get to this point.
I recently argued that being a full-time content creator on hive isn't feasible and rightly so. Mainly because you will be at the whims and caprices of curators which is not a position you want to be in to survive (speaking from experience). However, being on hive is more than just creating content. There are more opportunities here that many ignore because they seem insignificant on a micro-level.
There are other passive ways of earning on hive, namely: curation and staking. Curation is simply the process of rewarding quality content with upvotes. Everyone with a hive account can upvote content and earn some hive in return. This seems insignificant when you are working with a small amount of hivepower, however, growing your account to a certain level makes this more lucrative. For instance, most of the whales make a chunk of their earnings from curation. What a whale makes in a day from curation might be my entire month earnings from creating content. This is why many will advice that you grow your stake because of its long term impact.
Another viable way of making passive income on hive is by staking–hive or hive–and there are different ways you can do that. First, you can stake your hive for hivepower. This allows you to curate content. Holding hivepower earns you 2.95% APR, which is about 2,950 hive for a 100,000 hivepower holder (if my maths is correct). Although this might not be significant for small stakeholders, it is significant for those with a large stake.
If you are more interested in higher APR, then putting your hive/HBD in savings would be a preferred option. You earn a whopping 20% APR. that translates to 20,000 hive for 100,000 hive in savings. This is quite lucrative if you ask me.
Now the drawback to these options is that you need large amount of hive to benefit significantly from them. However, I know people who have been able to build their accounts from scratch by creating content and are currently making decent passive income from hive.
In a nutshell, there is more to hive than just creating content. For those with a holistic plan, it is quite easy to leverage on these opportunities and create a passive means of income that is more sustainable, without the drama and scrutiny of posting regularly on hive or any of the second layer platforms on the chain.
Posted Using LeoFinance Beta
---
---